In November, I was lucky enough to secure a Sony PlayStation 5.
My current entertainment setup includes a Samsung Q7FN 4K TV and a Bowers & Wilkins MT-50 sound system, connected via a Sony STR-DN1050 AV receiver.
The Samsung TV was purchased in 2018 and supports 4K at 60Hz (4K60), including HDR10+ and Variable Refresh Rate (VRR). Unfortunately, the Sony receiver is a little older, purchased in 2014 and therefore is limited to the HDMI 2.0 standard, not HDMI 2.0a/b or HDMI 2.1.
To ensure I do not lose features such as High Dynamic Range (HDR) and Variable Refresh Rate (VRR), I connect my HDMI 2.0+ devices (such as the PlayStation 4/5 and Apple TV) directly to the Samsung TV, leveraging a digital optical cable for audio, connected to the Sony receiver.
The setup works reasonably well, with the source devices configured to output bitstream audio, delivering an encoded Dolby Digital or DTS 5.1 signal, which can be decoded by the Sony receiver. Although not the highest possible audio quality, it works perfectly well for daily usage, delivering immersive 5.1 surround sound.
Unfortunately, with the release of the PlayStation 5, Sony removed the digital optical port as a dedicated audio output (image from Polygon), forcing me to send the audio signal over HDMI via the Samsung TV to the Sony receiver.
I can understand why Sony made this decision, as digital optical cables have bandwidth limitations, which are not compatible with modern lossless formats. However, I suspect this omission will frustrate many users with "legacy" sound systems, especially those who have invested in an expensive receiver, etc.
In theory, passing the bitstream configured audio via the Samsung TV should work. Unfortunately, in my experience, this setup results in a frustrating audio delay (up to one second), which can not be corrected through software. Regardless of the content (e.g. Movie, Game), an audio delay is very distracting, ruining the overall experience.
I tried every possible software configuration option across the Samsung TV, PlayStation 5 and Sony receiver, but failed to find a viable solution. It is likely the Samsung TV software is adding an unavoidable audio input delay, that could only be resolved by Samsung via a firmware update (very unlikely at this point).
One option would be to replace my old Sony receiver. Modern AV receivers are HDMI 2.1 compliant, however, reports from the first generation HDMI 2.1 chipsets have not been encouraging, resulting in widespread reports of black screen issues when viewing 4K120 and 8K60 signals.
Therefore, it feels like any AV receiver upgrade should be delayed until second-generation HDMI 2.1 chipsets are available, hopefully in late 2021 or early 2022. Additionally, AV receivers are not cheap, costing upwards of £500 for something equivalent to my current Sony STR-DN1050.
With these challenges in mind, I decided to try an audio extractor, which essentially splits the audio and video signals from the source, providing a digital optical port for the audio output. An audio extractor is a physical device, but are relatively small and cheap (approximately £30). However, due to the complexity of the HDMI and Content Protection (HDCP) standards, perfect compatibility is not a guarantee.
I purchased the Ezcoo HDMI 2.0 Audio Extractor, which (in theory) supports 4K 60Hz, 4:4:4, HDCP 2.2, 18Gbps, Dolby Vision HDR, 5.1 Audio Breakout. Although not HDMI 2.1 compliant, the HDMI specification matches my Samsung TV, therefore should be compatible.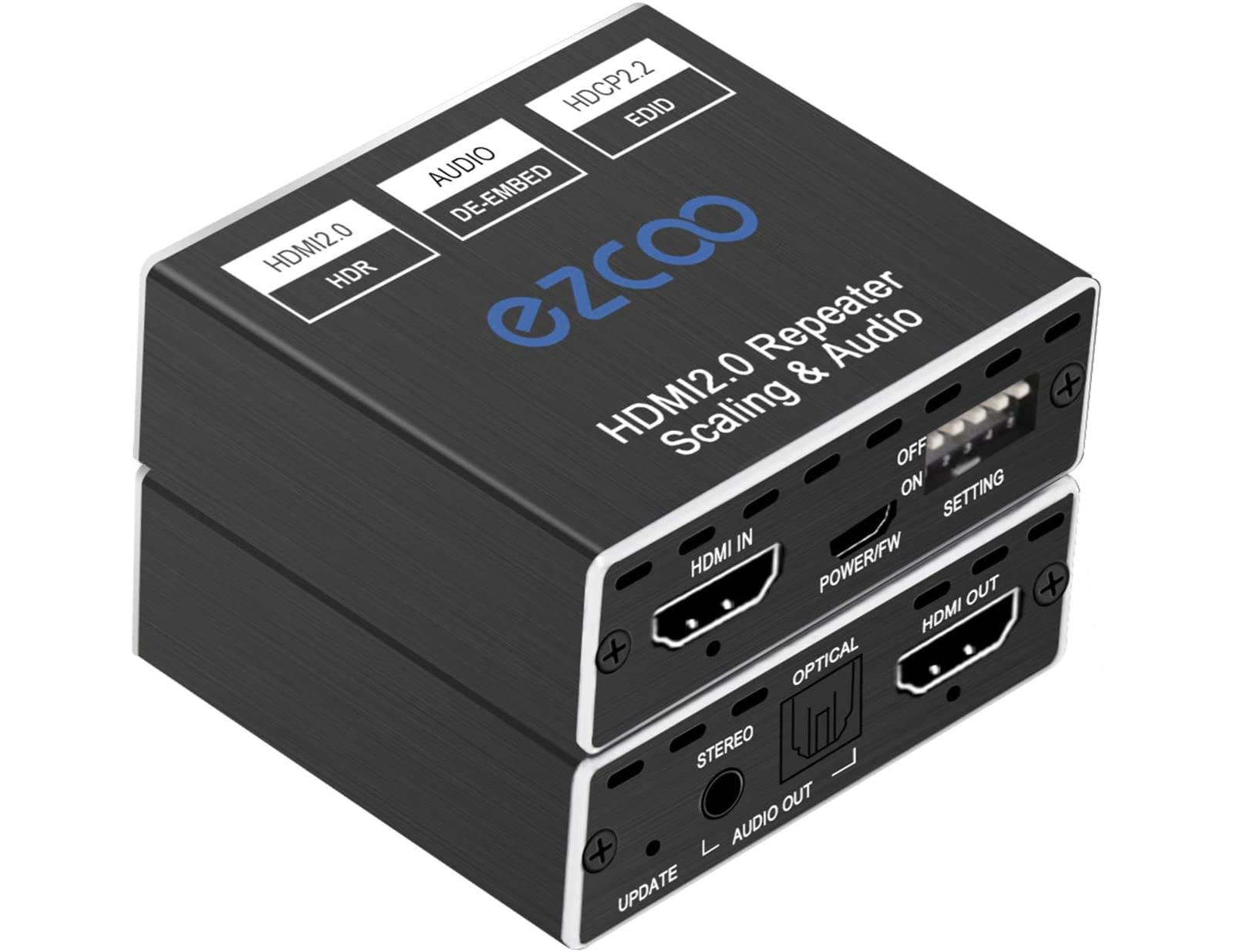 With the audio extractor connected to the PlayStation 5 and dip switches 3, 4, and 5 in the "ON" position, I am pleased to report the audio delay issue was instantly resolved, delivering 5.1 sound via Dolby Digital or DTS.
The audio extractor does require dedicated power (Micro USB), which I achieved by connecting the included cable to a spare USB port on the PlayStation 5, which removed the need for an external power supply.
With the hardware connected, the PlayStation 5 audio "HDMI Device Type" must be configured for "AV Amplifier", with the desired "Number of Channels" (e.g. 5.1 ch) and "Audio Format" (e.g. Dolby or DTS) selected.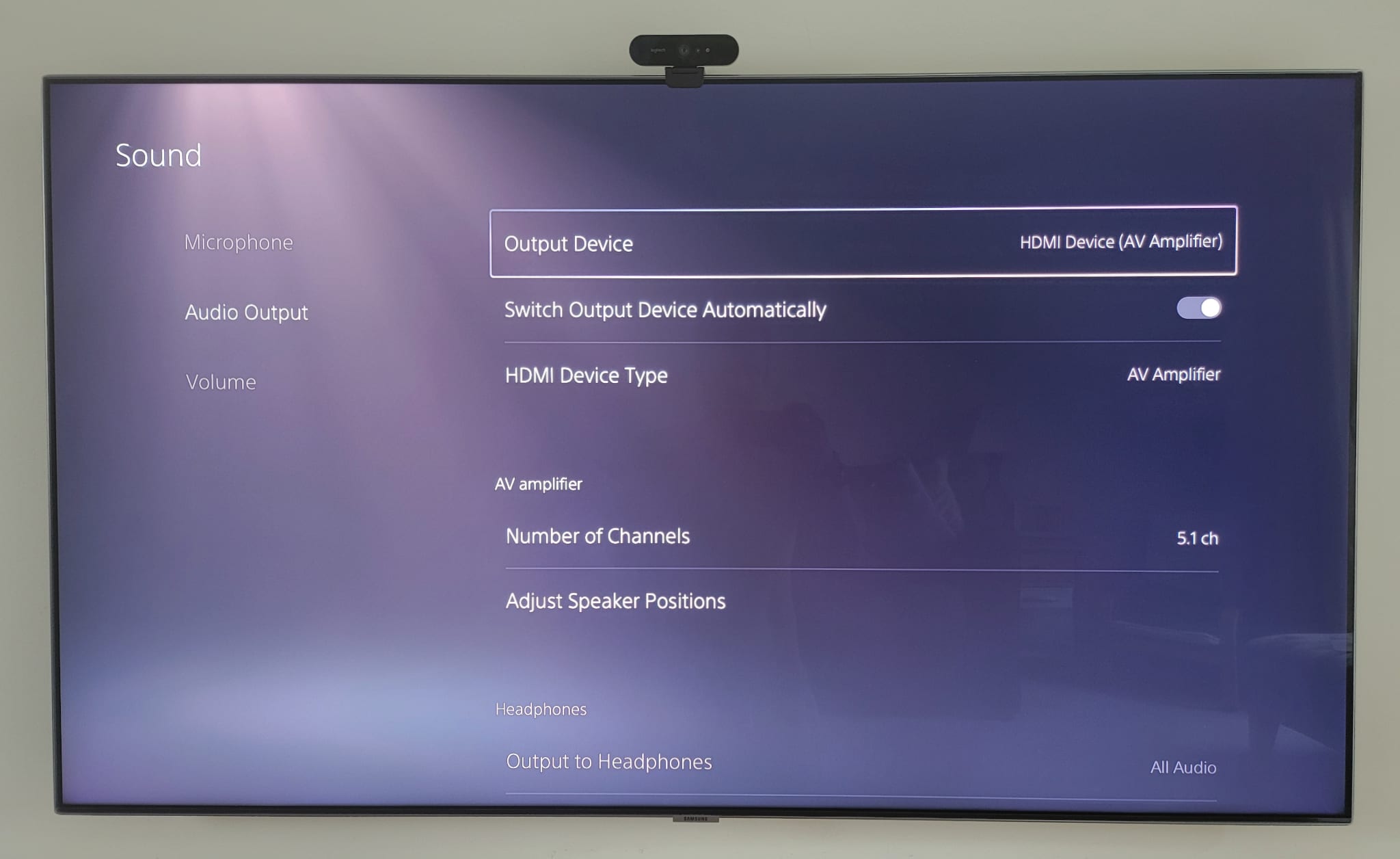 In addition to the audio, I can confirm no visible loss in video quality or features when compared against a direct connection from the PlayStation 5 to the Samsung TV. This Includes 4K at 60Hz with HDR enabled.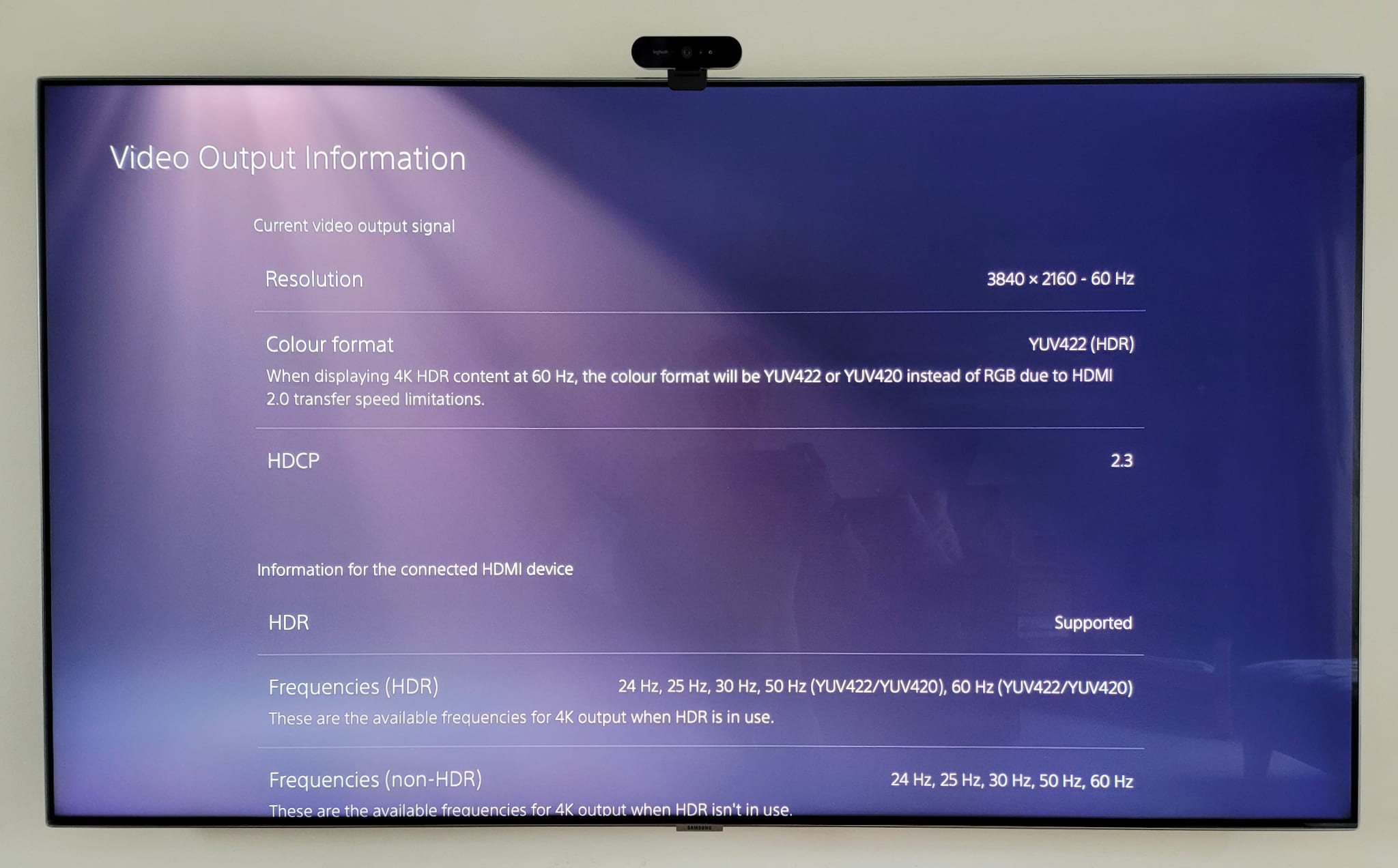 Overall, I would highly recommend this solution for anyone experiencing an audio delay when passing audio from their source system (e.g. PlayStation 5) to an AV receiver via their TV.
In the future, I will likely explore an AV receiver upgrade, but this simple and cost-effective solution has probably extended the life of my current set-up by a few years.
---