In 1995, at the age of eleven, I received a Sony PlayStation for Christmas (replacing my Sega Mega Drive). To this day, the iconic startup sound from the original PlayStation can't help bring a smile to my face.
Over twenty-five years later, I have remained a PlayStation customer, owning seven consoles.
PlayStation (1995)
PlayStation 2 (2000)
PlayStation Portable (2004)
PlayStation 3 (2007)
PlayStation Vita (2012)
PlayStation 4 (2013)
PlayStation 4 Pro (2016)
Many of these consoles were pre-ordered ahead of the official UK release date and in the case of the PlayStation Portable (PSP), I went to the extra effort of arranging an import from Japan, nearly a year ahead of the UK launch.
The commemorative video released by PlayStation Access in 2013 does a nice job of highlighting the legacy of PlayStation (applicable to UK audience).
Alongside PlayStation, I have always owned a gaming PC, providing access to content that was not available on the PlayStation or benefited from additional graphics performance (e.g. The Elder Scrolls, etc.) I have also owned a Microsoft Xbox 360 and Nintendo Switch, although the Xbox only received modest usage.
In November, both Sony and Microsoft will release their "next-generation" consoles, specifically the Sony Playstation 5 and Microsoft Xbox Series X and Xbox Series S.
Based on my history, it would be safe to assume that I would target a PlayStation 5. However, I believe this generation signifies a turning point in the "console wars", potentially changing the future of gaming (and my purchasing decision).
PlayStation vs. Xbox
On the surface, this impending console generation feels like any other, with two "corporate giants" going head-to-head with new consoles.
Sony has lent into the design language they first introduced with PlayStation VR, delivering a futuristic two-tone design.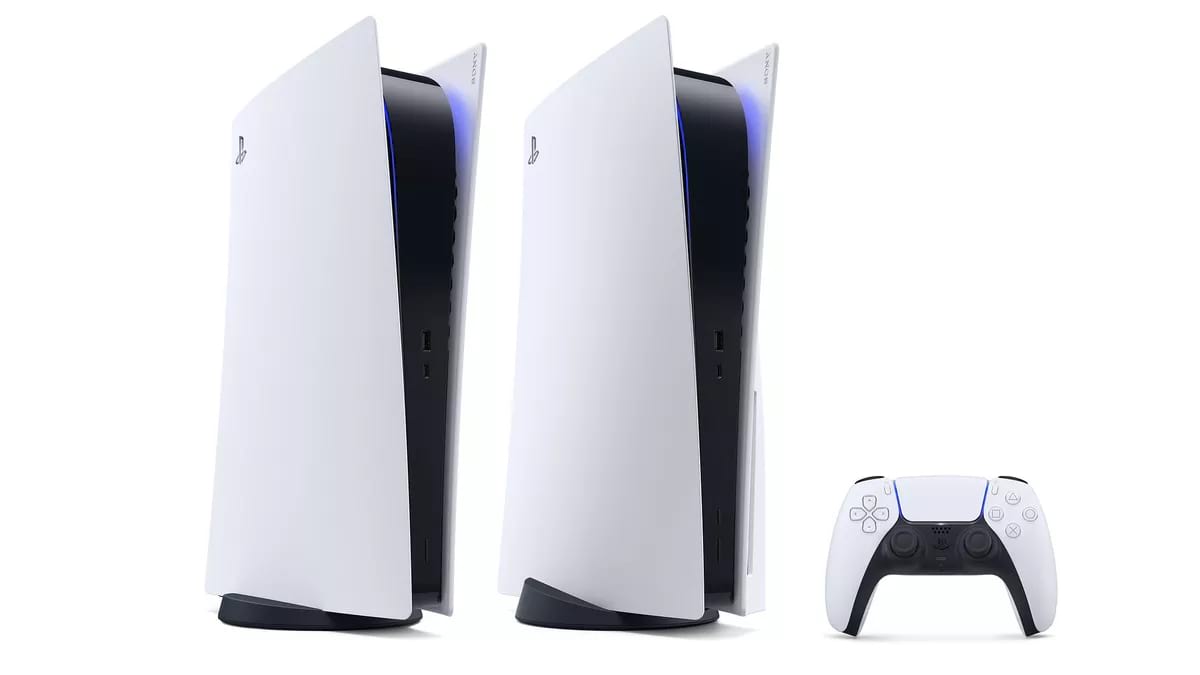 Microsoft has gone in a different direction, targeting a simple, minimalistic design for the Xbox Series X and Xbox Series S.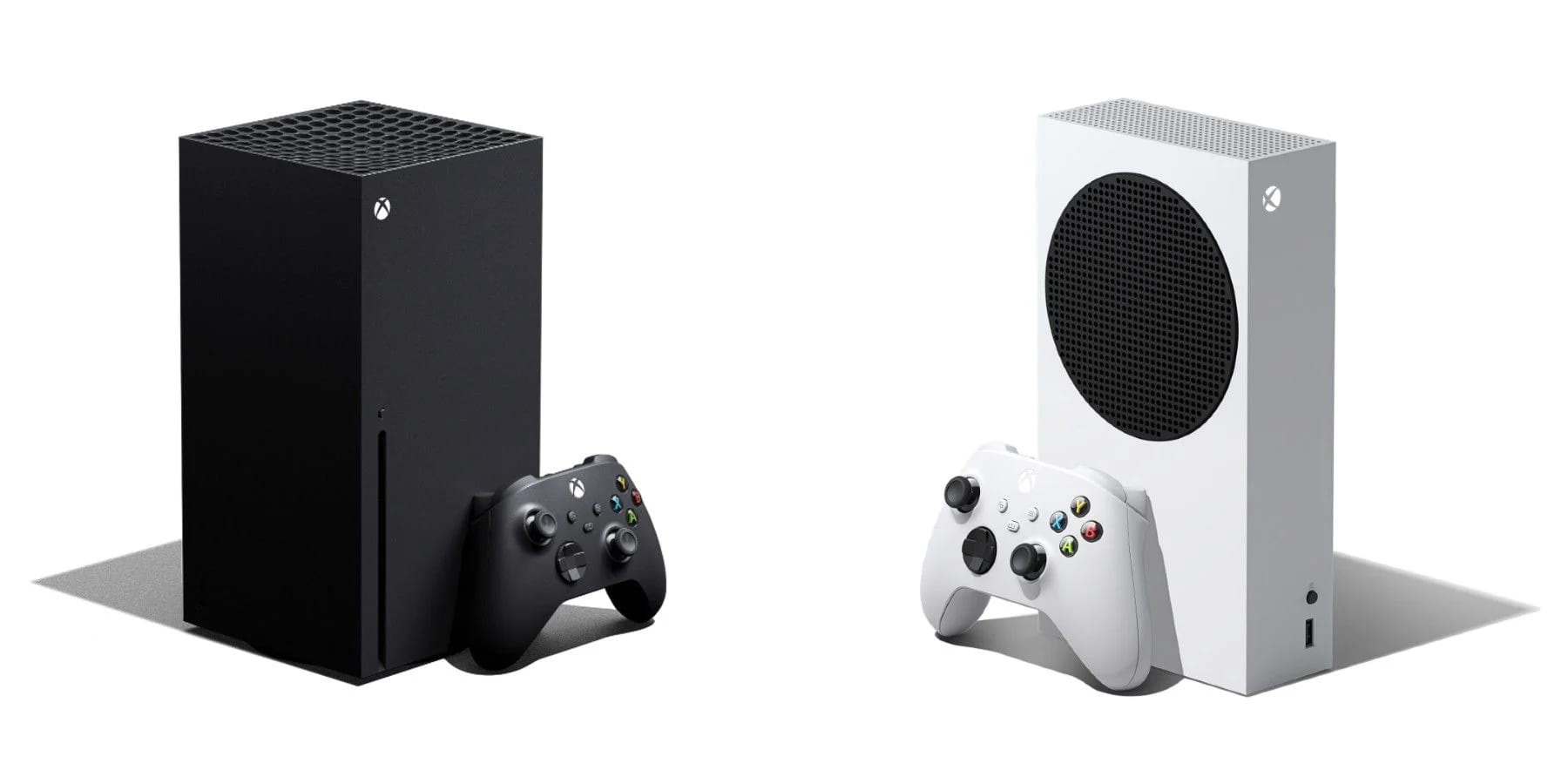 As to which console looks the "best" is completely subjective. I like elements of both consoles but have been a little surprised by the size of the PlayStation 5, which at 39cm tall, is an imposing piece of hardware. With that said, the size of the console does not impact me directly, as all of my AV equipment is hidden from view in a cupboard.
Hardware Specification
In many respects, the look of the console is irrelevant. The real story is the hardware specification, which provides our first insight into the types of gaming experience we can expect from the next generation.

All three consoles leverage the Zen 2 and RDNA 2 architecture from AMD, delivering significantly better performance per wat when compared with the previous console generation (making a direct comparison difficult). The new architecture also delivers additional capabilities for developers to exploit, for example, hardware-enabled Ray Tracing (referenced in my previous article focused on the GeForce RTX series).
With this in mind, all three consoles should have similar capabilities, simplifying cross-platform development. However, how the architecture has been implemented can have a significant impact on the overall experience.
On paper, it would appear that the Xbox Series X has the performance edge as it relates to Processor and Graphics, while the PlayStation 5 takes the lead regarding Storage performance. The real-world impact of these decisions will likely not be known until later in the generation, once developers have learnt how to maximise the potential.
If I were to guess, I would expect cross-platform games to perform better on the Xbox Series X, with only the first-party games from Sony taking advantage of the additional storage read/write performance. This is already evident in some of the pre-release game trailers, such as Ratchet and Clank.
An area that I feel could be a challenge for both consoles is storage capacity. Although specific information has not yet been revealed, it is safe to assume a minimum of 150GB will be reserved for the formatting overhead and operating system, resulting in the following "usable" space.
Sony Playstation 5 = 675GB (Six 100GB Games)
Microsoft Xbox Series X = 874GB (Eight 100GB Games)
Microsoft Xbox Series S = 362GB (Three 100GB Games)
Knowing that many "Triple-A" games from the previous generation required a 100GB+ install, managing storage could become a continuous battle, especially for the consoles without an optical media drive.
Sony and Microsoft may deliver new compression techniques and/or provide an ability to delete unused game content (e.g. game modes, textures, languages), but these techniques will only soften the impact of the issue, not resolve it.
Thankfully, both Sony and Microsoft have confirmed that backwards compatible games can run from USB storage (e.g. External SSD), which should still offer performance benefits thanks to the high-speed USB interface (up to 10Gb/s on Playstation 5) and the improved decompression performance of the Zen 2 architecture.
Xbox Series S
The Xbox Series S is a unique proposition, delivering a compelling price point (£249.99) and the promise of "next-generation capabilities" at a lower resolution (likely 1080p or 1440p).
Looking at the specification, this feels viable, with the same core architecture (Zen 2 and RDNA 2), but rightsized to hit a specific performance target.
Unfortunately, I can foresee two issues:
The reduction in memory (10GB from 16GB) and significantly lower bandwidth (224GB/s from 560GB/s) will likely become a difficult bottleneck for developers to manage.

As previously highlighted, the included 512GB storage (approximately 362GB usable) will be very limiting, especially without an optical media drive. Therefore, users will likely need to invest in expandable storage. At £219.99 for a 1TB storage expansion card, the Xbox Series S would become more expensive than the Xbox Series X (which comes with 1TB as standard).
In short, the Xbox Series S feels like a high-risk purchase at this time and I would recommend seeing how well it is supported by developers before making a purchase.
Gaming as a Service
Success for the previous console generations has been driven by the number of consoles sold. In a world where requiring the console was a prerequisite to play games, this success criteria made perfect sense.
However, like other entertainment industries (e.g. television, music, film), gaming is evolving and I believe Microsoft has anticipated the shift.
With the launch of Xbox Game Pass and Xbox Cloud Gaming (game streaming), Microsoft has begun to reset what it means to be a gamer, delivering a service that is accessible across multiple platforms (e.g. PC, Console, Mobile, etc.) This approach removes the emphasis on the console itself, positioning it as just one part of a larger ecosystem.
With this in mind, I believe the new success criteria for gaming should be the number of customers actively playing games and therefore investing in services. In this new world, I feel Microsoft has three critical ingredients to achieve success.
Online Services: With the launch of Xbox Live in 2002, Microsoft has been the clear market leader in online services. Sony responded with the Playstation Network and Playstation Plus but has always been playing catch-up, with multiple significant setbacks, including the infamous PlayStation Network Outage. In areas where Sony have attempted to innovate, such as PlayStation Home, user adoption has been underwhelming. In short, Microsoft has demonstrated throughout their entire business an ability to successfully evolve from traditional sales models to online subscription services (e.g. Microsoft 365, etc.)

Cloud Infrastructure: As online services and cloud streaming becomes increasingly important, having a scalable, reliable, and globally available cloud infrastructure becomes increasingly important. This is an area where Microsoft can lean back on their other multi-billion dollar business, specifically Microsoft Azure. With over 160 physical data centres around the world, supporting the critical business operations of every major industry, Microsoft can leverage this sizable investment to cost-effectively innovate and scale their gaming capabilities. In comparison, Sony must rely upon third-party data centres (such as Equinix to scale out their cloud infrastructure, which although is a viable business model, is a sizable investment when targeting a single revenue stream. Another option for Sony would be to partner with another hyperscale cloud provider (e.g. Amazon Web Services or Google Cloud Platform), however, both Amazon (Luna) and Google (Stadia) have their own gaming ambitions, creating a potential conflict of interest.

Finacial Foundation: Over the past quarter, Microsoft generated $73 billion of net cash, compared to $17.6 billion at Sony. Over the past four quarters, Microsoft generated $45 billion in free cash flow compared to $9 billion at Sony. In short, Microsoft has very deep pockets, that are only likely to deepen, based on the increased demands of cloud, productivity and collaboration capabilities in a post-COVID world. Although money is not a guarantee for success, it does present Microsoft with flexibility, for example, the recent acquisition of ZeniMax Media for $7.5 billion, which is a holding company for Bethesda Game Studios, id Software, MachineGames, and Tango Gameworks. I suspect this will be first of multiple major acquisitions we will see from Microsoft this generation, as they look to strengthen their first-party developer portfolio.
Leveraging these three ingredients, Microsoft has positioned two gaming services that I feel signify a change in the industry.
Xbox Game Pass: In 2017, Microsoft introduced Xbox Game Pass, delivering "the Netflix of gaming". In the UK, for £9.99 per month, the user gains access to Game Pass Ultimate, which includes a library of over 250+ games accessible across Xbox, PC and Mobile (via Xbox Cloud Gaming). The library includes "release day" access to all first-party Microsoft Studio games (e.g. Halo, Forza, Gears of War, Flight Simulator), alongside games from key partners, including all 70+ games covered by EA Play. With the acquisition of ZeniMax Media, games such as The Elder Scrolls, Fallout and Doom will also be available. Considering each one of these games can cost up to £70 alone, £9.99 per month for everything, across multiple platforms, with no release delays, is a phenomenal deal.

Xbox All Access: As an extension of Xbox Game Pass, Microsoft also offers "Xbox All Access", which bundles the console itself alongside Xbox Game Pass Ultimate over a 24 months subscription. As an example, Xbox All Access with an Xbox Series X costs £28.99 per month, which is £695.76 over the 24 months subscription. If purchased separately, the Xbox Series X and Xbox Game Pass Ultimate would cost £713.75, making "Xbox All Access" a compelling deal for anyone looking for a cost-efficient entry point into the next generation.
The End of PlayStation?
Is this the end of the road for Sony PlayStation?
No, although I feel this generation will mark a turning point in the gaming industry, Sony has two major strength areas… Brand and Exclusives.
The PlayStation brand is loved around the world, which like Apple, can carry a lot of weight. Alongside the brand itself, Sony has continued to deliver some of the best gaming experiences from their first-party studios, which they generally make exclusive to PlayStation.
Games such as God of War, Uncharted, The Last of Us, Spiderman, Gran Turismo, Little Big Planet, Horizon Zero Dawn, Demon Souls are critically acclaimed and arguably among the best games of the previous generation, and I see no sign of this changing in the short-term.
Sony also has Playstation Now, which is a largely underrated service that is comparable to Xbox Game Pass Ultimate. The foundations of PlayStation Now are built from their acquisition of Gaikai, delivering game streaming to PlayStation consoles and the PC (no mobile at this time). PlayStation Now also offers the ability to download select PlayStation 4 games, similar to Xbox Game Pass Ultimate.
At £8.99 per month (or £49.99 per year), with over 700 games available for streaming (300 of which are downloadable), the service is price competitive.
The major challenge for Sony is that new games are not immediately available on PlayStation Now, with no guarantee (at this time) that they will ever transition to the service. Therefore, unlike Xbox Game Pass Ultimate, users will still need to pay up to £70 per game for the first-party exclusives. This is what makes Xbox Game Pass Ultimate unique, where Microsoft can take advantage of their previous highlighted financial foundation.
Conclusion
I predict this generation will be defined by gaming services, not console sales.
With services such as Xbox Game Pass, Xbox Cloud Gaming and Xbox All Access, I believe Microsoft is best positioned to capitalise on this market shift.
Assuming this prediction is accurate, I believe this generation will end the dominance of Sony PlayStation, applying additional pressure on Sony as a business.
With this in mind, am I recommending an Xbox Series X?
In my opinion, anyone looking to join the next generation of gaming, who does not have access to multiple games platforms (e.g. PC), should seriously consider Xbox Series X and Xbox Game Pass Ultimate, potentially via Xbox All Access. I believe (today) this combination offers the greatest "bang for your buck".
However, if you have access to a gaming PC, you might want to consider PlayStation 5, giving you the best of both worlds. Microsoft has committed to the continued support of the PC for their first-party studios, therefore the PlayStation 5 could be the perfect compliment, delivering access to their excellent first-party exclusives. Although more comprehensive, this approach is clearly more expensive.
As for me, knowing that I have a gaming PC, I will likely pick-up a PlayStation 5 over an Xbox Series X.
---