In 2016, I shared my entertainment setup, including my TV, Sound, AV Receiver, and Universal Remote.
I recently upgraded my TV to a Samsung Q7FN QLED. The full specification can be found below:
Samsung Q7FN QLED (55-inch)
3840×2160 Resolution
240Hz Refresh Rate (120Hz Measured)
1500nits Peak Brightness
10bit Colour Support
HDR 10+ Compatible
100% DCI-P3 Coverage
4k Variable Refresh Rate (48Hz to 60Hz)
1080p Variable Refresh Rate (20Hz to 120Hz)
12.6ms Response Time
Edge LED Backlight
As highlighted in my previous article, I wall mount my TV, with all AV equipment located in a cupboard under the stairs. Thankfully, the Samsung Q7FN is compatible with my existing VESA wall mount, therefore the upgrade was fairly painless.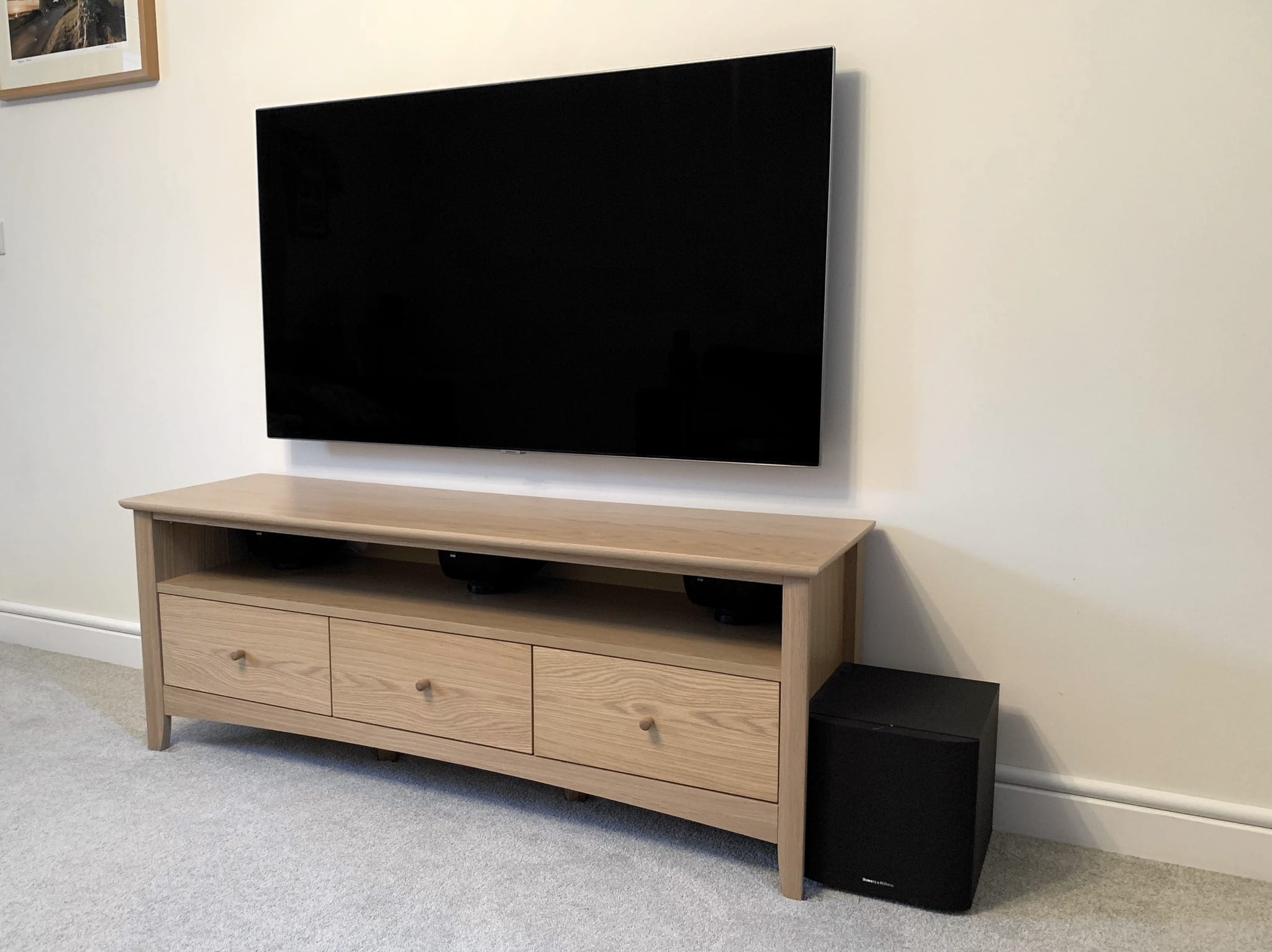 I often get asked, why did I not purchase an OLED?
My usage pattern includes sport, games, and music. Each of these includes static content, which can often remain fixed on the display for many hours at a time (especially music, when streaming from Spotify). OLED is the gold standard when it comes to picture quality, however, it does suffer from burn-in when displaying static content for prolonged periods.
If you are interested in learning more about OLED burn-in, Rtings have completed a very comprehensive test across six LG TVs and 5000+ hours. I have also captured their recommendation below:
"Those who display the same static content over long periods of time should consider the risk of burn-in (such as those who watch lots of news, use the TV as a PC monitor, or play the same game with a bright static HUD). Those who are concerned about the risk of burn-in should go with an LCD TV for the peace of mind." - Rtings
Another reason for selecting a Samsung is the inclusion of the One Connect box, which enables a very clean and minimal setup. The Samsung Q7FN comes with an upgraded One Connect box, which not only includes all input/output connections but also power. Therefore, I simply need to route one (very thin) cable through the wall to my AV equipment.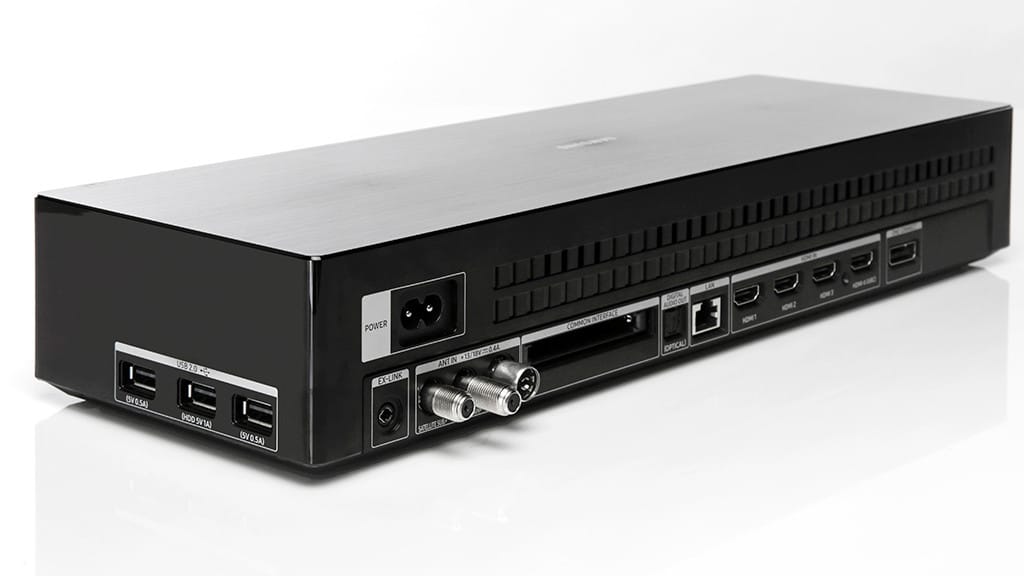 It is worth noting that although the Samsung Q8FN includes local dimming (40 zones), it does not support the One Connect box, therefore my purchasing decision was between the Q7FN (RRP £1509) and Q9FN (RRP £2119). I decided to go with the Q7FN as I expect I will upgrade again within a few years, however, if you want the very best on offer from Samsung, you should target the Q9FN.
Overall, I have been very impressed with the Samsung Q7FN, specifically the improved HDR quality, as well as advanced gaming features such as Variable Refresh Rate (FreeSync 2). The Edge LED Backlight still results in some blooming, but overall black uniformity is very good (especially when compared against my old Samsung KS8000).
As with any new TV, to achieve the best results it must first be calibrated. As an example, Tom Cruise and Christopher McQuarrie recently released a video (embedded below) highlighting the impact of motion interpolation (soap opera effect), which is often enabled by default and can distort the content.
Outlined below are my calibration settings.
NOTE: I would always recommend professional TV calibration, however, this requires specific tools and a detailed understanding of colour space, etc. As a result, the calibration settings outlined below should be used as a reference only.
Samsung Q7FN Calibration
Eco Solution = Off
Picture Mode = Movie
Backlight = 25
Brightness = 0
Contrast = 45
Sharpness = 0
Color = 25
Tint (G/R) = G0/R0
Digital Clean View = Off
Contrast Enhancer = Off
Local Dimming = High
Auto Motion Plus = Custom
Blur Reduction = 0
Judder Reduction = 0
LED Clear Motion = Off
Color Tone = Warm2
Gamma = +2
Color Space = Auto
HDMI UHD Color = On (All Sources)
The settings outlined above are configured for all modes (including HDR, Gaming, etc.)
However, when displaying HDR content, I ensure the "backlight" is set to maximum, allowing for the highest possible peak brightness (1000-4000 cd/m²). When gaming, "Game Mode" should be enabled to ensure the lowest possible input latency (12.6ms).
---