In my last article, I shared a few details regarding a partnership with Framework, exploring how sustainable computing could be scaled within an enterprise business.
To support this initiative, we launched a production pilot, with the first batch of Framework laptops arriving earlier this week.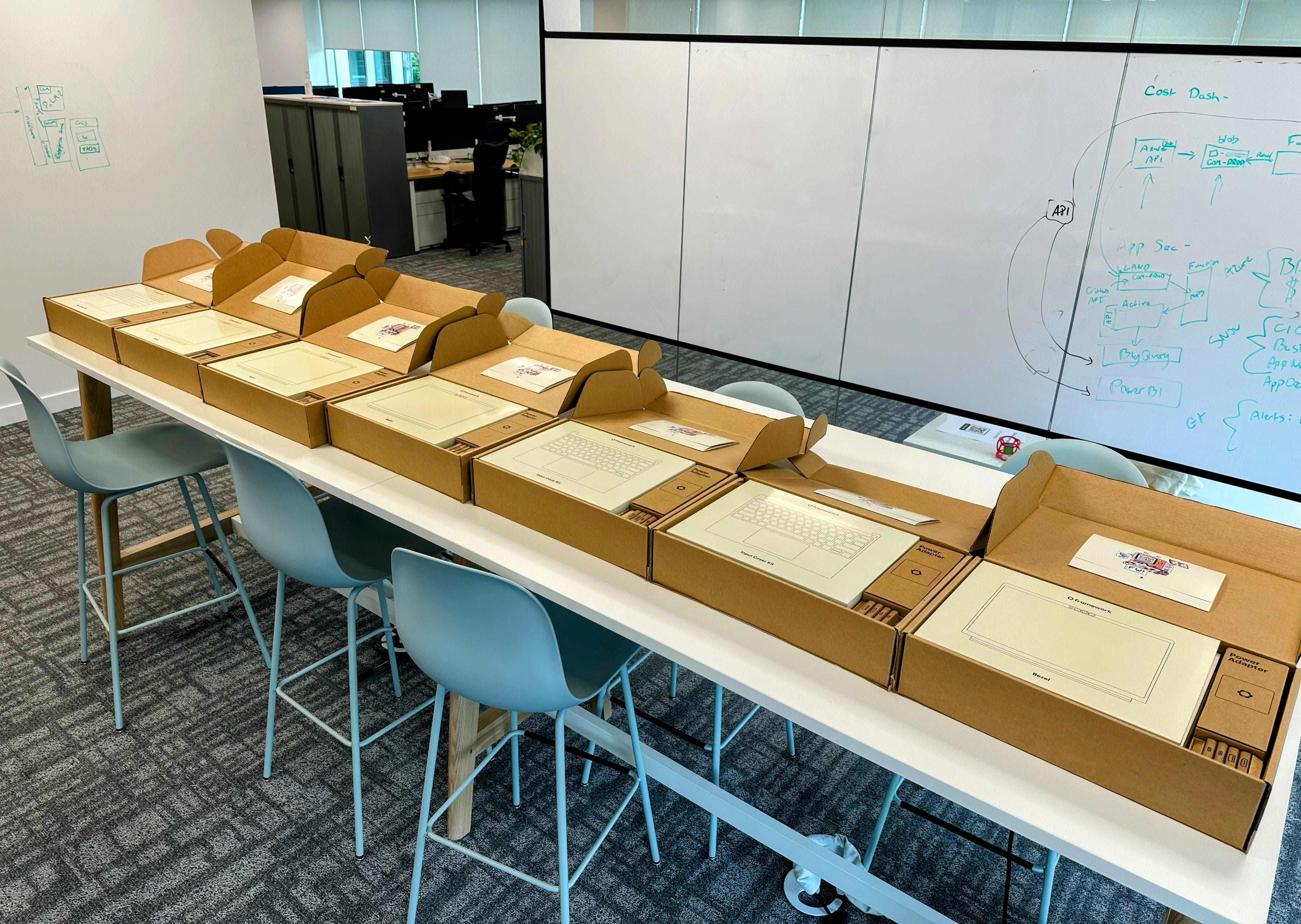 In the spirit of demonstrating how quickly and easily a Framework Laptop can be built, repaired or upgraded, I asked my eight-year-old son to complete the process. The specification of the device he built can be found below.
Framework Laptop DIY Edition
Intel i7-1370P 5,2GHz (14C/20T)
64GB Crucial DDR4 PC4-25600C22 3200MHz RAM
1TB Western Digital Black SN850X NVMe (7.3GB/s Read)
Intel Iris Xe Graphics
13.5-inch LCD Display (2256x1504 @ 60Hz)
2x USB4 (USB-C), 1x USB 3.2 G2 (USB-A), 1x HDMI 2.0b
I first built a Framework Laptop in May 2022, specifically a "DIY Edition" Intel 11th Generation.
Over one year later, I am pleased to see Framework has continued to refine the process, with improvements regarding how the laptop and components are packaged. For example, the "DIY Edition" now comes with the Input Cover Kit and Bezel separately boxed, allowing immediate access to the bottom cover, which includes the mainboard and battery pre-installed.
The photos below highlight the build process, starting with the memory (Crucial DDR4 RAM), using the "Memory Replacement Guide". It is worth noting that each component includes a QR Code, linking directly to the specific guide (a very nice touch).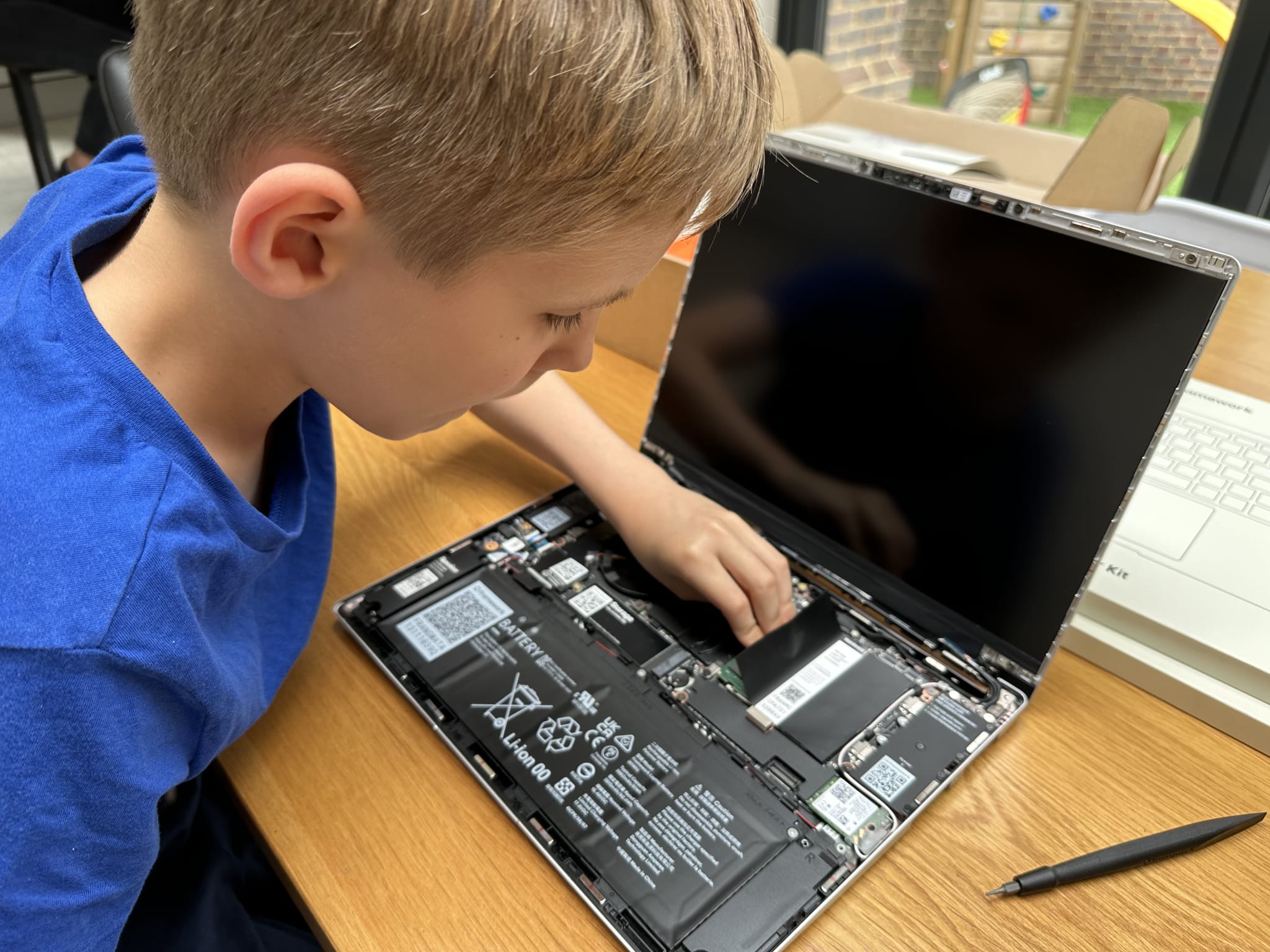 Next, the storage (Western Digital Black SN850X NVMe SSD), using the "Storage Replacement Guide".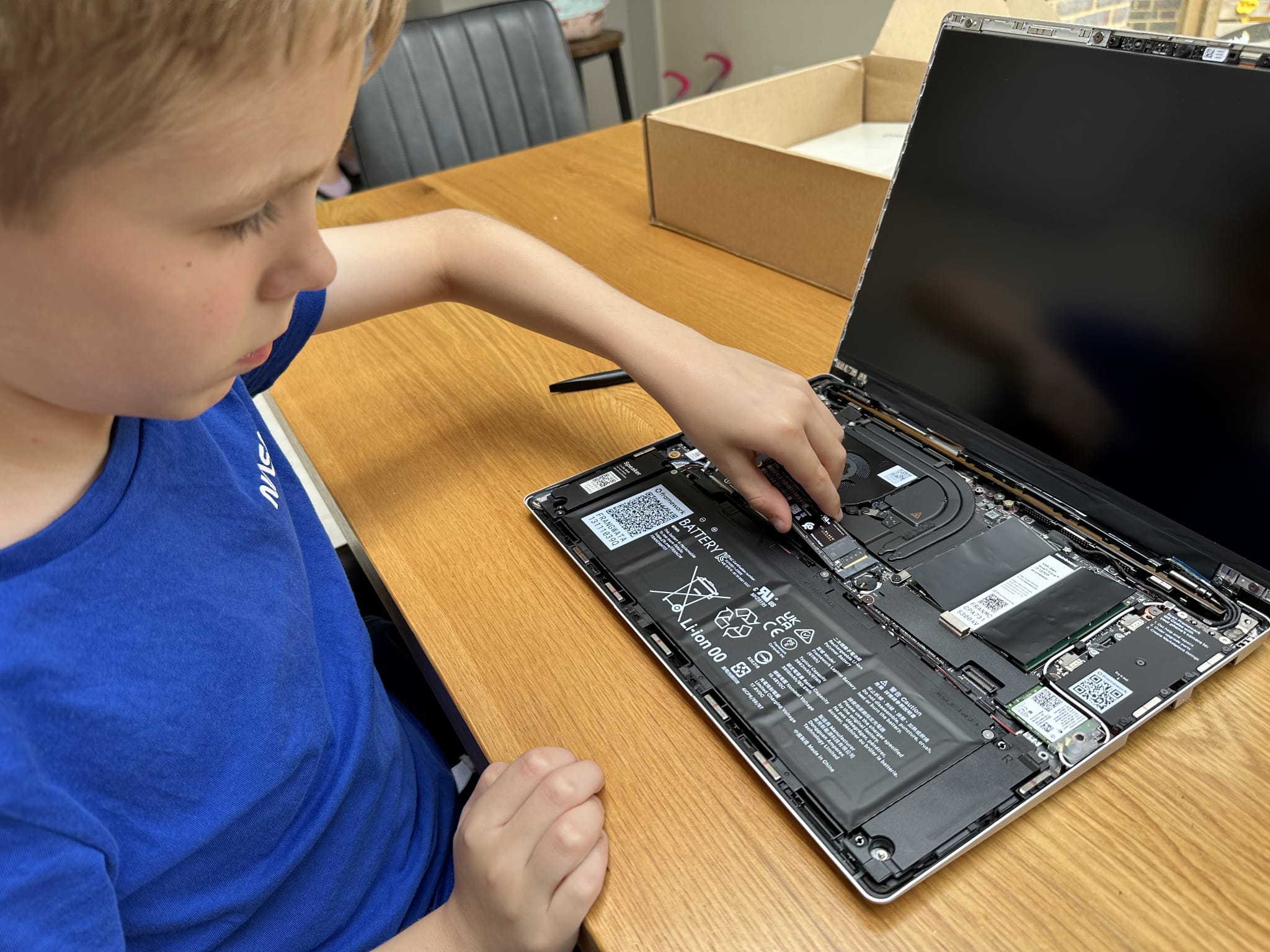 Finally, the input cover (which includes the keyboard and trackpad), as well as the bottom fasteners. The steps are outlined in the "Input Cover Replacement Guide".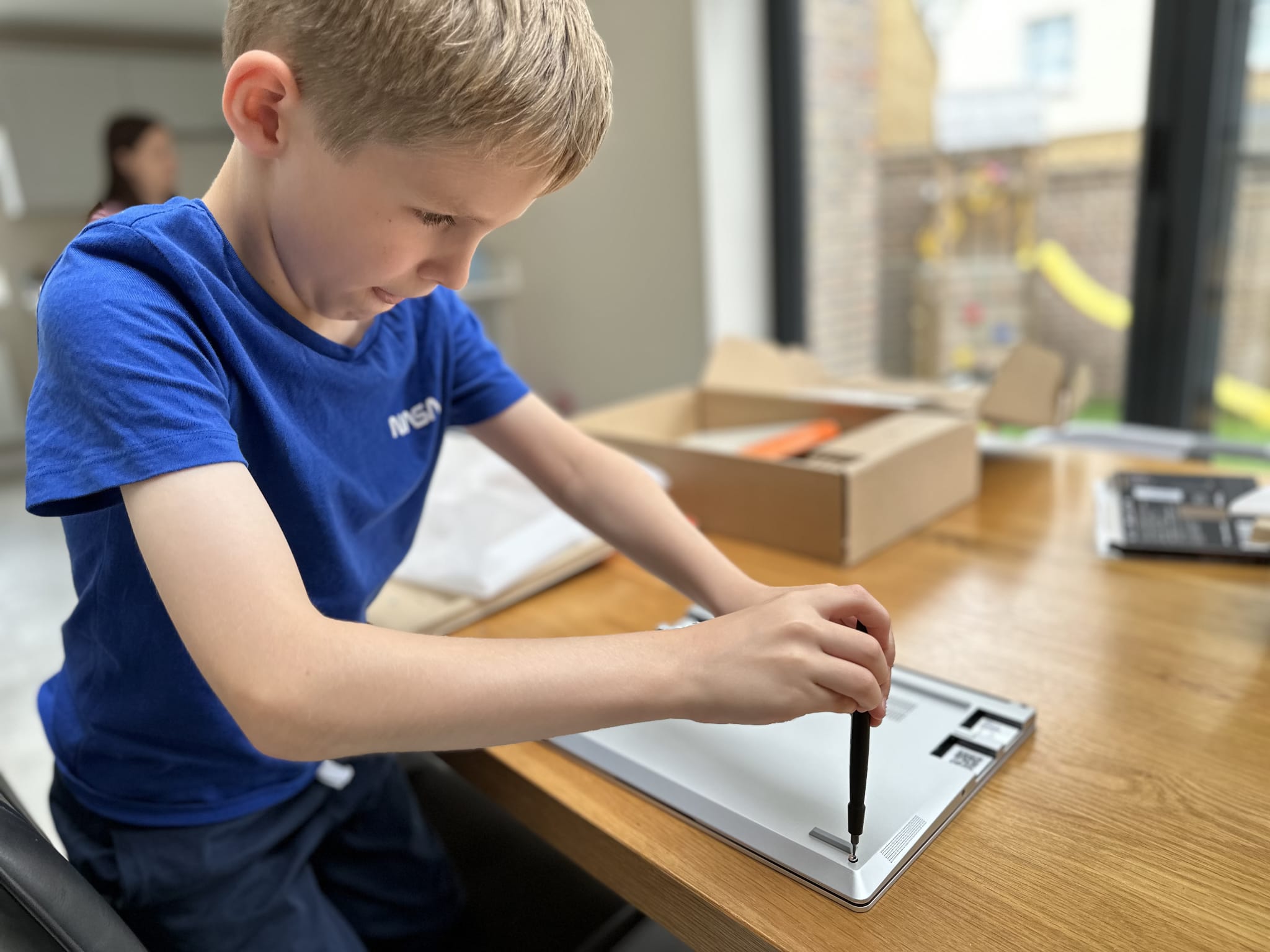 The entire process took my son around 20 minutes, with minimal support from myself. I did however take the opportunity to provide a short lesson on computer hardware, but he was more interested in getting hands-on (I don't blame him).
The fact that an eight-year-old can complete the process with minimal guidance is evidence of the customer-centric approach adopted by Framework!
---