On the 16-JUL-2021 at 18:00 BST, the highly anticipated Steam Deck from Value become available for pre-order.
Knowing there would be limited availability, compounded by the silicon shortage and supply chain constraints, I was primed to place my pre-order, ready for the scheduled December 2021 release date.
Unsurprisingly, the Steam Store struggled to handle the increased traffic, with many users reporting issues. Thankfully, my order was completed successfully, with an order time of 18:01 BST, approximately one minute after the pre-order window opened.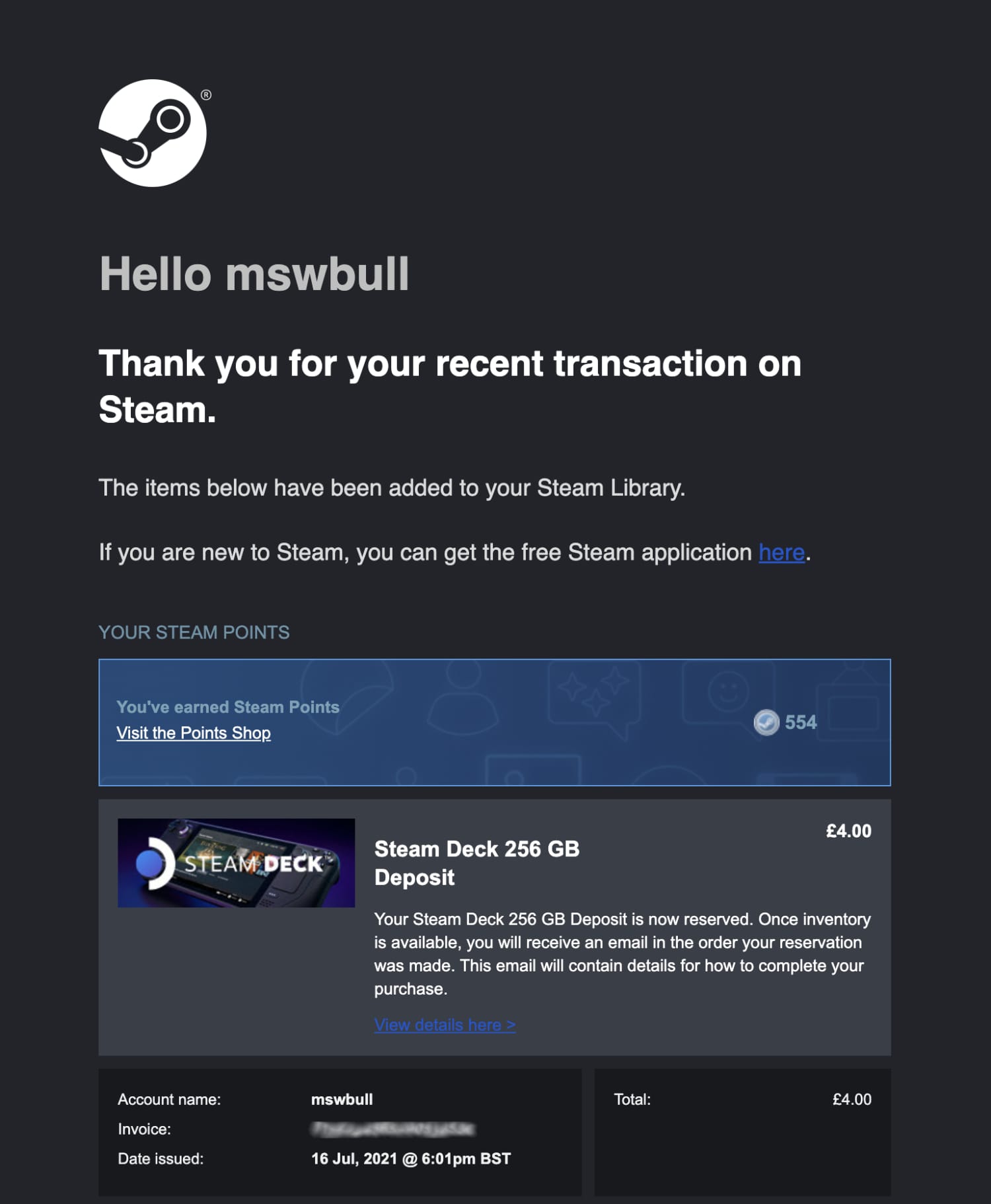 Eleven months later, I finally received my Steam Deck!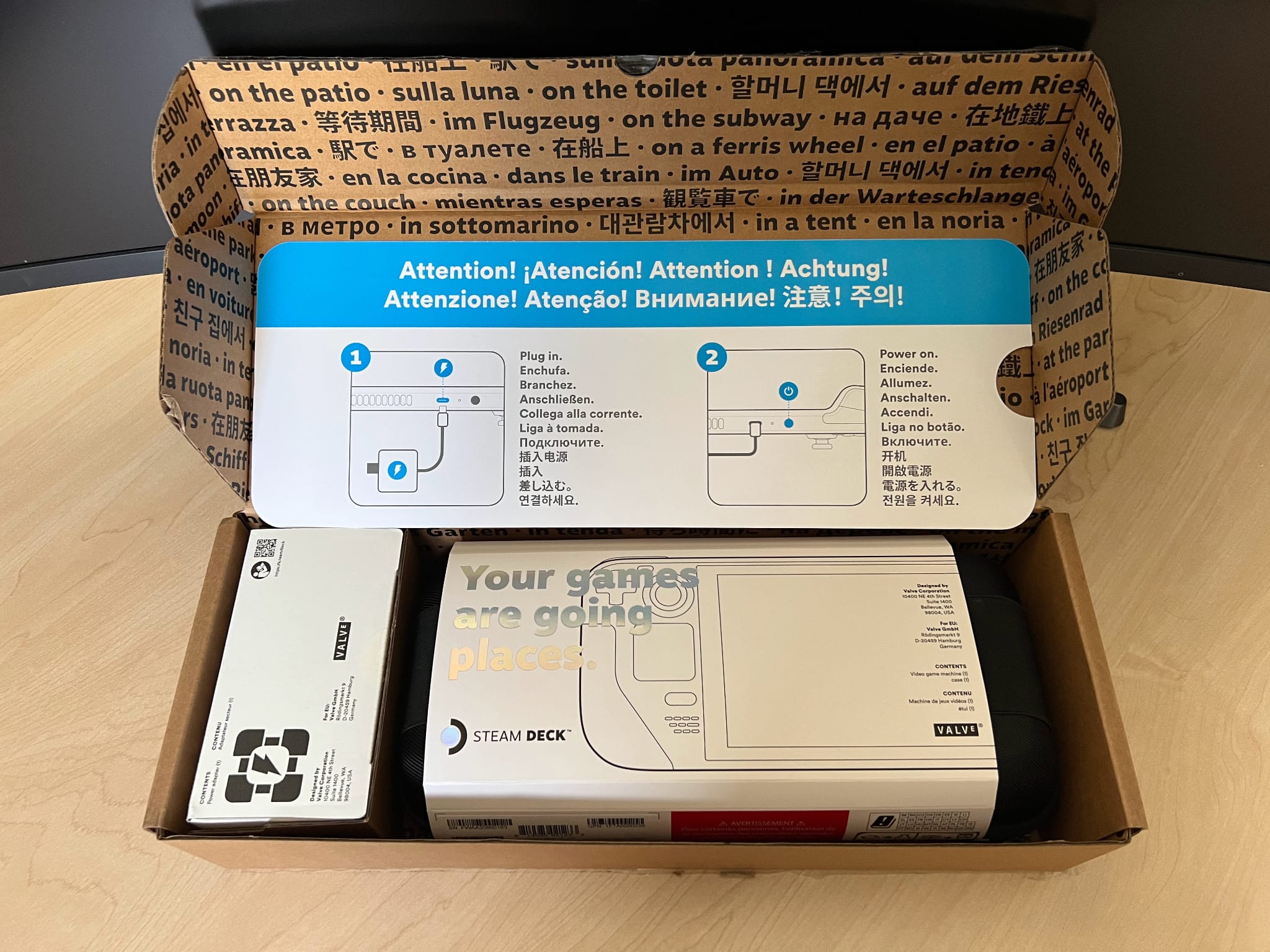 Yes, it has taken Value nearly one year to meet the demand from the first minute of pre-orders.
In fairness, Value is not to blame for the long lead time. Compared to other "high profile" hardware launches (e.g. PS5, Xbox Series S/X), I believe Valve has done a good job, with a verified pre-order process, clear expectations and consistent weekly deliveries.
My first impression upon opening the box, the Steam Deck is massive but surprisingly lightweight. The image below shows the Steam Deck alongside my other handheld consoles, specifically the Nintendo Switch (HAC-001), PlayStation Vita 1000 (OLED), and Anbernic RG351MP.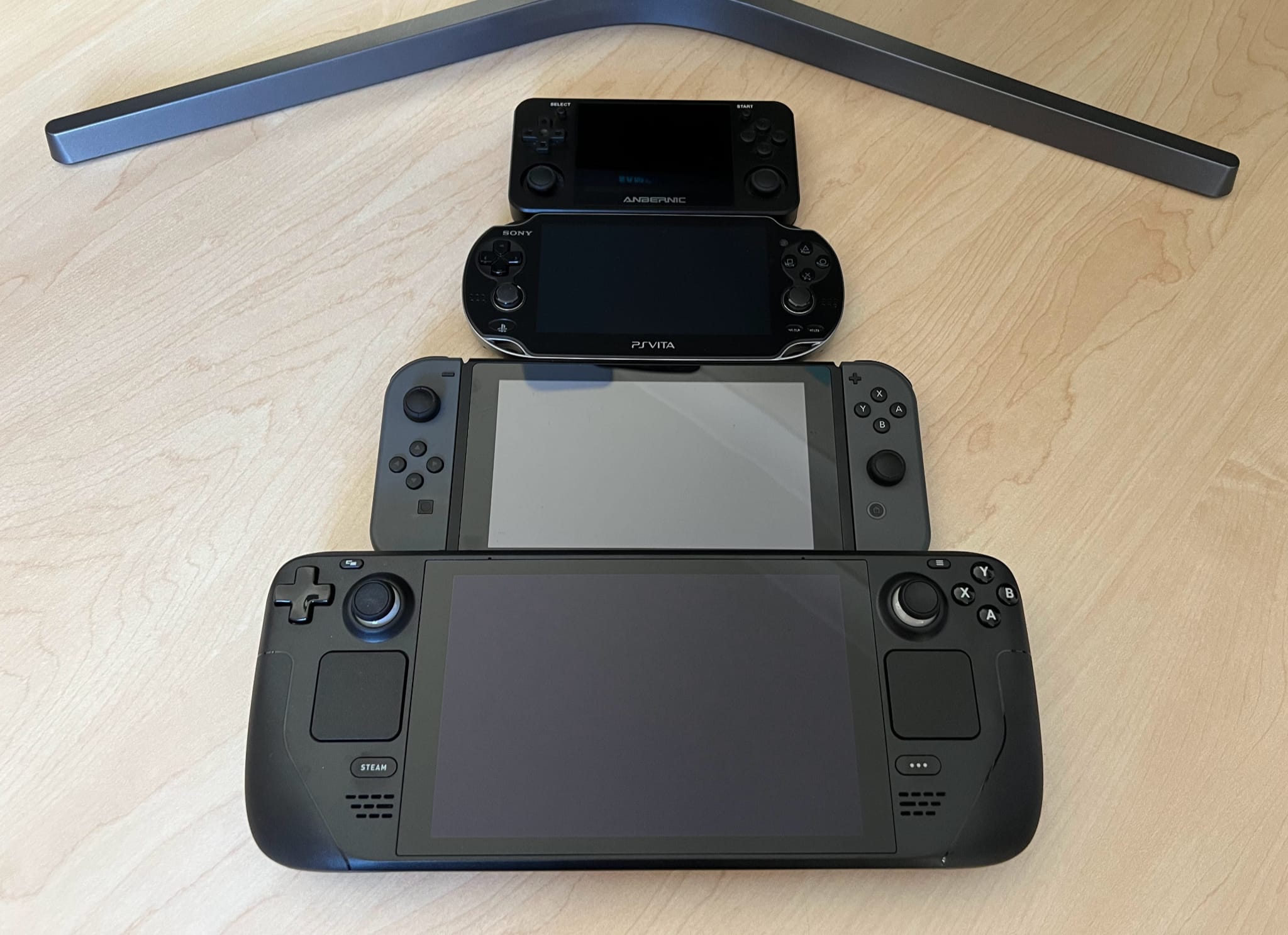 The Steam Deck makes the other consoles look tiny by comparison, even the Nintendo Switch, was considered large at launch.
It is worth briefly highlighting the Anbernic RG351MP, which is a surprisingly good retro console, first released in 2020. It is incredibly compact, with a robust (metal) construction and the highly versatile RK3326 Quad-Core processor, capable of running emulators from Game Boy through to PlayStation (even Nintendo 64 and Dreamcast, if you are willing to accept some slowdown).
The build quality of the Steam Deck is very good, especially when you consider the aggressive £349 starting price. I ordered the 256GB version, which comes with a faster NVMe SSD, priced at £459.00.
In my opinion, the Steam Deck does not feel as refined as the original PlayStation Vita 1000 (OLED), which (in my opinion) was years ahead of its time. However, when you consider the impressive specification (AMD Zen 2 4C/8T, AMD RDNA 2 GPU and 16GB LPDDR5 Memory) and the massive array of inputs (list below), it is hard not to be impressed.
2x Analog Sticks with Capacitive Touch
2x Trackpads
2x Shoulder Buttons (L1, R1)
2x Analog Triggers (L2, R2)
4x Grip Buttons (L4, R4, L5, R5)
D-Pad
A/B/X/Y Buttons
6-axis IMU (3-axis Accelerometer, 3-axis Gyroscope)
View/Menu Buttons
Steam Button
Quick Access Button
Volume +/− Buttons
Power Button
All the buttons are reassuringly tactile, with only the trackpads feeling a little "cheap", although only when compared to a modern multi-touch touchpad.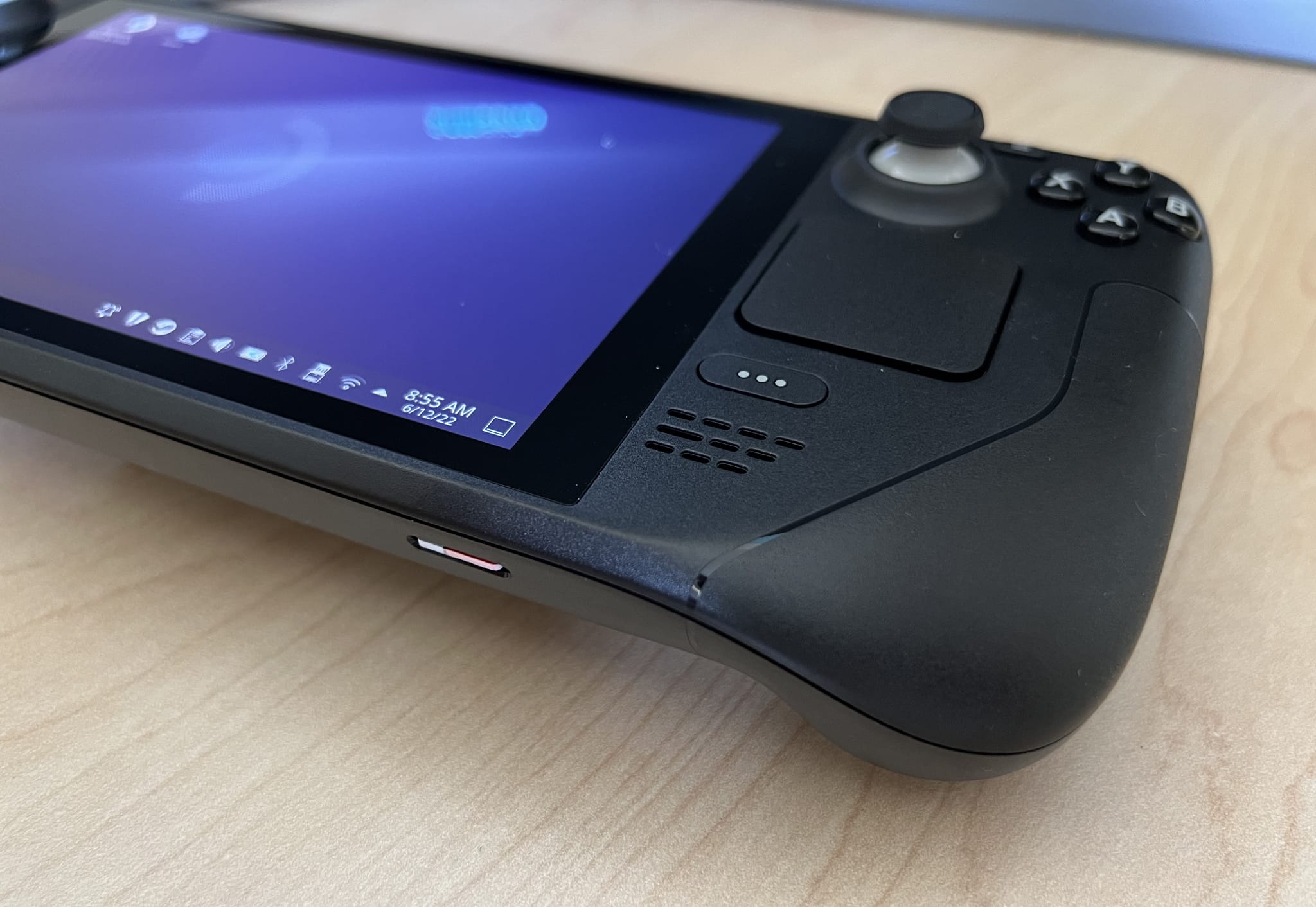 The Analog Sticks with Capacitive Touch are a particular highlight, easily comparable to the current generation of consoles (e.g. PlayStation DualSense Wireless Controller). The fact that they are also modular and therefore user-serviceable is also a major positive for "right to repair".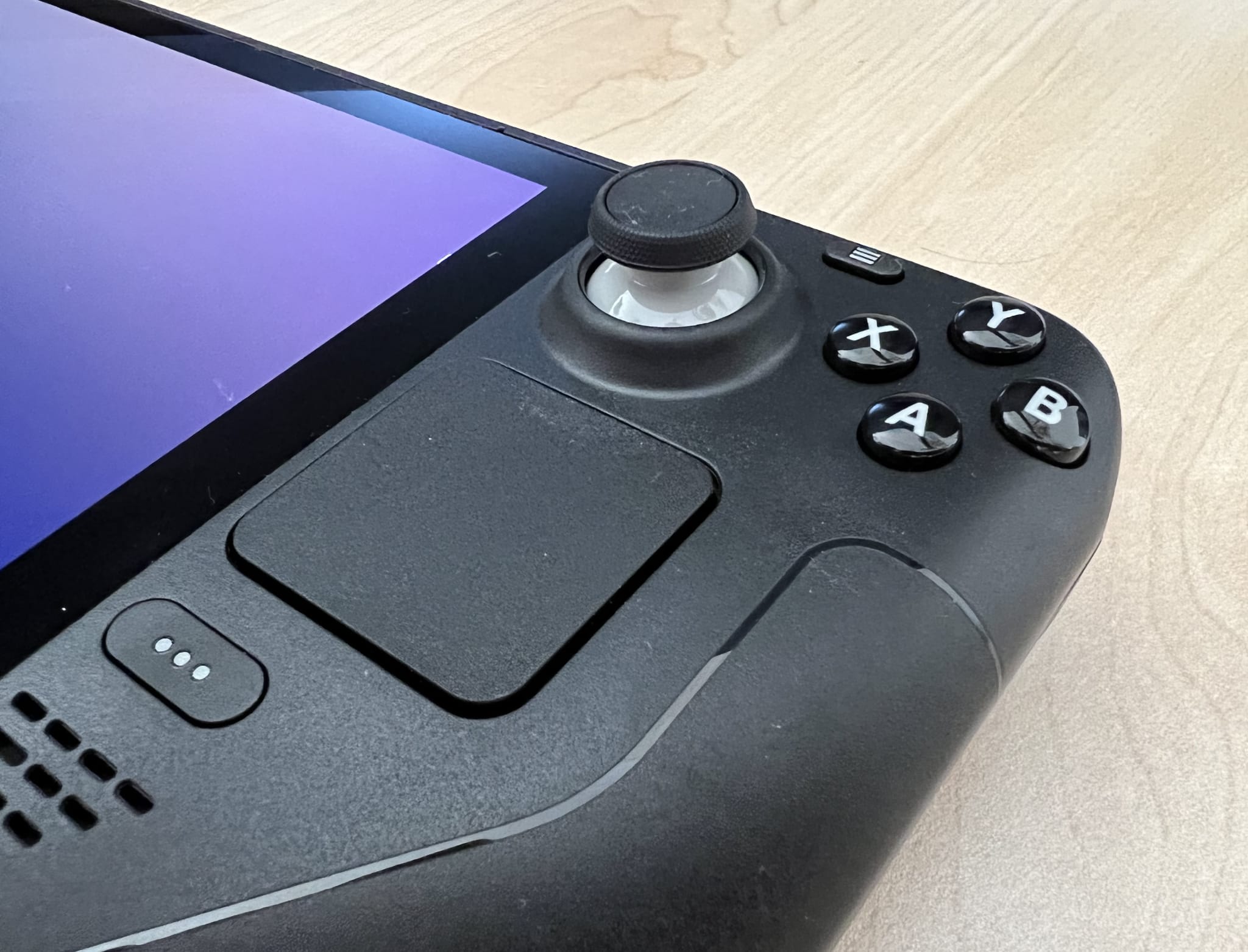 The Steam Deck runs a modified version of Arch Linux called SteamOS v3.0, which natively integrates the Proton compatibility layer.
I have previously written about Proton, which is a fork of the popular Wine compatibility layer.
The name Wine stands for "Wine Is Not an Emulator", which is an important distinction, as it aims to translate (not emulate) Windows API calls into native POSIX calls. This approach eliminates the performance and memory penalties of methods such as emulation and virtualisation.
In short, Proton is the "magic" behind the Steam Deck, which allows games designed for Windows to run on Linux at native performance.
The SteamOS default user interface is optimised for the Steam Deck, providing quick access to the Steam Store, personal games library and settings.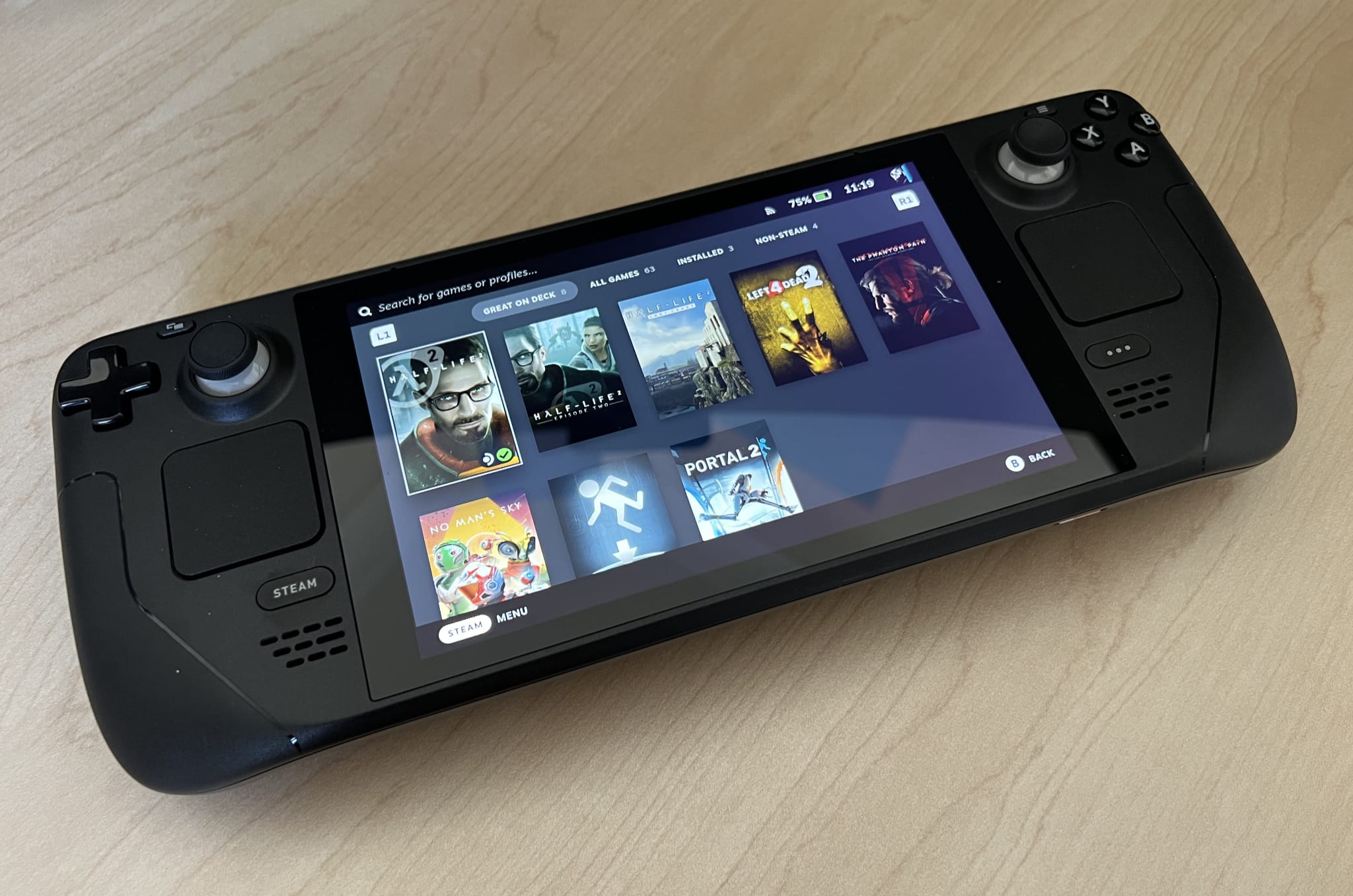 However, you can also switch to a full Linux desktop, which enables the installation of third-party software via Flatpak applications.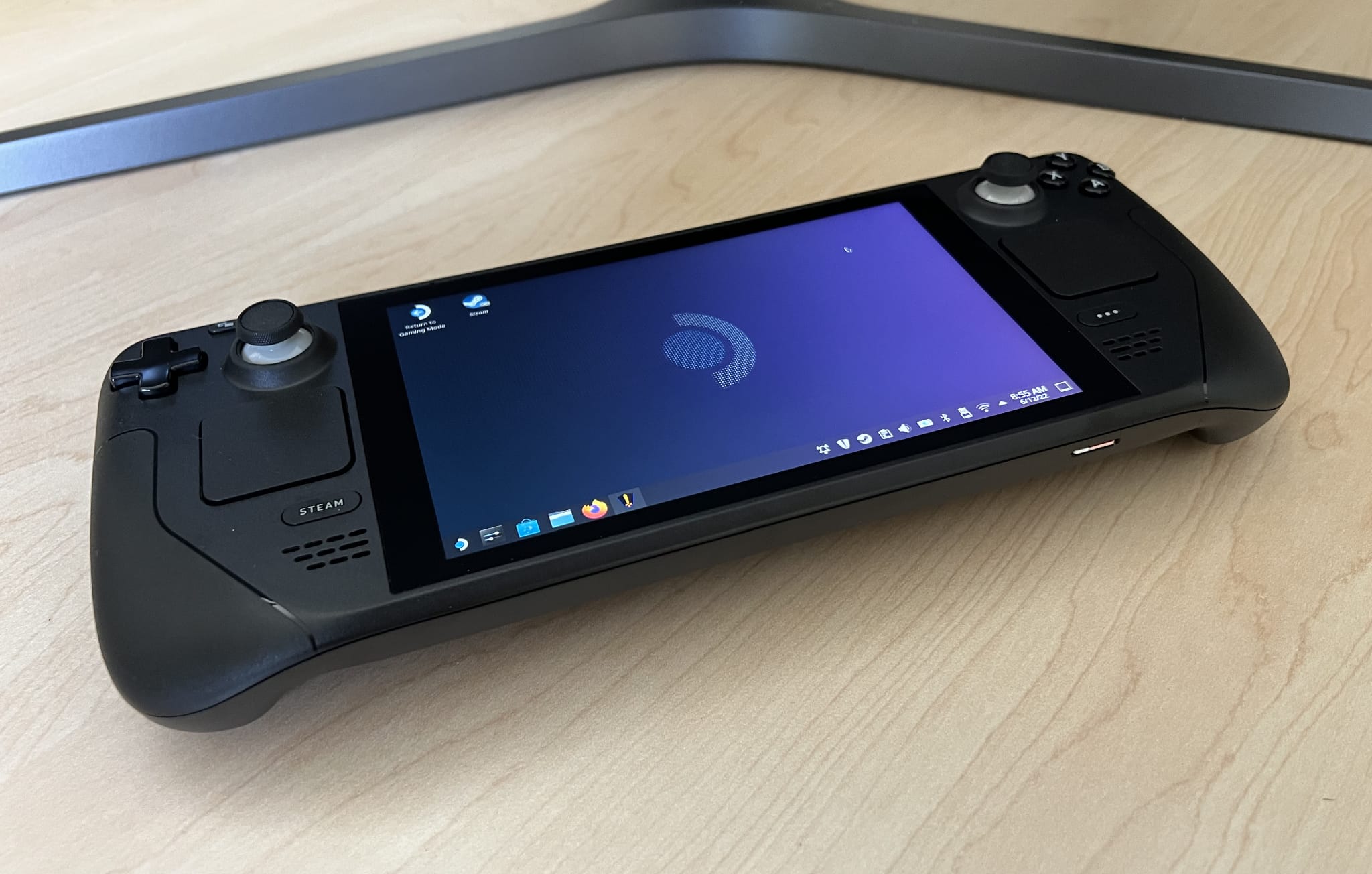 This unprecedented flexibility unlocks the true potential of the Steam Deck, allowing for the installation of games from third-party stores, such as the (Epic Games Store, GOG, etc.)
It is even possible to install non-gaming software (e.g. Browsers, Productivity, Collaboration), assuming it is available as a Flatpak.
For example, I installed the Heroic Games Launcher, which provides native Linux access to the Epic Games Store and GOG, including your associated library of games.
The Heroic Games Launcher can be downloaded, installed and maintained from the integrated "Discover Software Center" and then added to your Steam library as a "Non-Steam Game".
If you want an extra level of integration, the "HeroicBashLauncher" creates launch scripts for installed Epic and GOG games, allowing them to be added as individual games within Steam (meaning you can also configure per-game settings).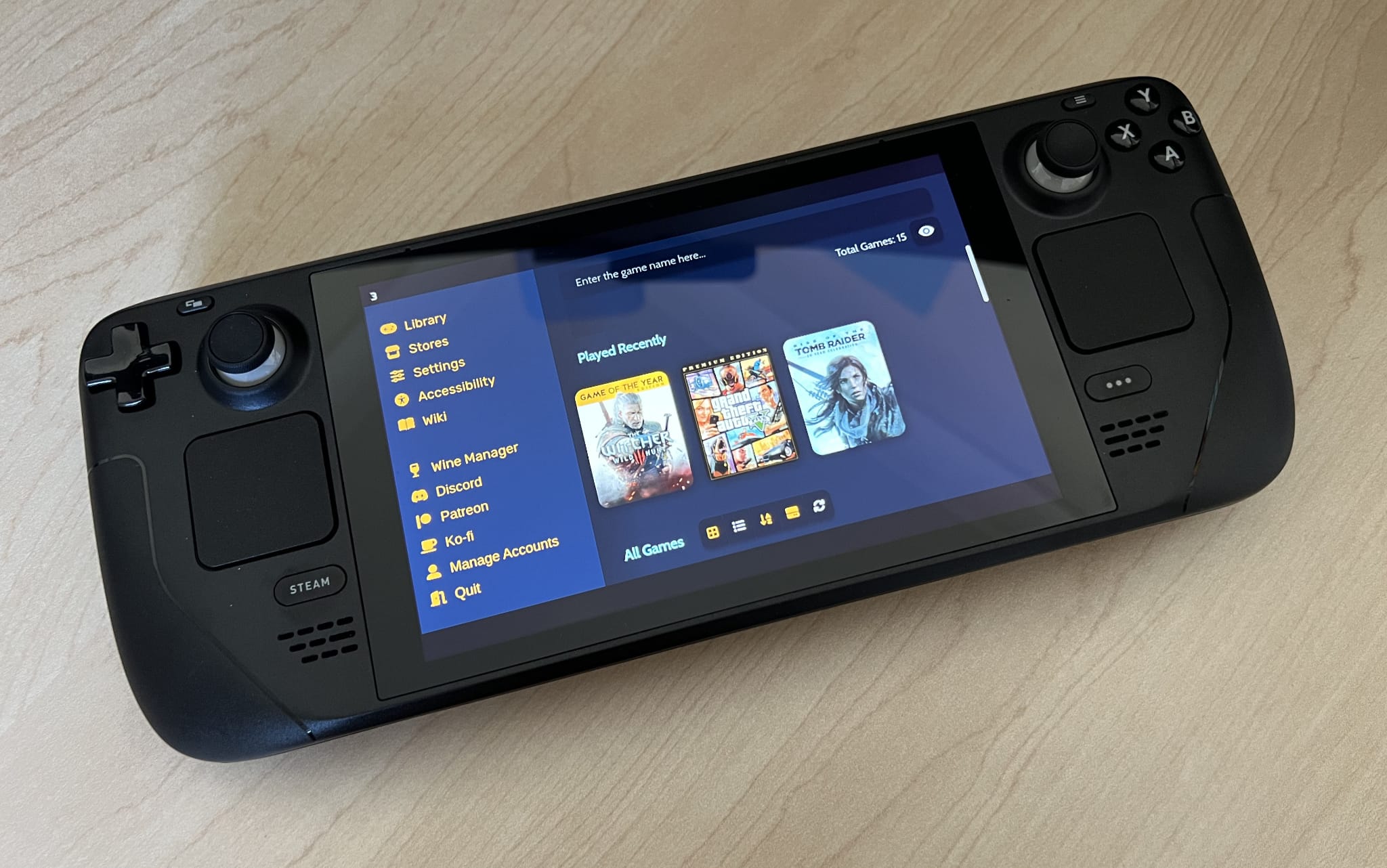 With Steam and the Heroic Games Launcher, alongside Microsoft xCloud and EmuDeck, the scope of games capable of running on the Steam Deck is massive!
As an example, over the years, I have taken advantage of many gaming offers (many free), resulting in a substantial games collection. With these games locked to the desktop, I rarely get time to play. The Steam Deck has the potential to change that, providing greater flexibility when travelling, etc.
Expect additional updates regarding the Steam Deck. Knowing that it is an x86-64 Linux-based PC "under the hood", I am excited to see how far it can be pushed.
---