Since March, I have been building a platformer game for my son (six years old), inspired by Crystal Caves, using GameMaker Studio 2.
I have been documenting my progress across a series of articles.
Today we hit an important milestone… The Minimum Viable Product (MVP) release!
The initial release is available for Windows and macOS and can be downloaded for free from LifeinTECH (links below). In the future, I plan to make the game available via Steam.
The code has not been signed (yet) by Microsoft or Apple, therefore users might receive a security warning at the first launch.
I have also submitted Ninja Caves for release on Apple iPadOS (Apple tvOS planned in the future), but am currently waiting on the review process. The image below shows the Apple App Store Connect process.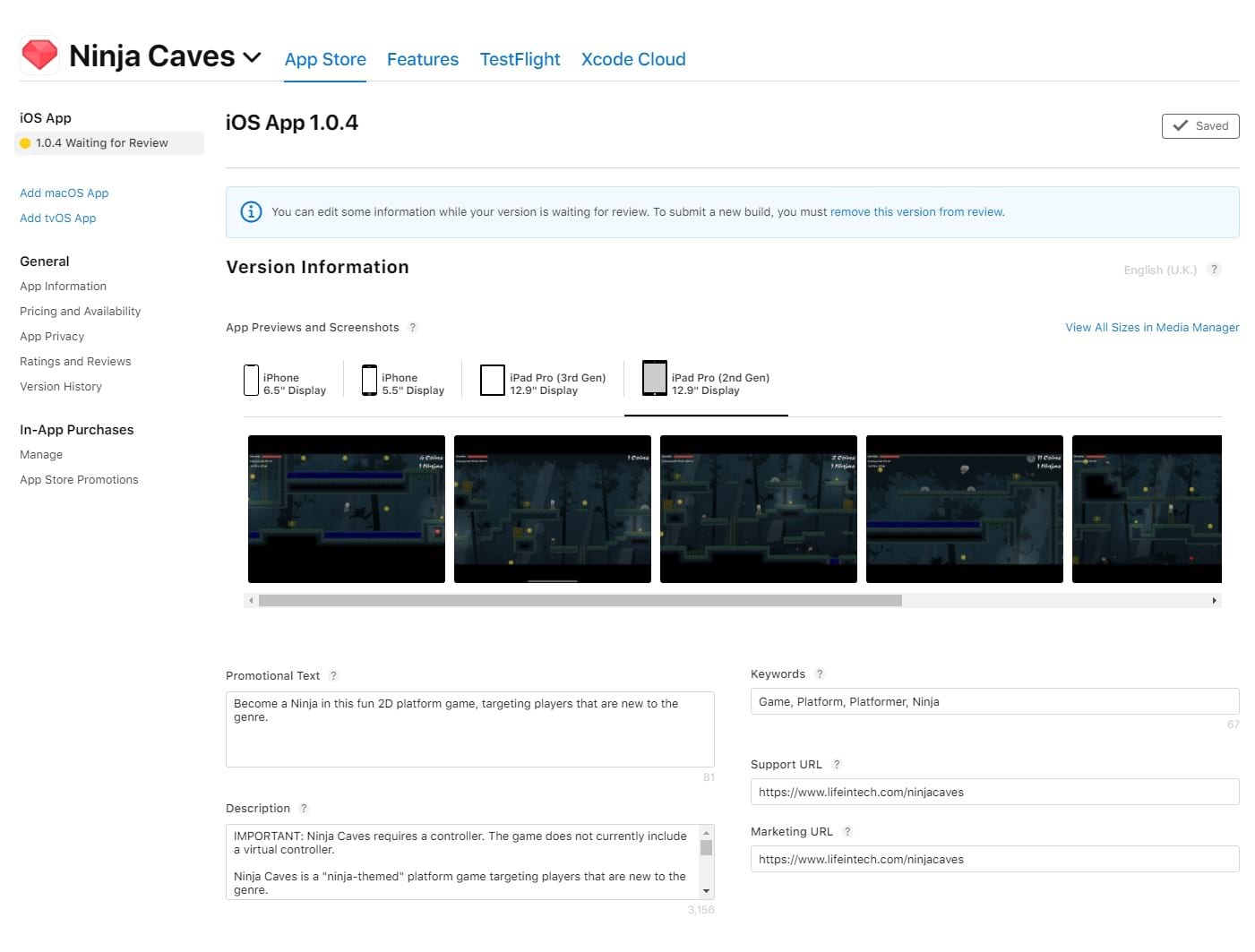 The initial release includes the first four levels and is playable on Windows and macOS using the keyboard/mouse or controller. The game requires a controller on iPadOS (no virtual controller support, yet).
The video below showcases the first four levels, with developer commentary highlighting some of the features and design decisions.
As previously stated, Ninja Caves was developed with (and for) my six-year-old son, therefore the difficulty has been balanced based on his skill set. Therefore, I have pitched the game for players new to the platform genre.
Additional information regarding Ninja Caves, including the Privacy Policy, can be found linked below.
Feel free to download the game, all feedback welcome. I hope you enjoy it!
UPDATE (13-JUL-2021)
Following a prolonged review process with Apple, I am pleased to report that Ninja Caves is now available for iPadOS on the iOS App Store for free.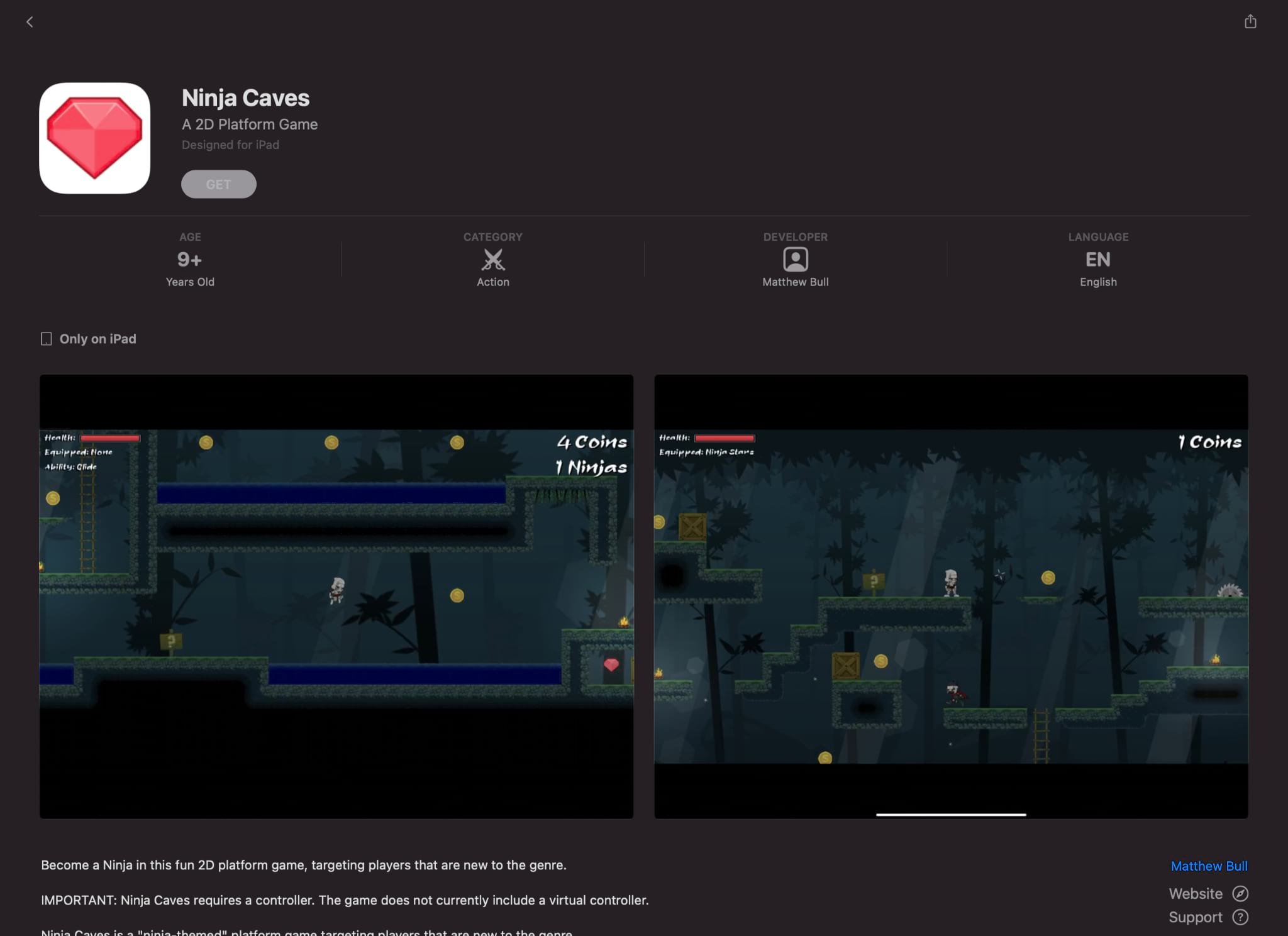 It is important to note that Ninja Caves requires an external (Bluetooth) controller. The game does not currently include a virtual controller.
Over the coming months, I plan to add new features and levels. All will be made available for free (no ads or in-app purchases) on Windows, macOS, iPadOS and tvOS (coming soon).
---