I recently completed a short residency at Stanford University as part of my executive education (see articles below).
As part of the residency, I took the opportunity to visit the Volkswagen Automotive Innovation Laboratory (VAIL), which is a research facility for students and researchers who are focused on developing vehicles of the future. Active projects include:
Research on drive-by-wire and driver assistance systems.
Research vehicles from the Stanford Artificial Intelligence Lab that use deep learning and computer vision to automate the driving process.
Research on the interaction of drivers with vehicles in the driving simulator.
Stanford Solar Car Project that designs, builds and races the latest vehicle competing in the World Solar Challenge.
Although the photo below looks like a standard Audi TTS, it is actually a fully autonomous vehicle, known as Shelley. The team shared how they have developed a neural network that allows Shelley to learn specific routes and adapt to different terrain (e.g. low friction, etc.)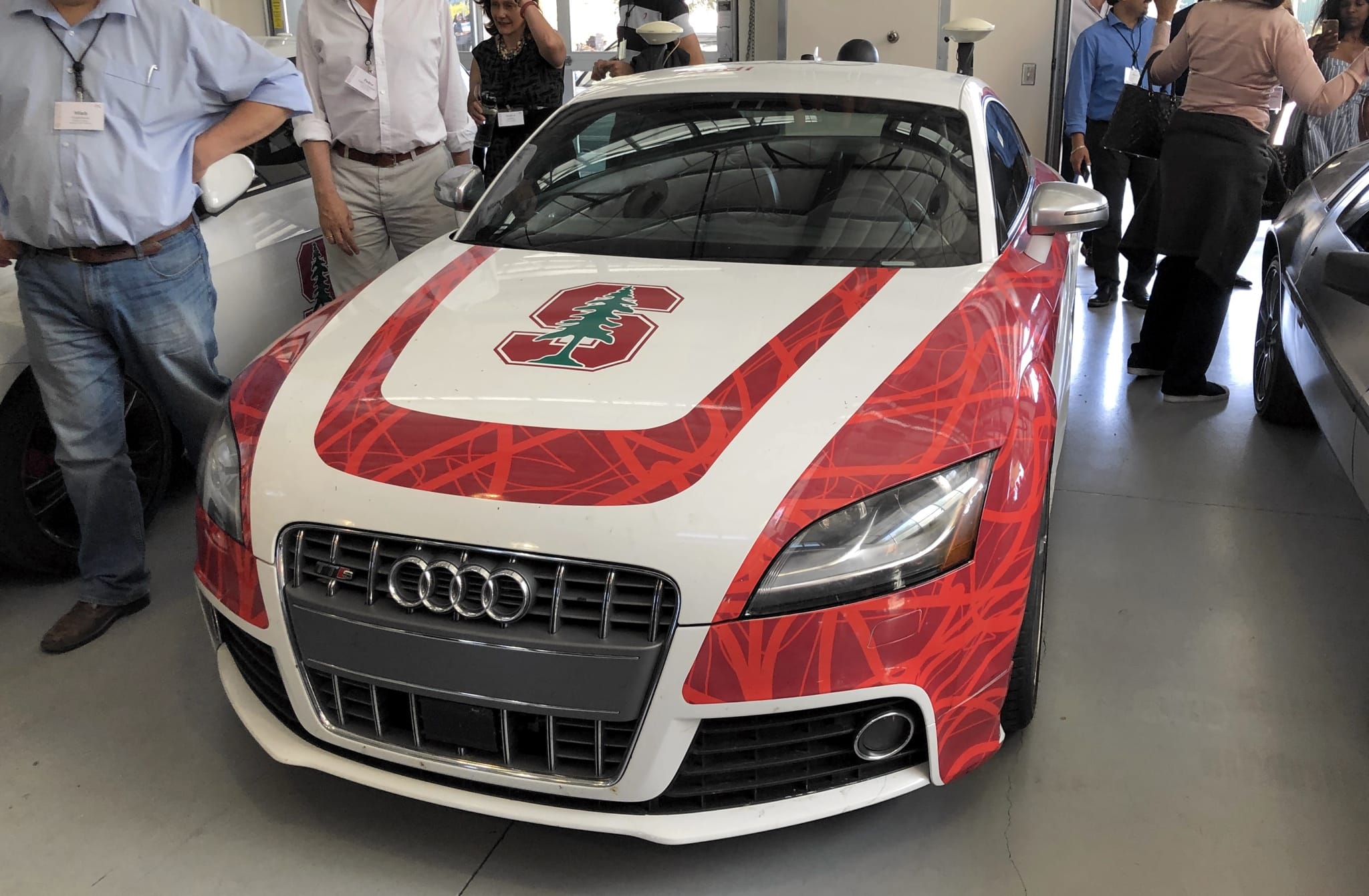 As highlighted in the video below, the team tested Shelley at Thunderhill Raceway in the Sacramento Valley, where it successfully navigated the race track autonomously at speeds of 120mph.
To achieve this outcome, the Stanford team trained their neural network with data from 200,000 motion samples, controlled by high-performance graphics processors stored in the boot of the vehicle.
Recognising that 94% of crashes are caused by human error, autonomous cars have tremendous opportunity to improve safety, however, they must first be able to operate in unpredictable situations. The photo below highlights a student-built test bed, which is used to explore the limits of handling and grip in extreme scenarios.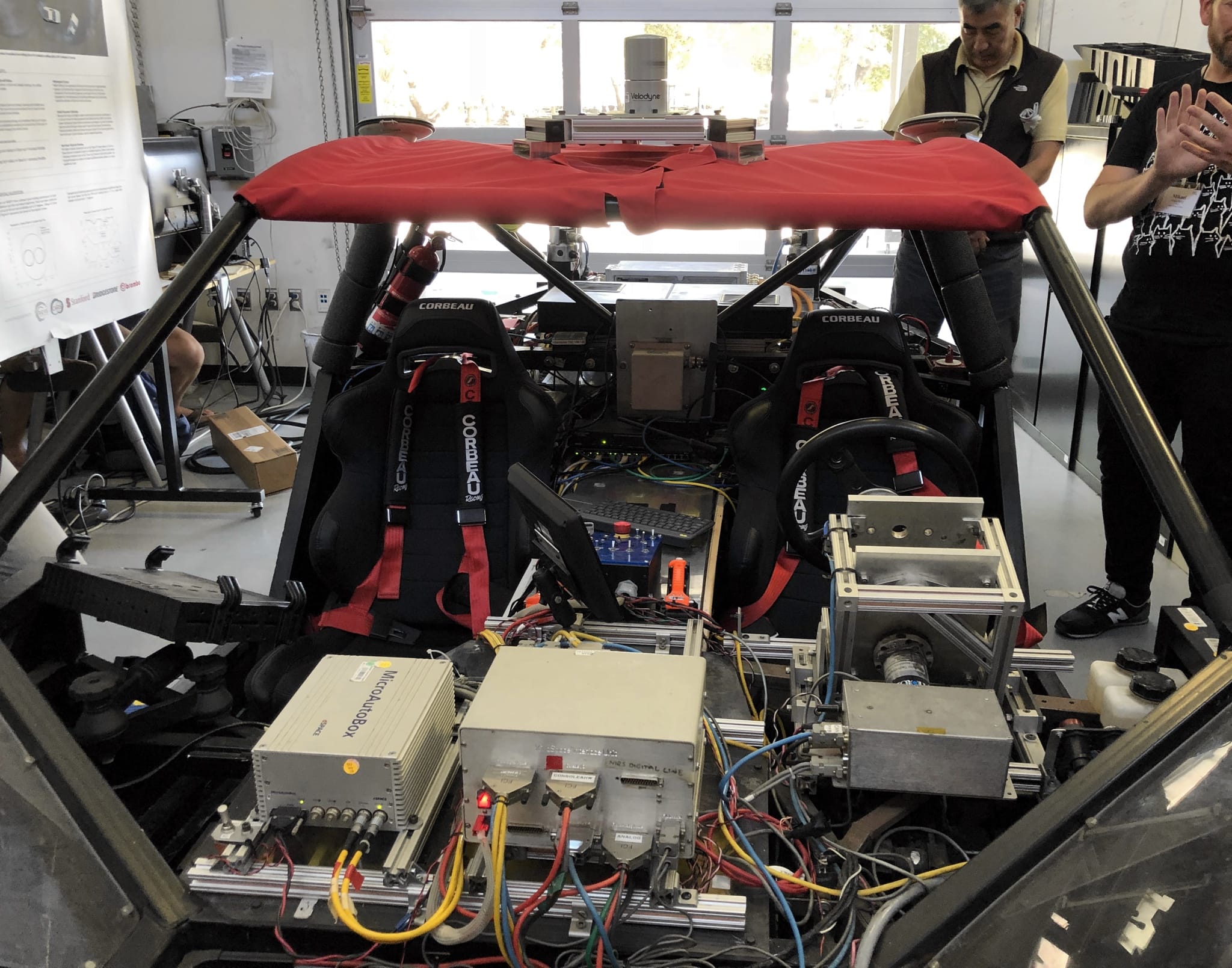 The video below provides an overview of the test bed in use, navigating a track that is complicated by unexpected obstacles.
Finally, I took a quick photo of the VAIL driving simulator, which is similar to what is used by Formula One teams, but in this scenario focused on driver/vehicle interactions. I took it for a spin around a simulated city, which felt surprisingly accurate, considering the vehicle itself was stationary.
In conclusion, I remain incredibly excited about the future of autonomous vehicles and am eager to see who will be the first to go beyond the "driver assisted" capabilities (e.g. Tesla Autopilot) found in vehicles today.
---