This article builds upon the following two articles, summarising my experience at Stanford University.
In my previous article, I shared an overview of the Curriculum, Facilities, Professors, Participants, and Graduates. This article will focus on my key learnings.
NOTE: It would be very difficult to summarise the entire program, as a result, I have attempted to target specific areas that I believe offer tangible, real-world value.
Data vs. Intelligence
I often hear vendors and analysts state "data is the new currency". However, data is only valuable when it enables insights and intelligence. By comparison, data is oil and insights are the petrol (gasoline).
As part of the session "Operational Excellence Through Flow Coordination", Hau Lee discussed three flows that are key to operational excellence, specifically: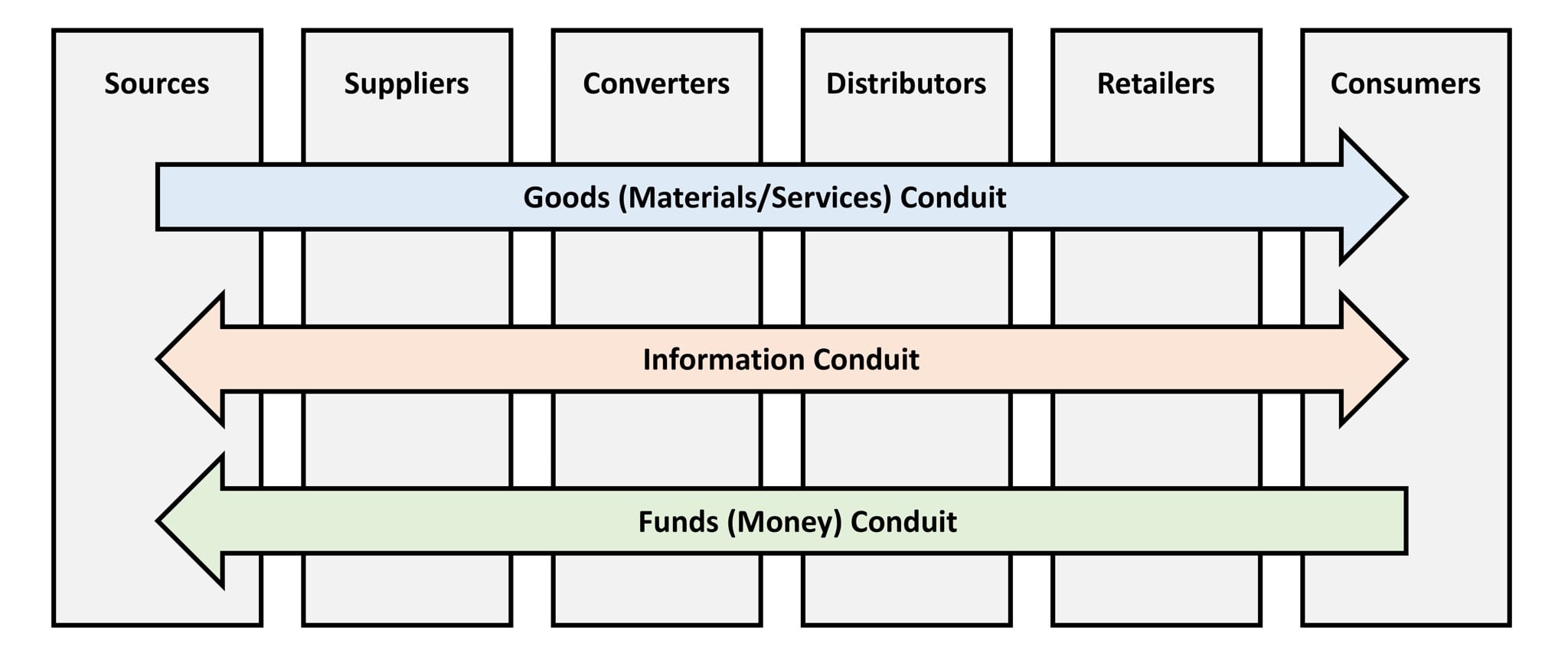 Re-engineering or redesigning these flows can lead to drastic improvements in operational excellence.
Hau Lee shared a number of interesting case studies, where companies have successfully leveraged or manipulated flows.
For example, 7-Eleven Japan is the number one seller of stockings in Japan.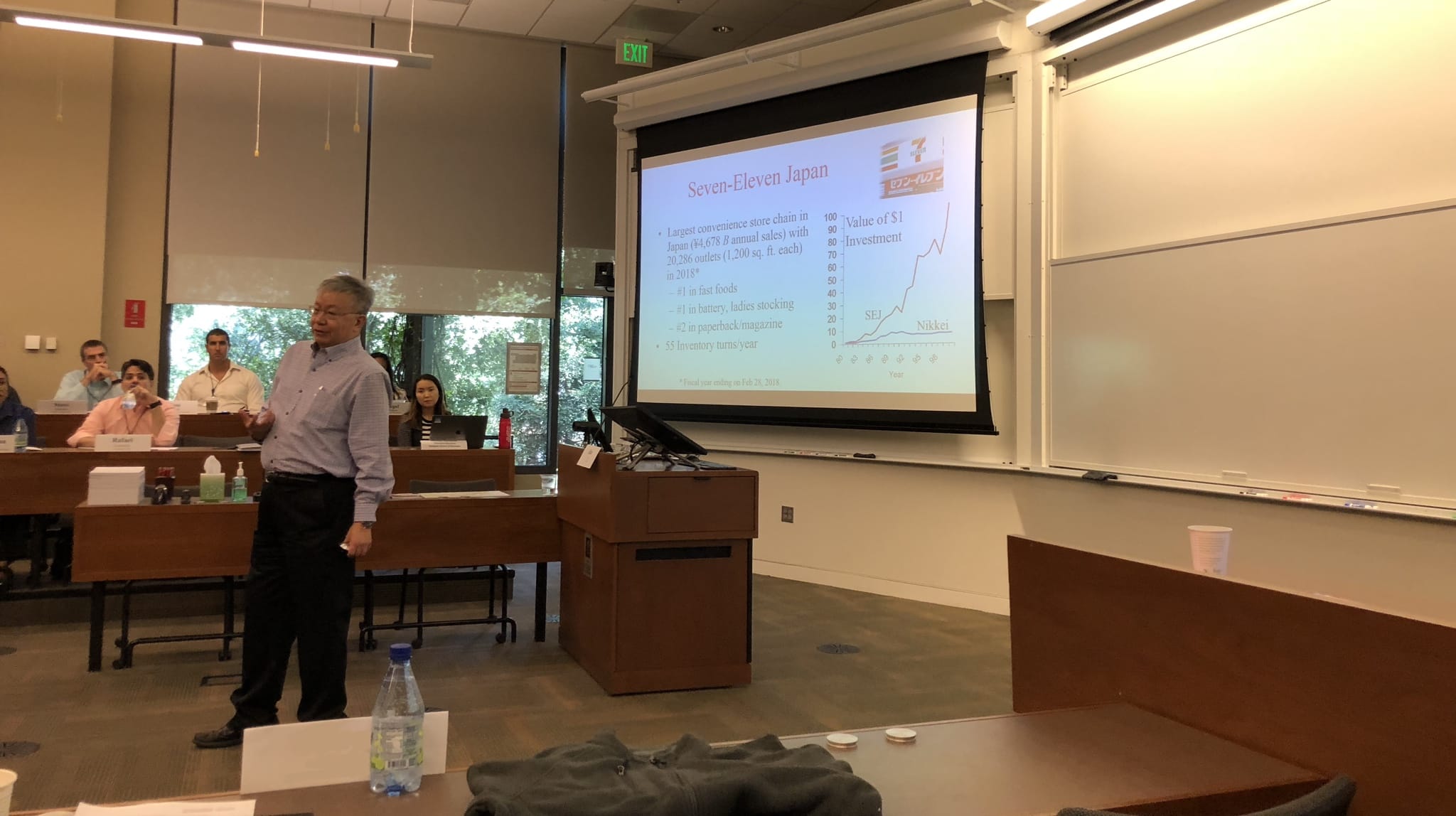 Based on this information, the commercial team recommended that 7-Eleven expand their range into cosmetics, placing them next to the stockings. Without any additional information, this recommendation feels appropriate, as it is easy to assume that the primary customer of stockings would be female and therefore interested in cosmetics.
However, the CEO of 7-Eleven asked for additional information to be collected from the consumer, prior to any business decision. Specifically, he asked to understand the gender, approximate age and time of purchase. This additional information exposed that the primary customer of stockings was actually middle-aged men, purchasing at two specific times in the evening. The times were important, as it highlighted that these purchases were happening during peak commuting hours.
In summary, stockings in Japan are predominantly purchased by middle-aged men on behalf of their wives, during their commute home from work. Therefore, expanding into cosmetics would likely be a bad business decision.
I like this example, as it highlights how information reviewed in isolation, without context, is useless. Only when additional information is collected, can an intelligent business decision be achieved.
Premortem
One of the most powerful concepts I took away from the program was something called a premortem.
A premortem is a thought experiment for teams, which can be accomplished in a single meeting. At the point in which a key decision is about to be made, a premortem forces the team to look ahead one year and assume the deliverable has catastrophically failed. The team must then uncover what contributed to the failure.
The concept of a premortem was invented by Gary Klein and (as outlined in the video below) is backed by Economics Nobel Laureate Daniel Kahneman.
The process to complete a premortem can be summarised into five points.
When: A premortem must be completed just prior to a final decision being made. The decision could relate to a product, project, company, service, etc. The timing for the premortem is very important, as to early could result in incomplete information and demotivation, while too late may impact the ability to mitigate concerns.

Who: A premortem must be holistic, including representation from multiple teams and different levels across the organisation, helping to ensure a comprehensive analysis is completed. It also critical that all core team members are included in the exercise.

Why: A premortem must start by assuming that one year has passed since the deliverable and it has resulted in failure. Although the process sounds very negative, it is actually very cathartic, allowing the team to express their concerns, rather than simply ignoring them or relying on hope.

How: To ensure the analysis is balanced, every member of the group must start by independently capturing the reasons that contributed to the failure (similar to brainstorming). Once complete, the group can discuss and look to consolidate and refine the output, including key factors such as the likelihood and significance of the impact.

Next Steps: Once the group has a consolidated list of concerns, the discussion must switch to mitigation. Leveraging the Pareto principle (for many events, roughly 80% of the effects come from 20% of the causes), can help streamline the process.
In conclusion, a premortem is powerful as it tackles the risk of failure proactively and at multiple levels. For example:
It increases the likelihood of success by proactively identifying and mitigating concerns.
The process is cathartic, allowing everyone to vocalise their fears.
Promotes holistic transparency and alignment, covering multiple stakeholders and levels.
Improves teamwork by overcoming adversity, essentially giving the team an early (hypothetical) win.
Over the week, the professors shared a number of interesting premortem success stories.
For example, an airline completed a premortem on the company itself, looking twenty years ahead. The results highlighted that business travel (their primary revenue stream) would see a significant decline over the twenty-year timeframe. As a result, the Airline made the strategic decision to evolve their vision, focusing on "high fidelity meetings", not specifically air travel.

Although subtle, this change is important, as it signifies to all stakeholders that the company will start to explore and invest in technologies outside of air travel, to support their long-term vision of delivering high fidelity meetings.
Design Thinking
As part of the program, we completed a bootcamp at the Hasso-Plattner Institute of Design (known as the d.school), which aims to build on methods from across the field of design to create learning experiences that help people unlock their creative potential.
The d.school is the leading university for teaching Design Thinking, which encourages organisations to focus on the people they are creating for and leads to human-centered products, services, and internal processes. A key resource is the Design Thinking Bootleg, which is a curated set of tools and methods to support Design Thinking.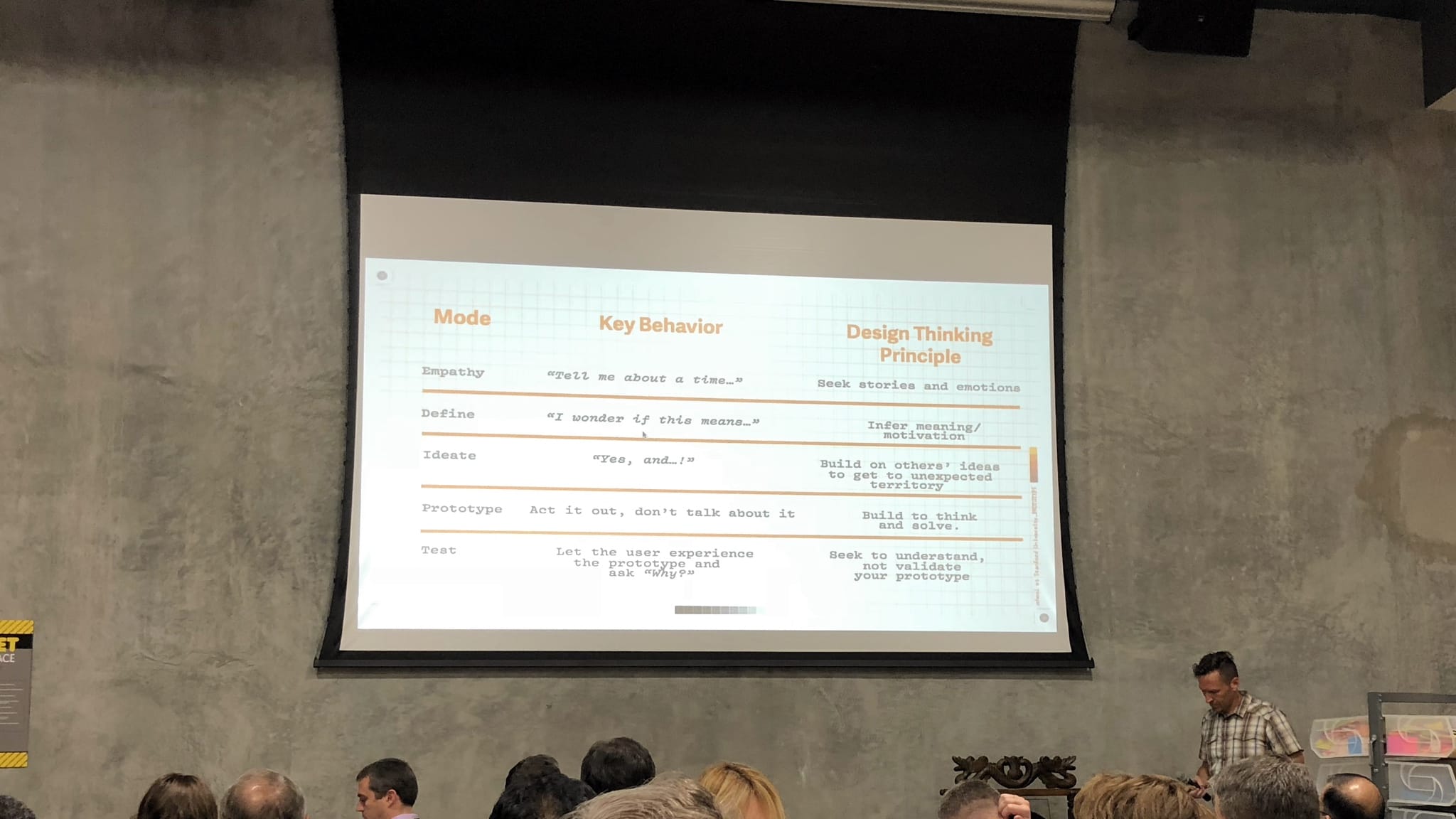 As outlined in the image above, Design Thinking can be summarised into five stages.
Empathise: Gain an empathic understanding of the problem you are trying to solve by immersing yourself in the environment.

Define: Analyse your observations and synthesise them in order to define the core problems that you have identified. You should seek to define the problem as a problem statement in a human-centred manner.

Ideate: Start to "think outside the box" to identify new solutions to the problem statement you have created. Proactively look for alternative ways of viewing the problem.

Prototype: Produce a number of inexpensive, scaled down versions of the product or specific features. Investigate the problem solutions generated in the previous stage.

Test: Rigorously test the complete product using the best solutions identified during the prototyping phase.
It is important to note that the five stages are not always sequential, they do not have to follow any specific order and they can often occur in parallel and be repeated iteratively.
During the bootcamp, we practiced the techniques outlined in Design Thinking, following a prescribed scope focused on a wallet. The image below is an example of my work during the "Prototype" phase.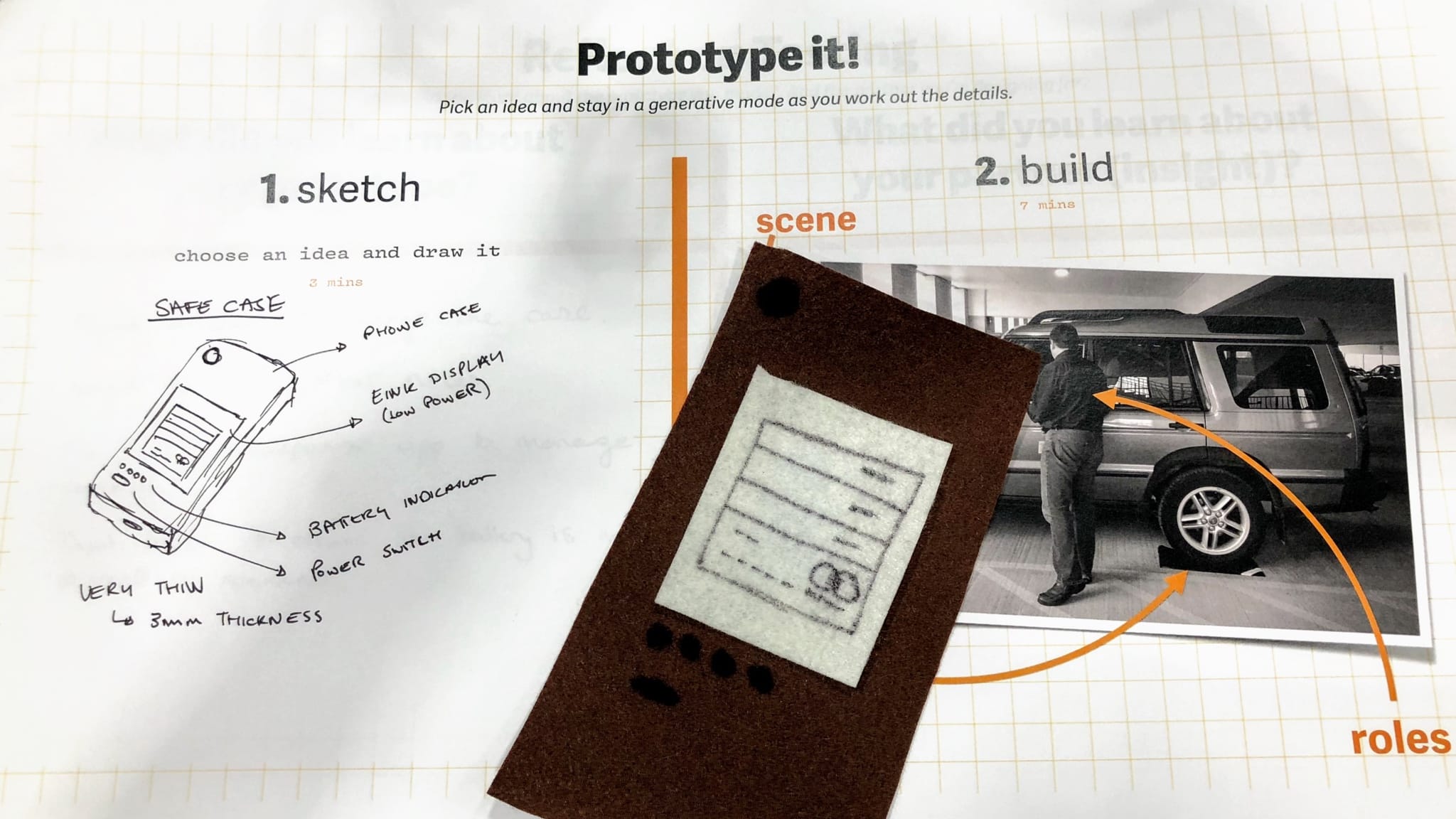 Finally, to demonstrate the potential impact of Design Thinking, the video below highlights how GE Healthcare embraced empathy to better understand how children experience an MRI scan.
In short, the negative, scary process of receiving an MRI scan (that often required sedation), was transformed into a positive, magical experience that promotes childlike wonder.
Emotional Brain
In the session "Decision Making: A Neuroscience Perspective" led by Baba Shiv, the group discussed how the rational brain is a slave to the emotional brain.
This is important to understand because when decisions are in inherently driven by emotion, if the emotion starts positive, the brain will rationalise the outcome regardless of the data points. With this in mind, it is possible to either manipulate outcomes or protect against emotional bias.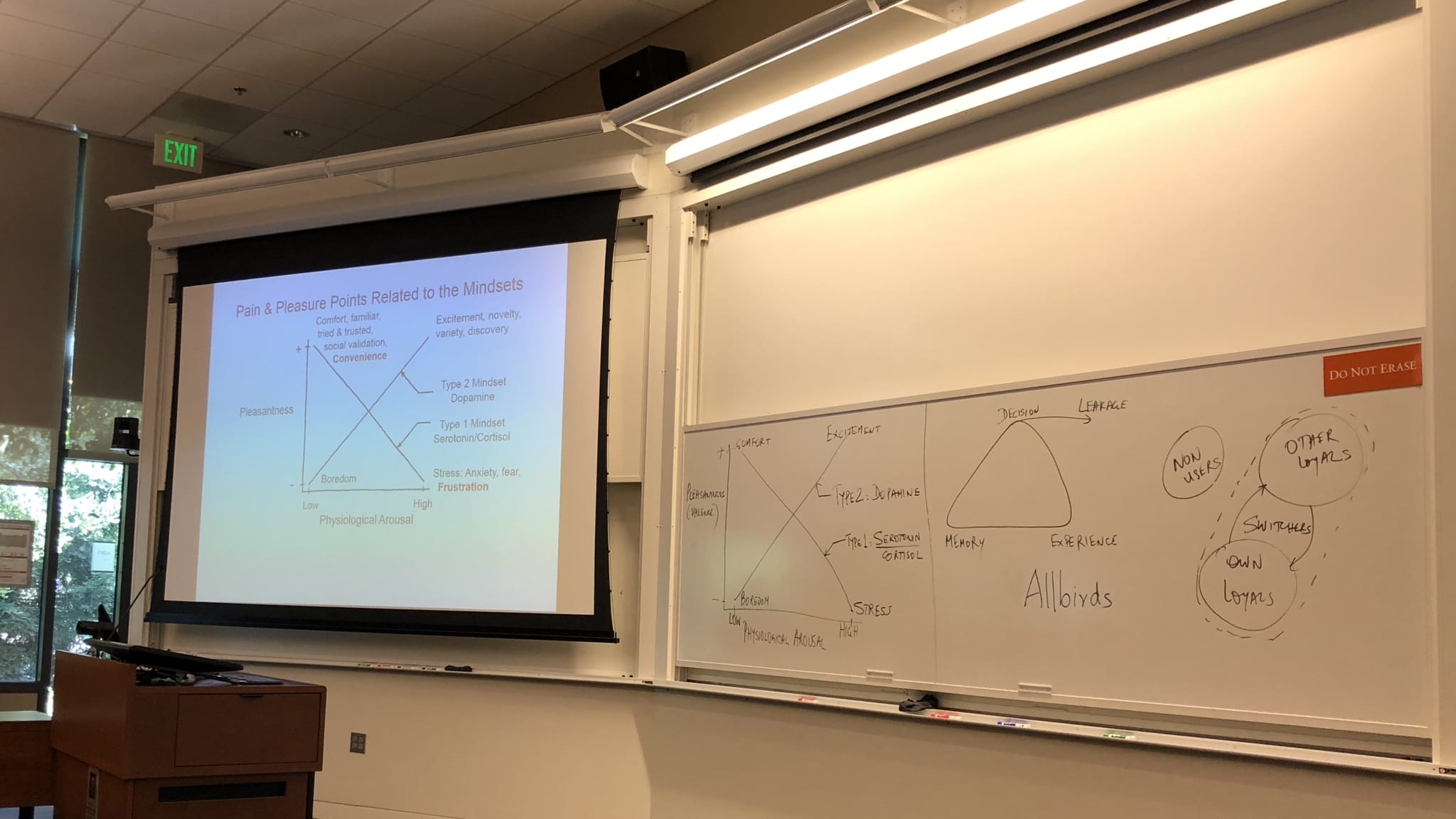 As outlined in the image above, the "X Framework" describes two types:
Type 1: Serotonin (Comforted) / Cortisol (Stressed)
Type 2: Low Dopamine (Bored) / High Dopamine (Excited)
Type 1 individuals are often the late adopters, very happy with the status quo, legacy systems, processes. Type 2 individuals are the early adopters, open to greater risk. It is also possible to be a hybrid, which includes individuals who are inherently excited about taking chances but need a nudge of reassurance.
It is important to note that context, not personality, determines the mindset (e.g. Type). For example, only when an individual has a stable level of comfort (Type 1), can they reach excitement (Type 2).
Apple understands the importance of the emotional brain. For example, at Apple Keynotes, they lead with "comfortable" information and customer stories, highlighting the success and stability of the company. This triggers comfort amongst the audience, which can then lead to excitement as they make new announcements. To ensure they also capture the "hybrid" individuals, they often close with reassurance, for example, a testimonial from a well respected individual such as Walt Mossberg.
In contrast, if Apple were to lead with the price of their products, they would likely trigger anxiety, resulting in a negative outcome.
Understanding the neuroscience behind decisions can enable better outcomes, recognising that at the individual or company-level, comfort is an important starting point.
Common Knowledge Effect
It is widely believed that bringing diverse people together will result in diverse (better) outcomes. In reality, laboratory studies have shown that information known to everyone prior to a discussion has a more powerful influence on decisions (compared to information that is not shared by everyone). This is known as the common knowledge effect and builds upon the human desire to "fit in".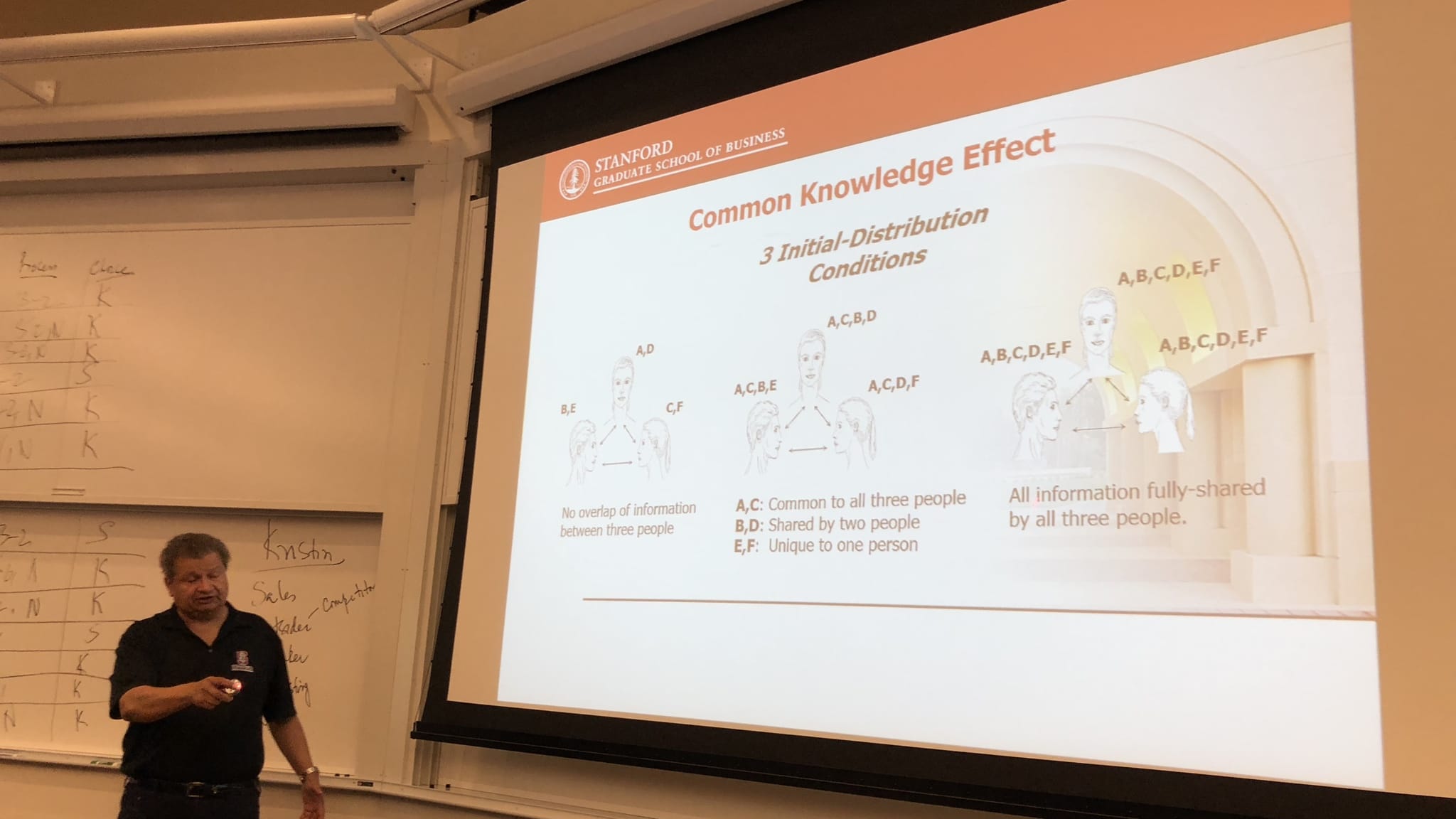 As highlighted in the image above, the diverse and/or individual thoughts are often lost or not openly represented.
To help combat the common knowledge effect, the following techniques should be considered.
Suspend initial judgment, do not complete open straw polls, etc.
Have everyone individually fill out a balance sheet (known facts and issues) prior to the meeting.
Focus on the problem to be solved, not a judgment.
Include a challenge team, someone who can play devil's advocate.
Techniques that have been proven not to help include larger teams and/or more time.
The common knowledge effect is one of the reasons why Jeff Bezos (Amazon CEO) requires employees to individually create a story that can be reviewed prior to a meeting (replacing traditional slides).
Personally, I can recall multiple occasions where the common knowledge effect has likely impacted the outcome of a decision. This is certainly something I will be monitoring in the future and looking to combat with the techniques outlined above.
Conclusion
Overall, The Innovative Leader program at Stanford University was incredibly thought-provoking. The quality of the content, professors, facilities and peer group was world class and I relished the opportunity to learn and collaborate in this environment.
My goal now is to take this learning and put it into practice, starting with the areas I have outlined in this article.
---