Last week, I completed a short residency at Stanford University as part of my executive education.
As highlighted in my previous article, I have been participating in the The Innovative Leader program at Stanford University Graduate School of Business.
The program targets executives who are in full-time employment, therefore, includes an intensive week on campus to connect, learn and collaborate.
Over two articles, I will attempt to summarise my experience, providing an insight into the program itself, the facilities and my learning. This first article will focus on the Curriculum, Facilities, Professors, Participants, and Graduates.
Curriculum
Outlined below is an example of the curriculum schedule.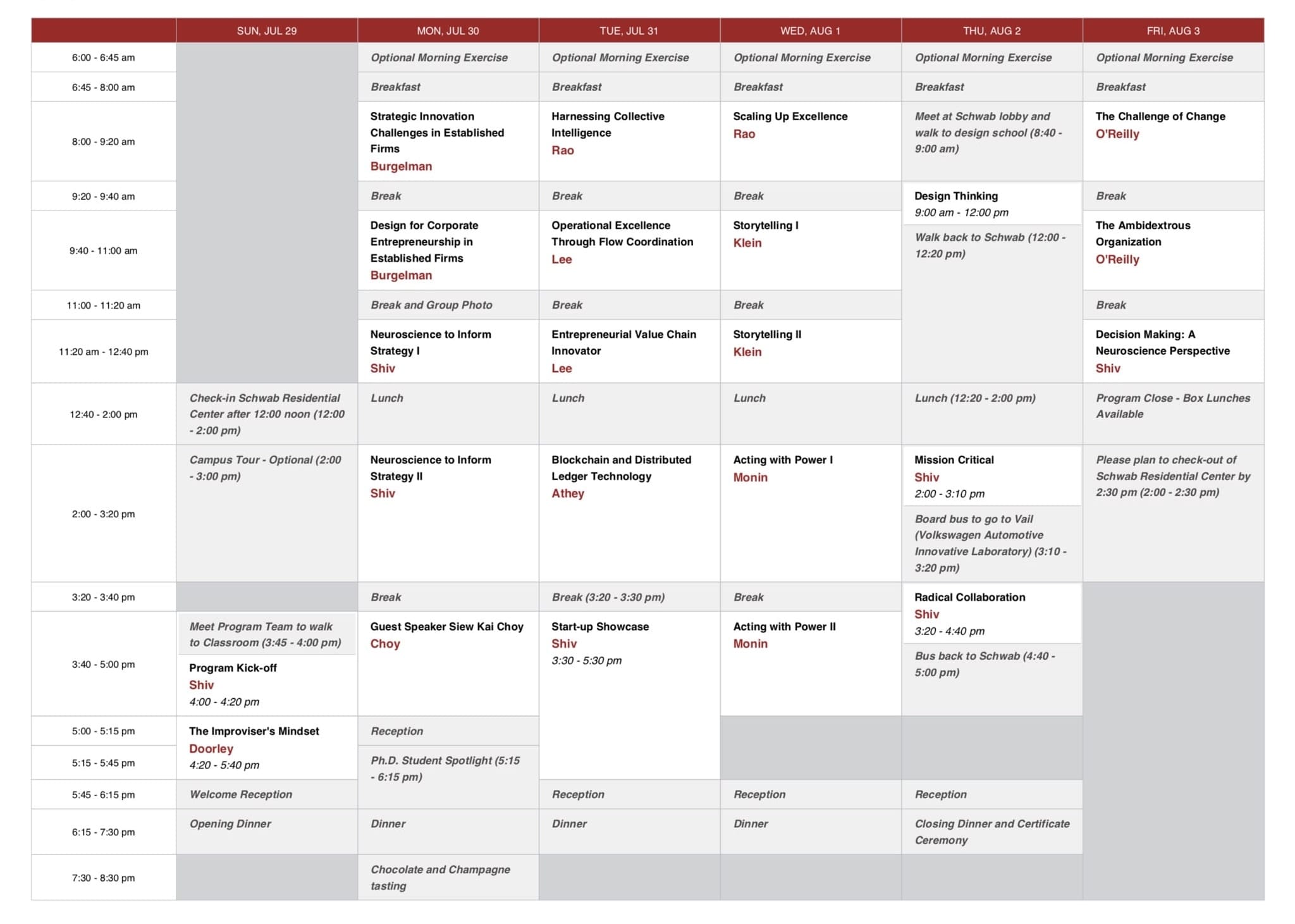 As you can see, each day was fairly intense, with a combination of lectures, collaboration, assignments, and external engagement.
The program also included a comprehensive reading list (outlined below), with many of the books being written by the lecturers. Specific curriculum sessions build upon use cases and/or themes outlined in the reading list.
Some of these books are very well known, specifically "The Lean Startup", "Thinking Fast and Slow", etc. However, having personally helped to launch an emerging technologies group with my company, I found the book "Strategic Management of Technology and Innovation" very interesting, especially the examples outlined in the chapter "Managing Internal Corporate Venturing Cycles".
Facilities
Stanford University is a private research university, currently positioned second in the world rankings. As a result, the facilities are incredible!
The campus itself is very large, as highlighted by the map below.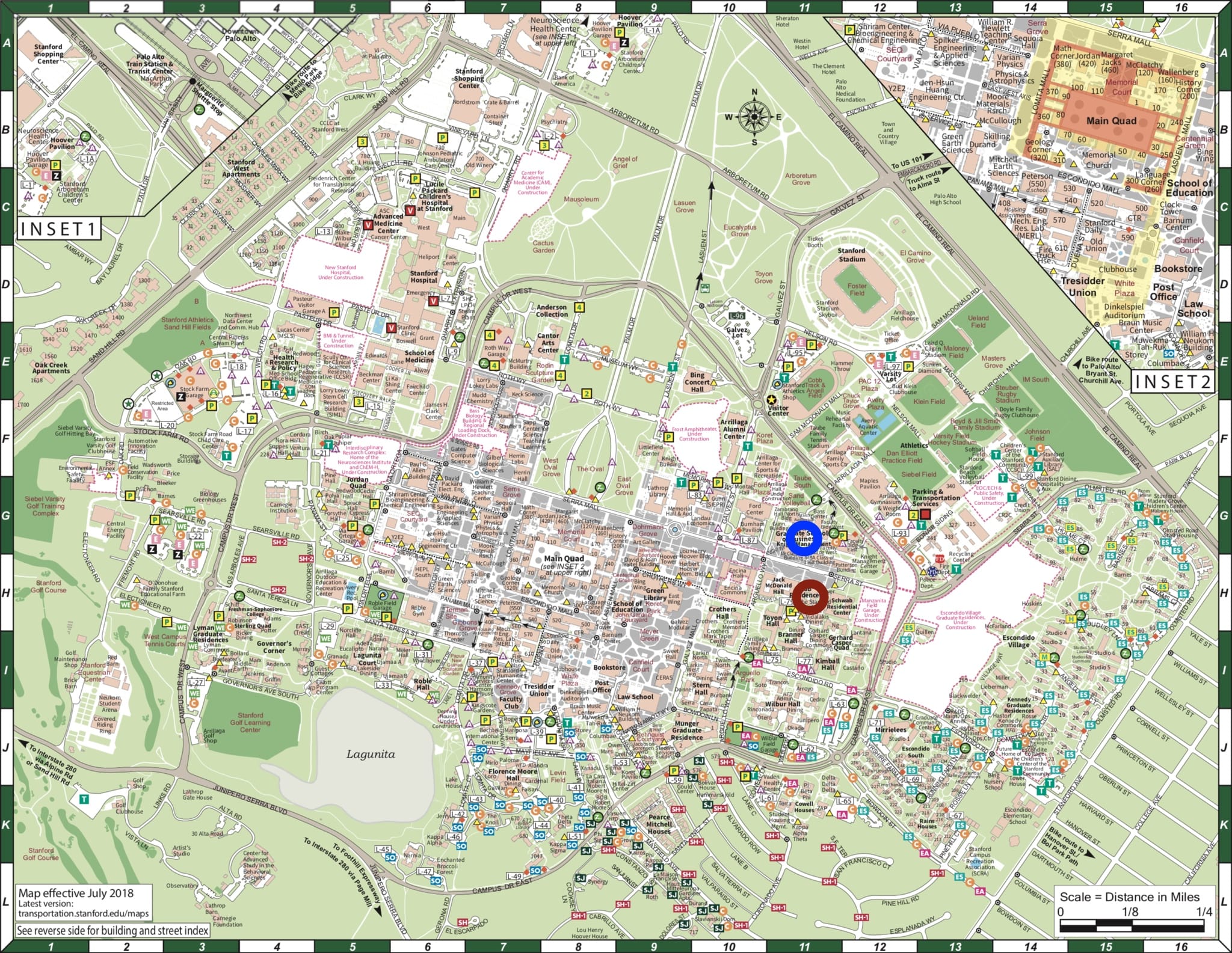 The majority of my time was spent at the Graduate School of Business, Knight Management Center (blue circle on the map).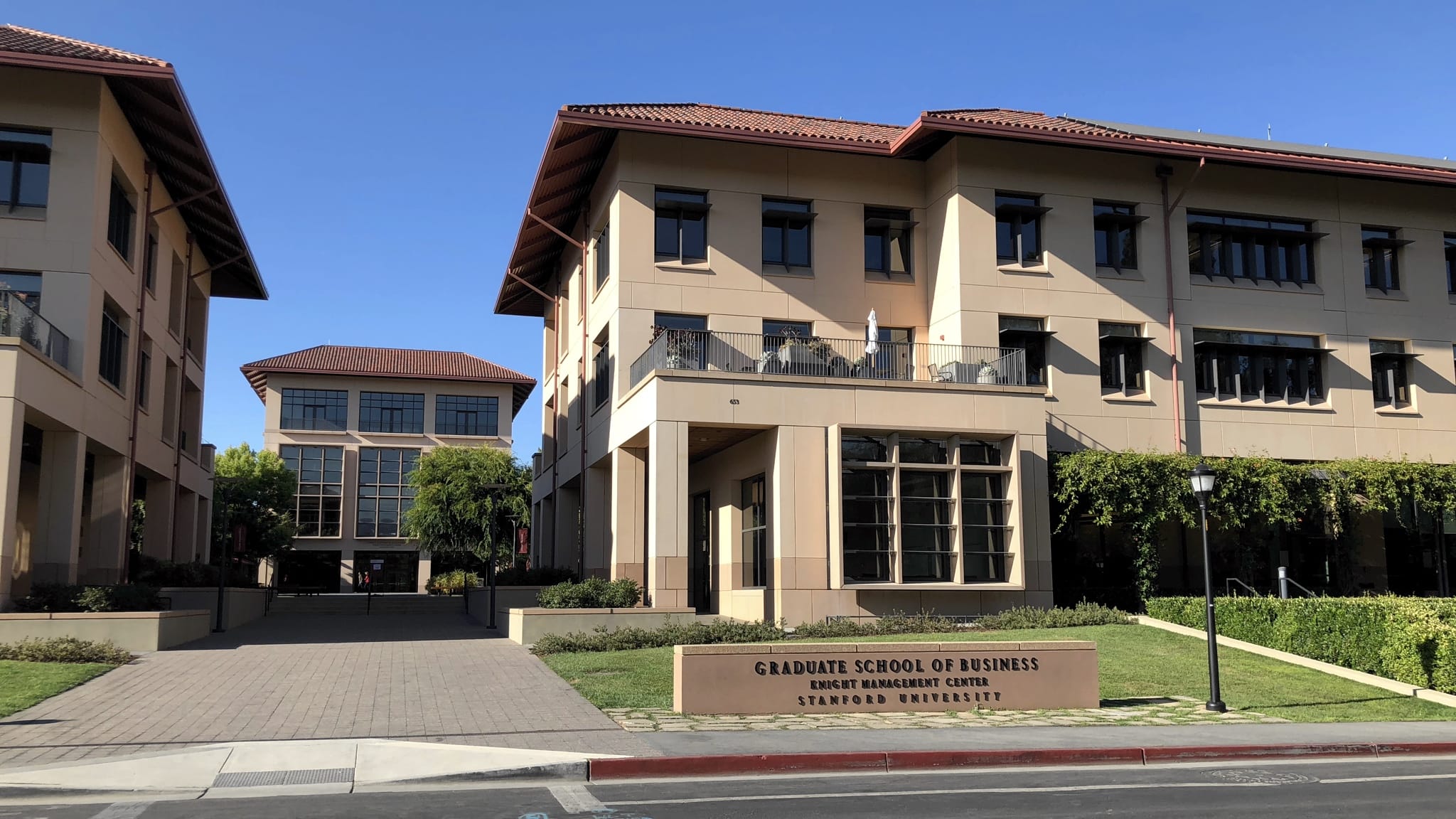 The Knight Management Center is named after Philip Knight (co-founder of Nike), who earned his MBA at the school in 1962. It includes eight buildings and over one hundred classrooms, supporting a range of different learning styles (lecture theatres, flexible learning spaces, etc.)
The campus feels very "California", embracing outdoor space, collaborative areas and art to inspire creative thinking. The business school's slogan, "Change Lives. Change Organisations. Change the World." is also prominently displayed throughout the campus.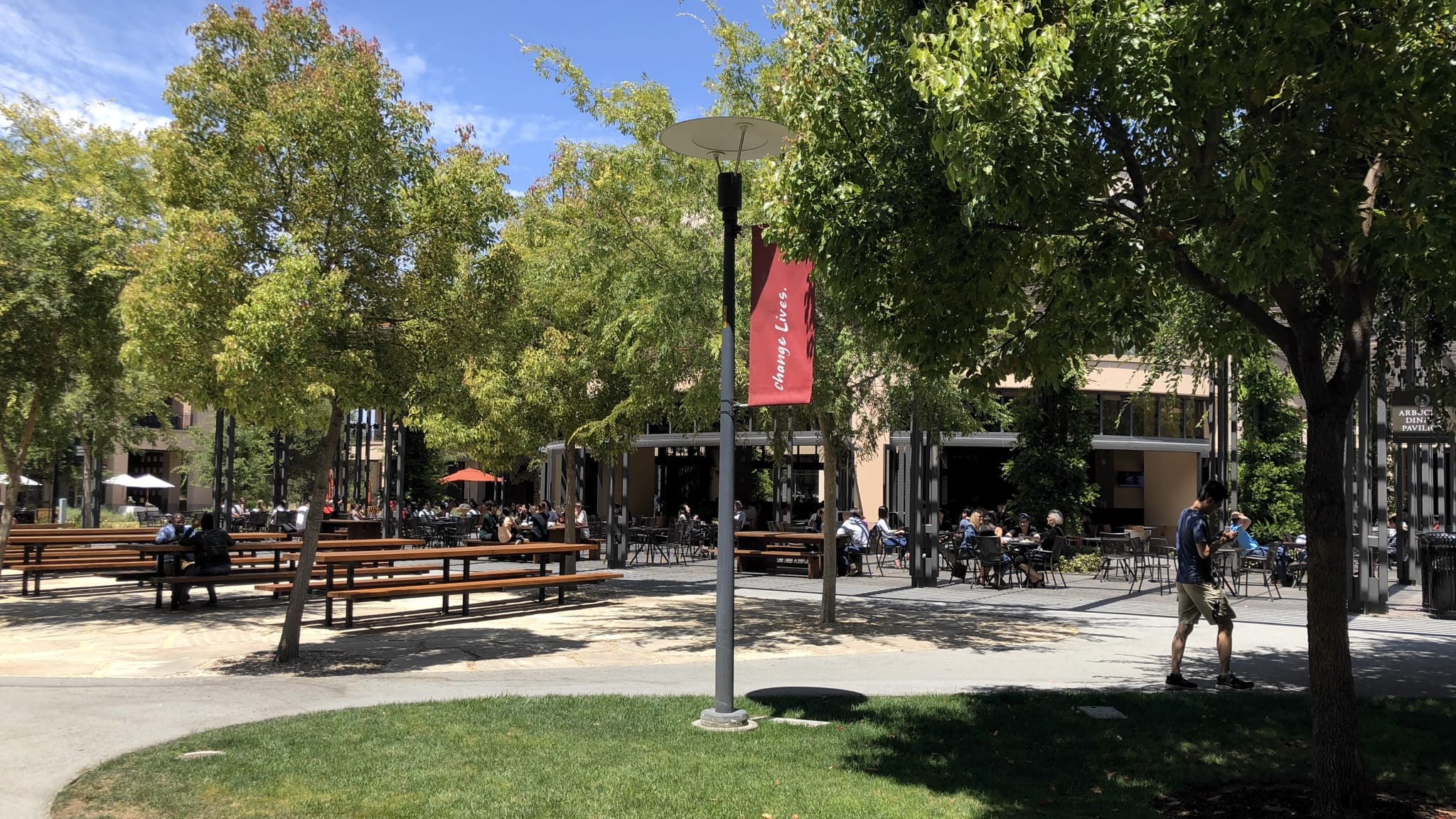 I stayed in the Schwab Residential Center (red circle on the previous map), which is located across the street from the Knight Management Center and near the athletic facilities.
The Schwab Residential Center was rated first by the Financial Times for executive education food and accommodation. Personally, I would describe the accommodation as a cross between university halls and a hotel, meaning it was fairly basic. However, I can confirm that the staff and food were both excellent!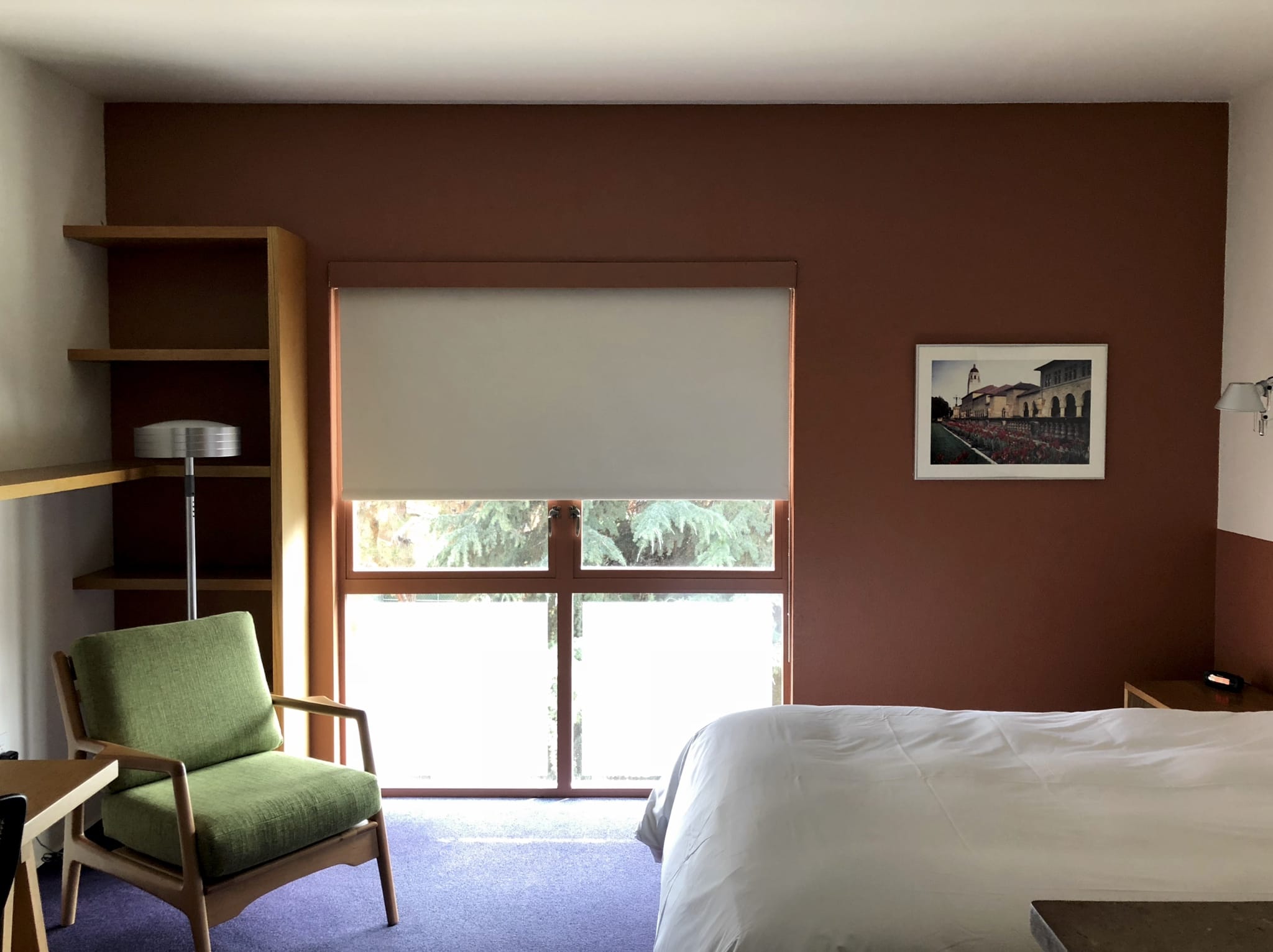 Due to the intensity of the week, I would highly recommend staying on campus, allowing for an immersive experience and providing the opportunity to engage in the extra-curricular activities, such as boot camps, campus tours, networking events, etc.
Professors
The Stanford faculty were world class, including accomplished business leaders, authors, and future Nobel laureates. The list of professors and their profiles can be found below.
Alongside the Stanford faculty, there were a number of guest speakers from start-ups, government agencies, venture capitalists and innovation incubators (e.g. Volkswagen Automotive Innovative Laboratory).
All of the Stanford faculty were excellent, however, I was specifically impressed by Baba Shiv (Program Director), Hayagreeva (Huggy) Rao, Hau Lee and Charles O'Reilly. Their expertise, experience and presentation style was very engaging, with thought-provoking topics and tangible outcomes.
Participants
In 2018, there were a total 64 executives completing the program, down-selected from 165 viable submissions.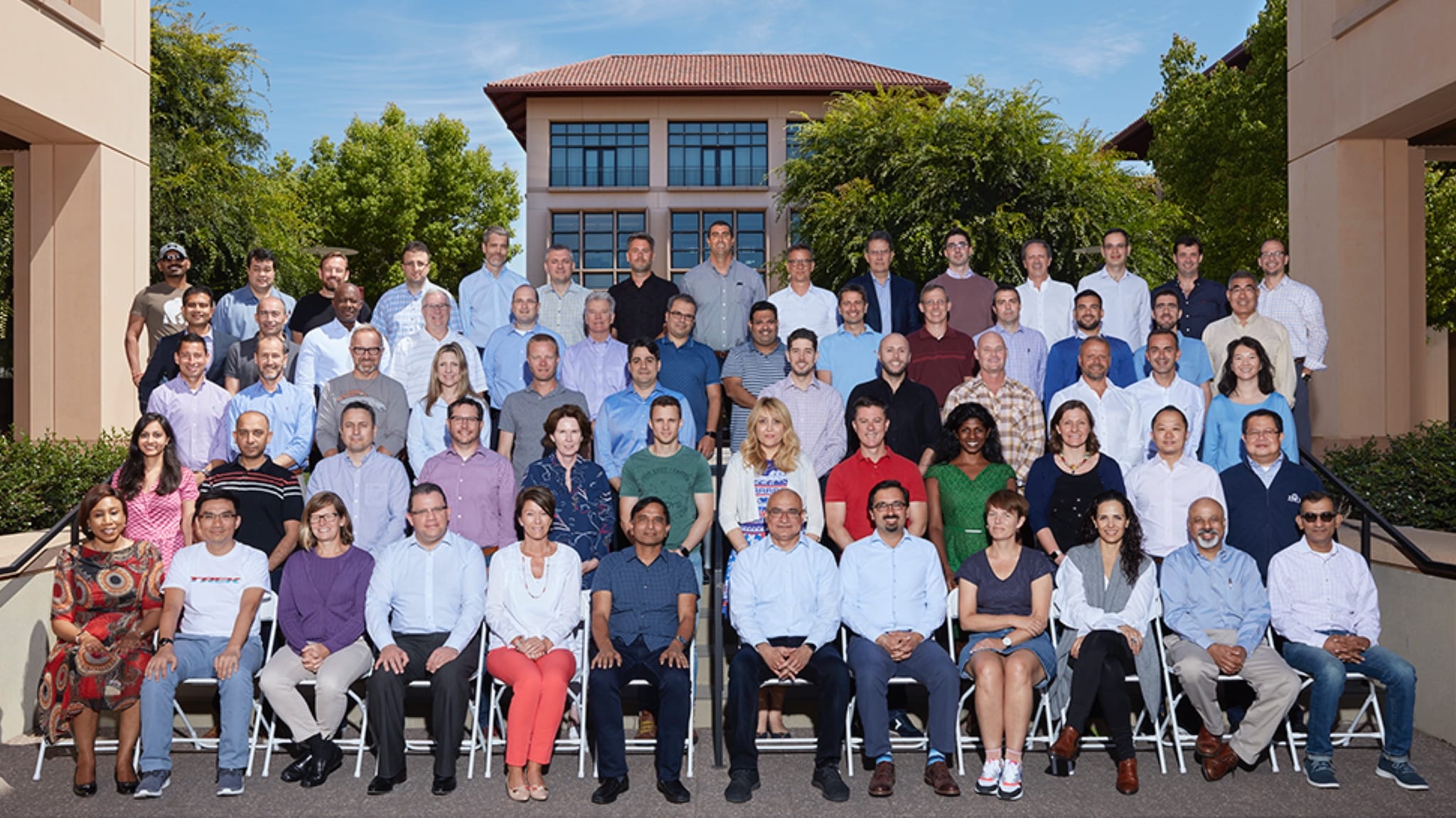 The program was very diverse, with global representation (US, Germany, China, Australia) from enterprise companies (Google, Microsoft, Amazon), start-ups, government agencies and the military. For example, during lunch on the first day, I sat between a US Navy SEAL and a Lawyer, demonstrating that technology disruption can impact any industry.
As is often the case, one of the best parts of the program was the peer collaboration, allowing the group to compare stories, brainstorm ideas and discuss common barriers. My only regret would be the limited time available to engage with the peer community, which due to the intense schedule, was usually limited to lunch and dinner.
Graduates
During the week at Stanford, we also had the opportunity to meet with current Stanford graduates. Unsurprisingly, the quality of the research being completed was very impressive.
Outlined below are nine research topics that were presented to the group.
Ermelinda Porpiglia: High-resolution lineage mapping of myogenesis in vivo by single-cell mass cytometry.

HoJoon Lee: Analysis of cancer genomes for personalised immunotherapy in clinical phase 1 trail.

Sean Sketch: Simulating the impact of sensorimotor deficits on reaching performance.

Veronica Lin: Affordances and Challenges of Project Bloks.

Chuanxun Su: Construction of crystal structure prototype database.

Nasreddine El Dehaibi: Semantic classification for identifying sustainable content from Amazon product reviews.

Amr Shaltout: Spatiotemporal laser bean steering using frequency-arrayed optics in silicon metasurfaces.

Vivek Sunkari: Innovative formulations for prevention of chronic foot ulcers in diabetic patients.

Peng Si: Contrast-enhanced optical coherence tomography of tumour microvasculatures in vivo.
With my background in healthcare, I was specifically impressed with the work being completed by HoJoon Lee and Peng Si.
HoJoon Lee highlights the fact that certain somatic mutations in cancer genomes result in amino acid alterations. These mutations are unique to the individual patient, highlighting the need for personalised approaches to explore the interactions between T cell and mutation-derived tumour neoantigens. The research explored the advancements in immunotherapy and Next Generation Sequencing (NGS) technologies to enable precision cancer medicines.
Amr Shaltout is exploring the use of Optical Coherence Tomography Angiography (OCTA) to produce a three-dimensional image of human tissue by detecting the dynamic scattering produced by flowing red blood cells (RBCs). Due to the micrometer spatial resolution and millimetre tissue penetration depth, this approach could lead to a better understanding of tumour microenvironment, as well as improved monitoring of tumour progression and therapeutic response.
As you can probably tell from the topics, the ambition of the research happening at Stanford was very high. All of the research topics presented were very innovative, however, due to their specialist focus and complexity, I would challenge that additional time should be spent to ensure the premise and value proposition can be easily consumed (helping to secure future funding, etc.)
Conclusion
Hopefully, this first article has provided a good overview of Curriculum, Facilities, Professors, Participants, and Graduates. Overall, I was incredibly impressed with my Stanford University experience and feel fortunate to have had the opportunity to work alongside some of the worlds leading talent.
The next article will focus on my learnings.
---