I recently upgraded my primary Windows PC to Intel's latest Skylake architecture.
The full specification of my new setup can be found below:
Asus Maximus VIII Hero Alpha (Intel Z170)
Intel Core i7-6700K 4.0GHz @ 4.6GHz
Noctua NH-D15 CPU Cooler
Corsair Vengeance LPX 32GB DDR4 PC4-24000C15 (15-17-17-35)
Gigabyte GeForce GTX 980 4GB @ 1350MHz / 8000MHz
Samsung 950 Pro 512GB M.2 PCI-e NVMe SSD
EVGA SuperNova P2 1000W '80 Plus Platinum' PSU
Phanteks Enthoo Evolv ATX Mid Tower Case
As part of the build, I overclocked the CPU (all cores) to 4.6GHz. Thankfully, overclocking the Skylake architecture is relatively easy, assuming you have a "K" processor (unlocked multiplier), adequate cooling and a stable power supply.
Highlighted below are a few screenshots of my UEFI configuration, specifically focused on the CPU overclocking settings.
The majority of the overclocking settings can be found within the "Extreme Tweaker" section. As you can see from the screenshot, the "CPU Core Ratio" is fixed to "46" per core. With a "BCLK Frequency" of 100, this results in a target overclock of 4.6GHz (46x100). To achieve a stable 24x7 overclock, I manually set the "CPU Core/Cache Voltage" to "1.360v".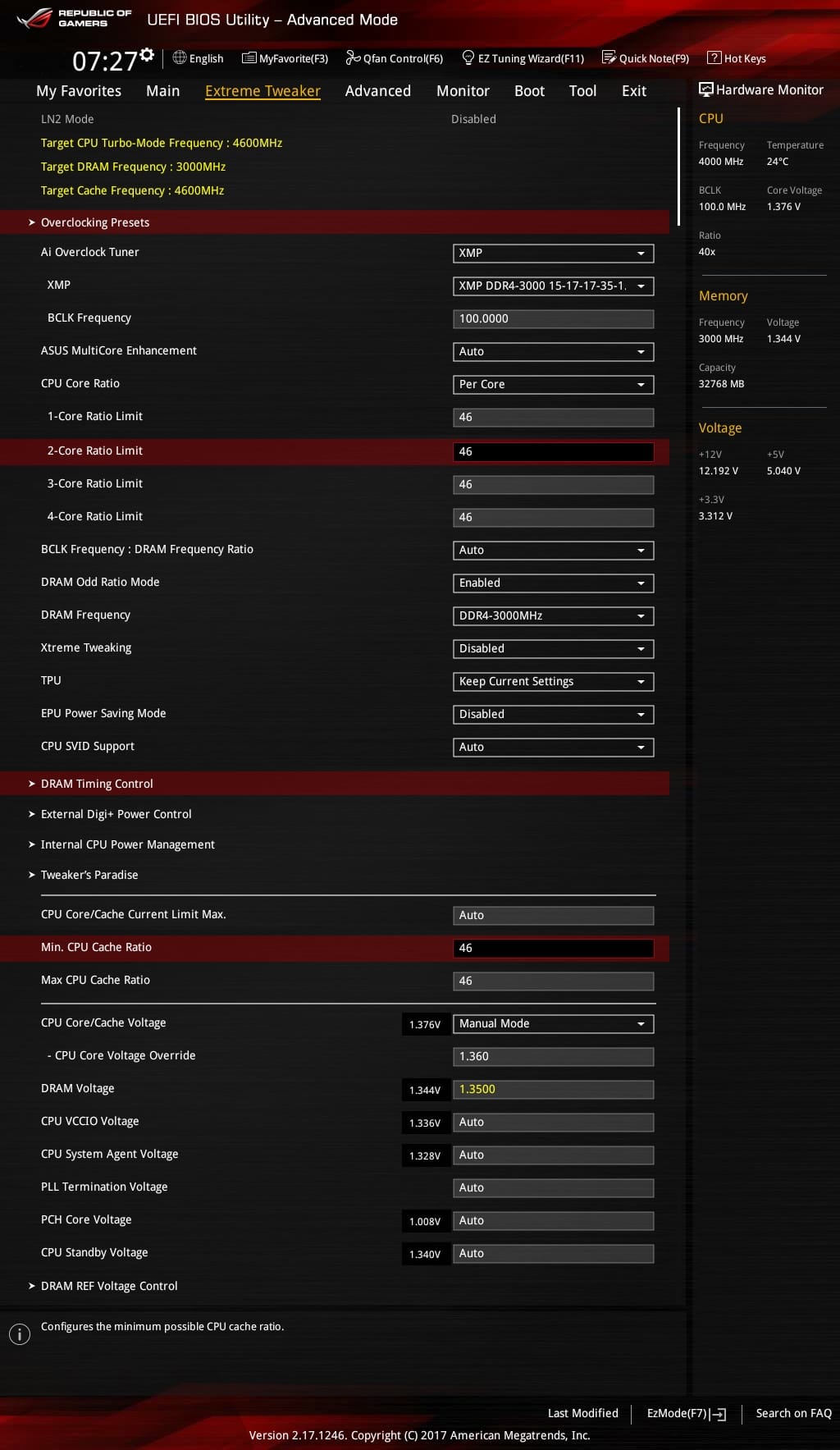 It is also worth reviewing the configuration under the "Extreme Tweaker > Internal CPU Power Management". Historically, I would have disabled all "SpeedStep" and "Turbo" features, however, this is no longer a requirement (does not impact the 24x7 overclock).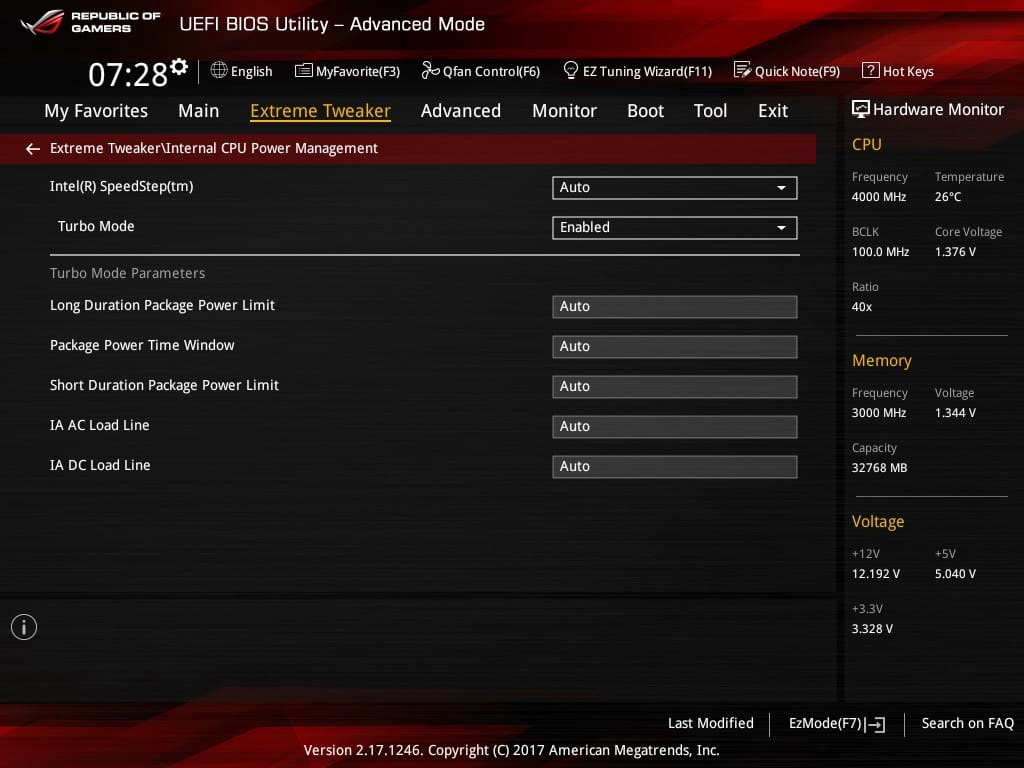 Finally, under the "Advanced" section, I enable "Hyper-Threading".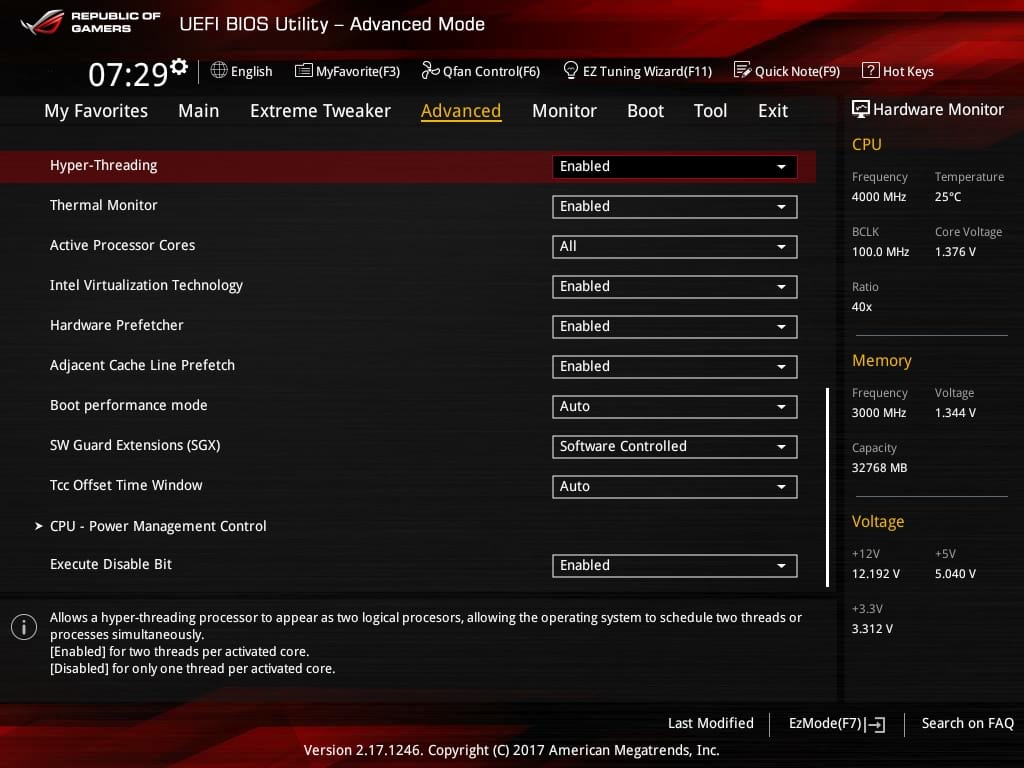 In short, overclocking Skylake is very simple! It is obviously possible to tweak additional settings to further improve performance, however, this is definitely a case of diminishing returns (without resorting to extreme cooling, etc.)
If you would like to explore all of the overclocking settings, I would recommend reviewing the "Skylake Overclocking Guide" provided by overlock.net.
---