Knowing my love for all things technology, my wife recently purchased me a CircuitMess Nibble for my birthday.
The Nibble is a small, retro gaming console that must be physically built and programmed (C++ and CircuitBlocks).
As highlighted by the articles below, my wife knows I enjoy completing STEM activities with my son (my daughter is still a little young), therefore the Nibble was a great gift!
The embedded video below highlights the Nibble in action.
The CircuitMess Nibble is very well packaged. However, the box only includes an EU charger. Therefore, if purchased for the UK market, CircuitMess provide a separate adapter, which is free but not included in the box.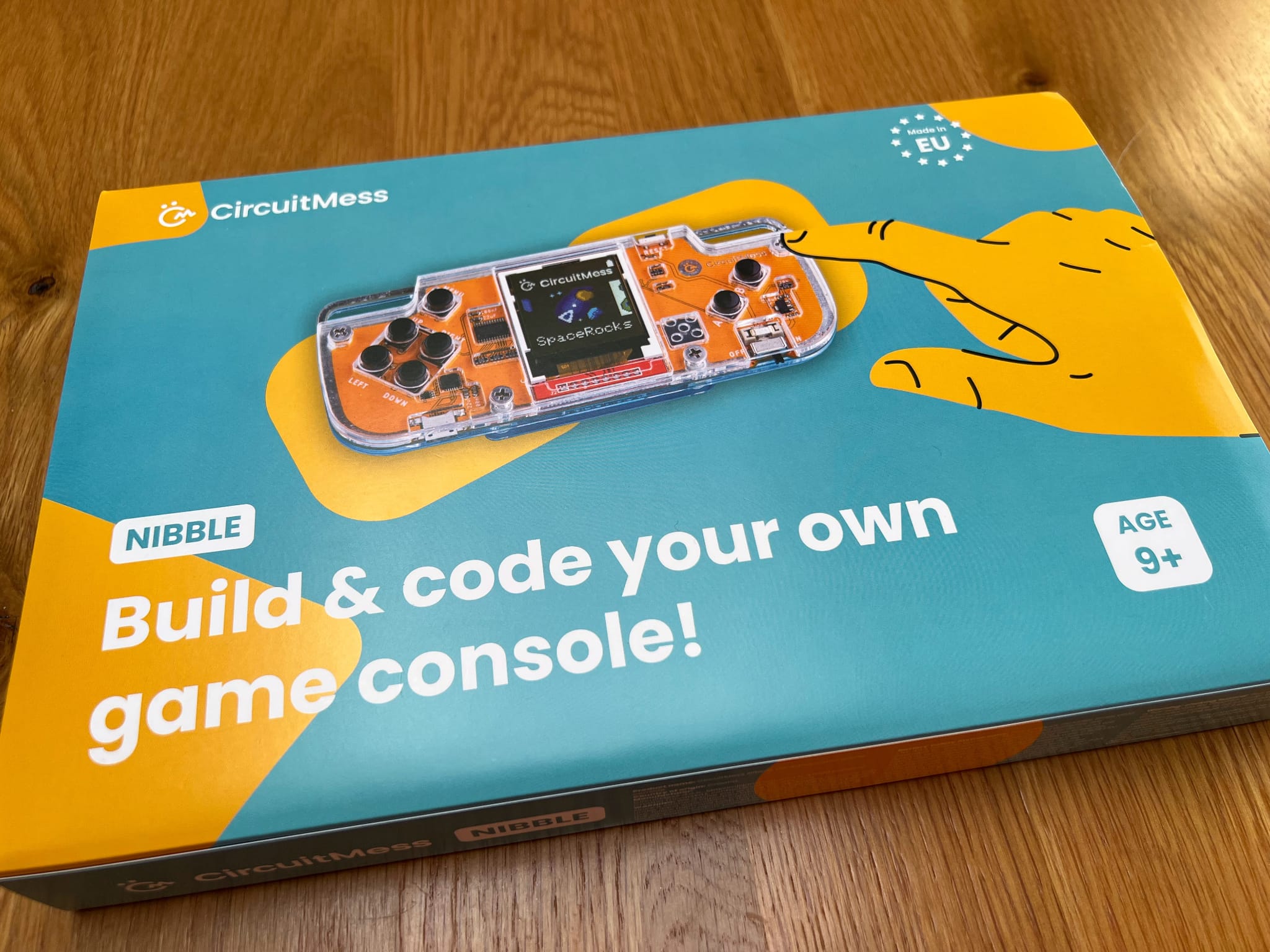 Inside the box, all components are neatly packaged, including the required AAA batteries for the gaming console, solder and soldering iron safety stand.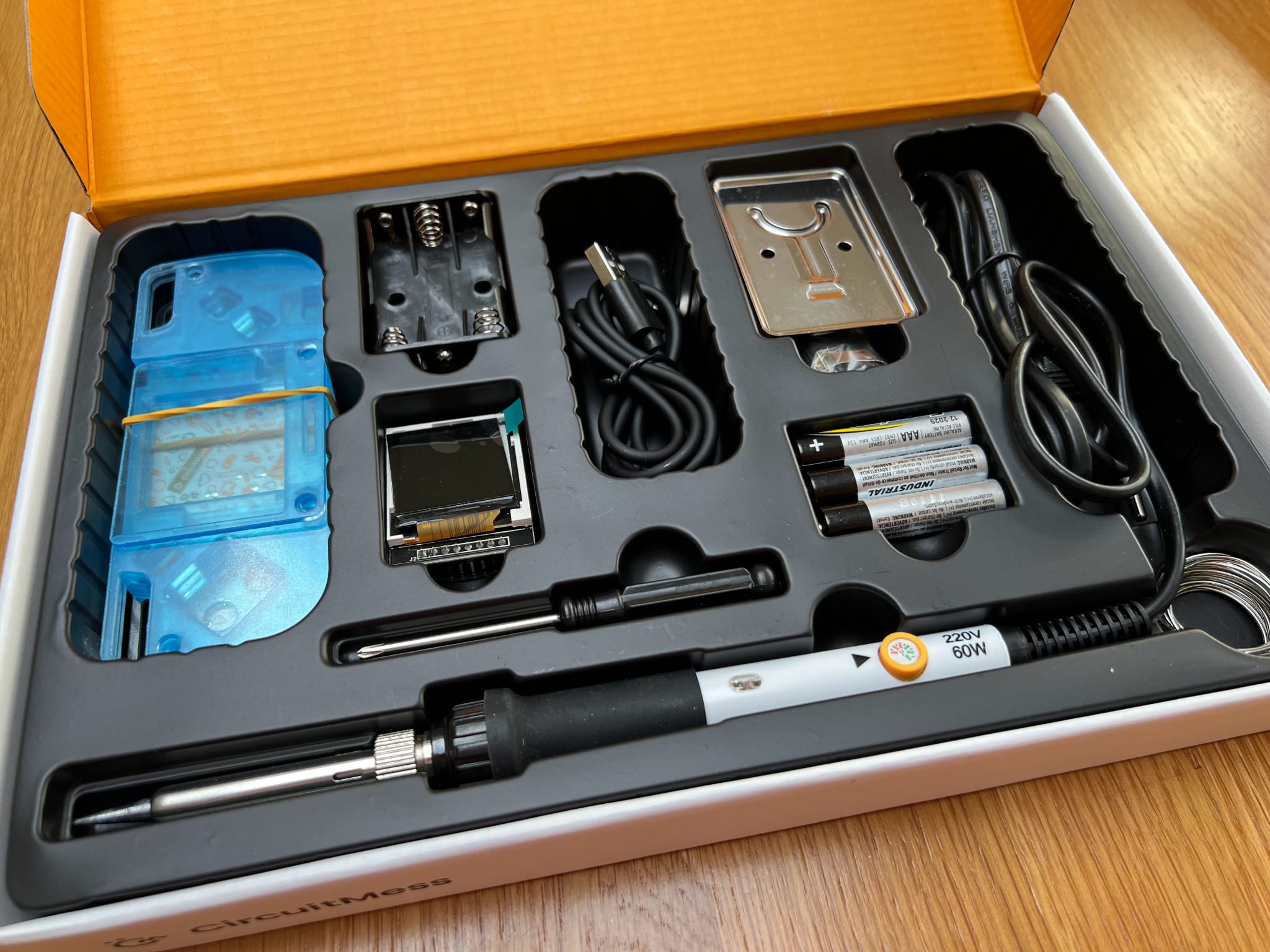 The instructions are also excellent, with step-by-step instructions, supported by large, clear fonts and a colourful, inviting theme.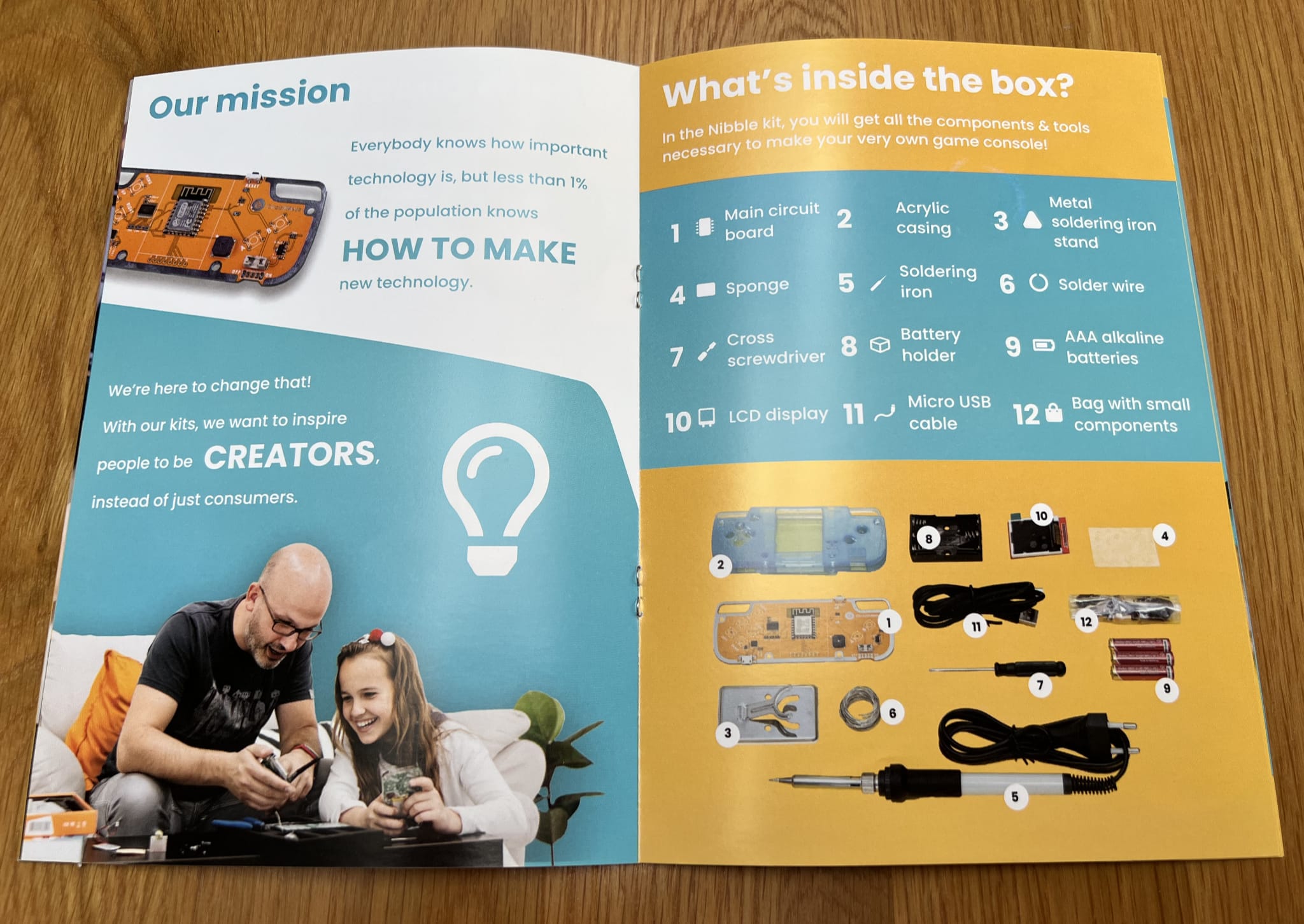 The build instructions are also available online, at circuitmess.com/build.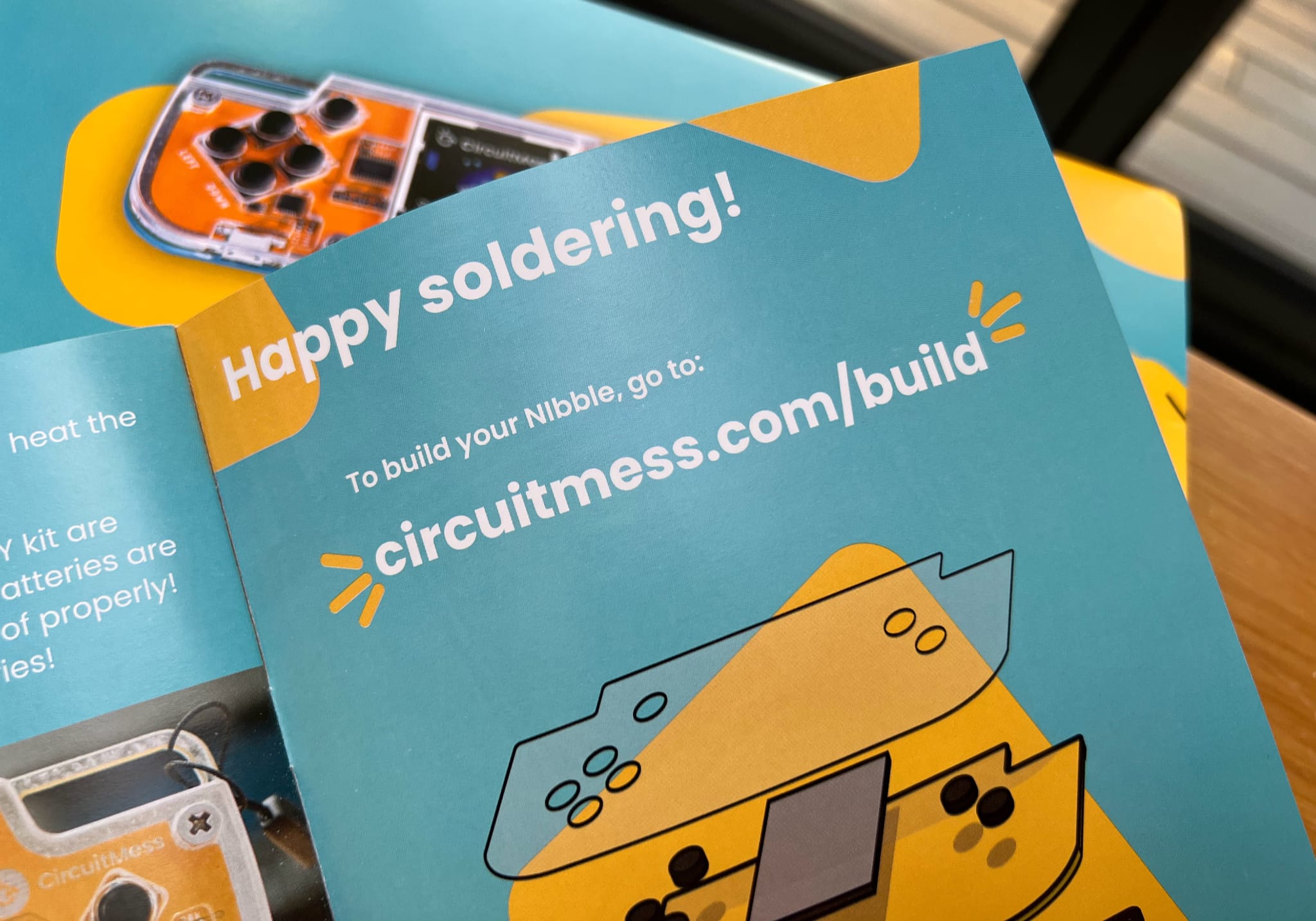 My son (seven years old) has never soldered before. Thankfully, CircuitMess provide details instructions, including a video tutorial featuring Collin Cunningham.
Some of the components are quite small and require force to install. Therefore, adult support throughout the build is advisable.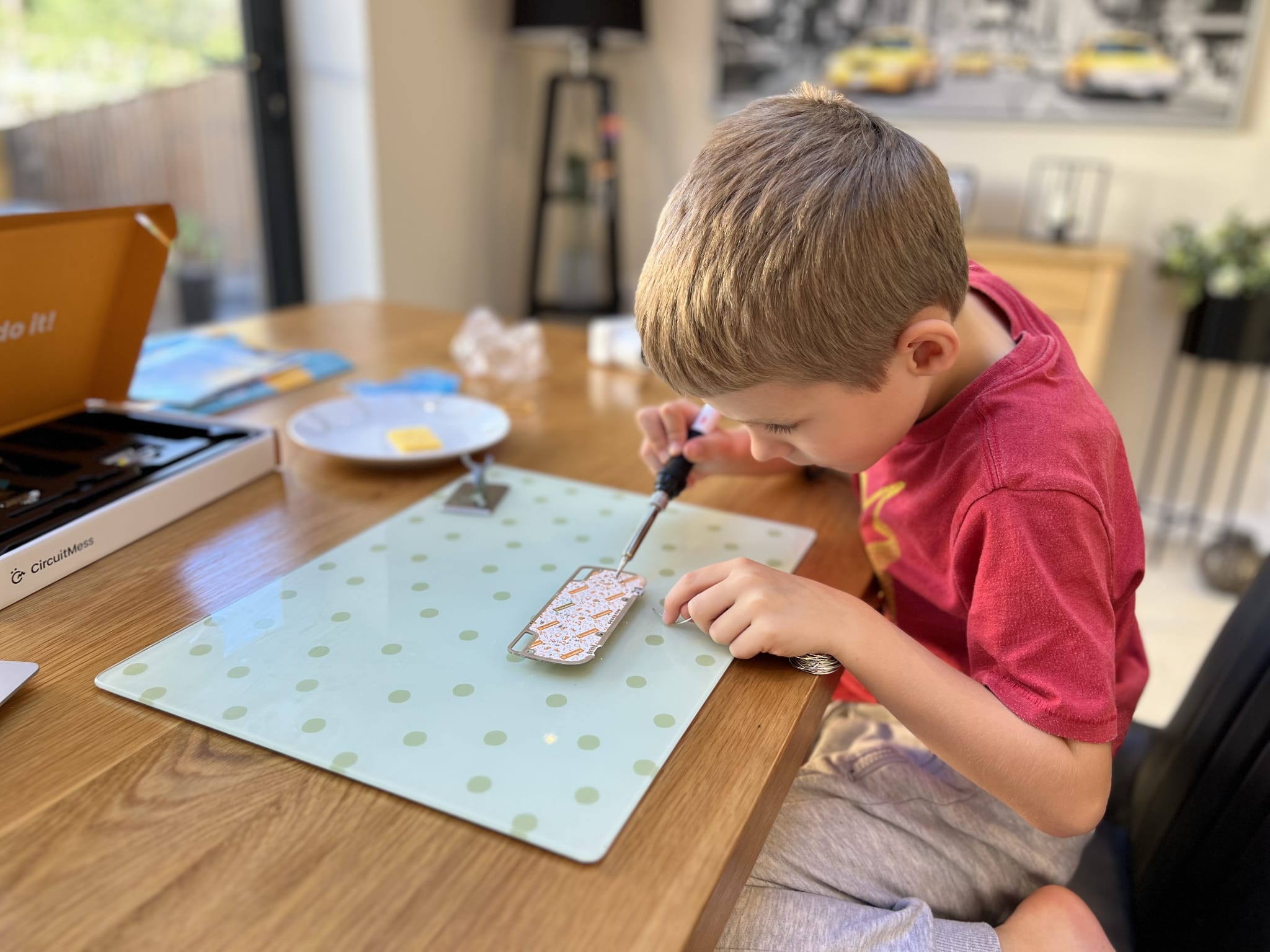 The risk of breaking the device is low, except for the screen, which includes eight narrowly spaced pins. As the LCD is also fragile, I would recommend helping any children with this part.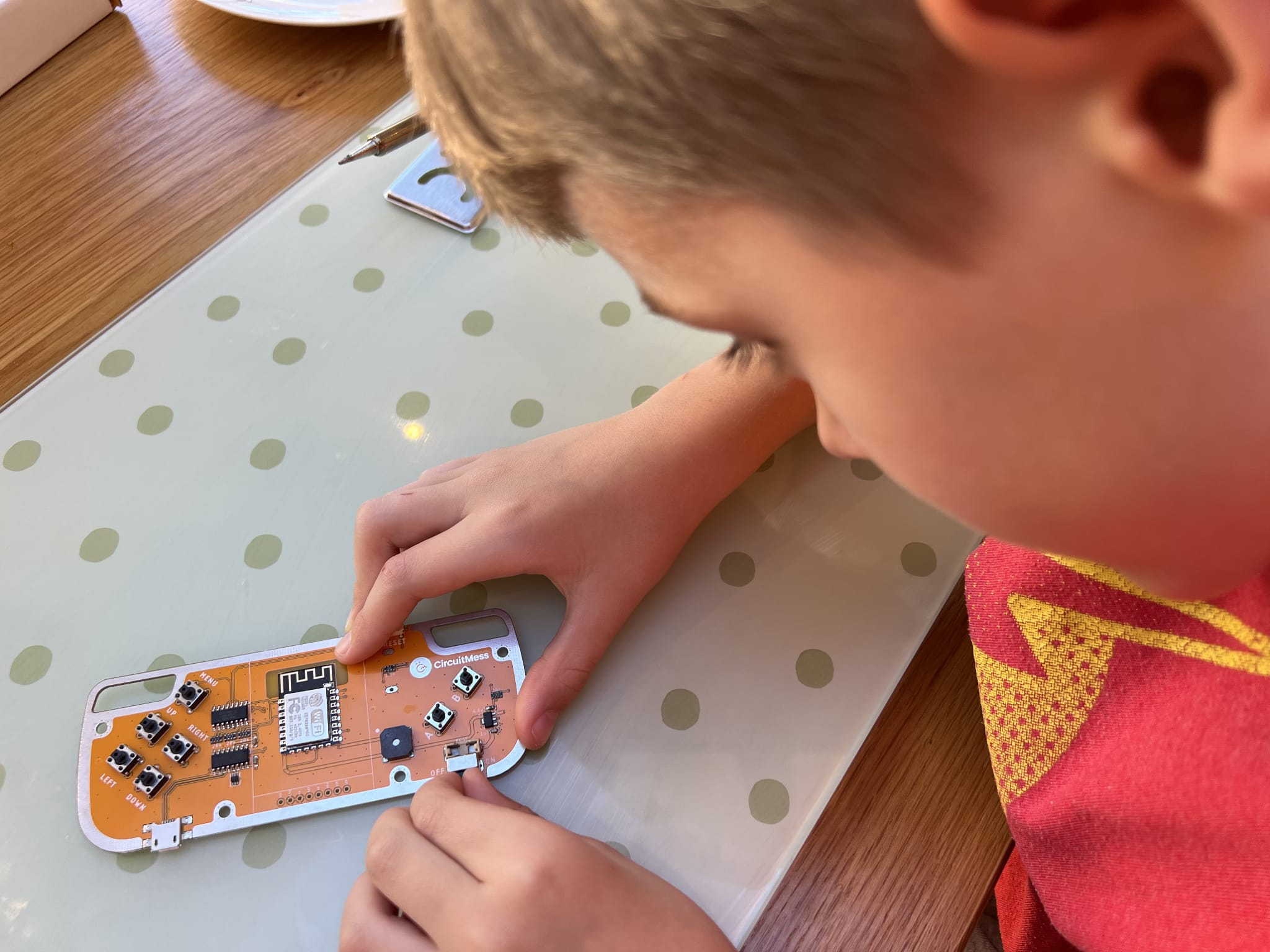 I have completed a range of software projects with my son. However, this is his first "real" hardware build (outside of Lego). He appeared to enjoy the process and I feel seven years old is probably the right age.
The only issue we had was the occasional bad solder joint and/or bridged solder joint. These can be easily rectified by re-heating the joint and cleaning the iron using the included sponge.
Overall, my son and I enjoyed the build process. The next step is to programme the device and load some games!
---