Since May, I have been using a Framework Laptop as my daily driver.
I have written a few articles highlighting my experience.
I recently upgraded my laptop, specifically the Intel 12th Generation mainboard, adding 10 Cores and 12 Threads.
This left me with my old Intel 11th Generation mainboard, which includes the very capable Intel i7-1185G7.
Therefore, I decided to 3D print the Framework PC (mainboard) case with VESA mount, transforming the Framework Laptop into a Small Form Factor (SFF) PC.
Although this would not be my most complex print, it would be my longest, with six files:
I would be using my Original Prusa MINI+, with an estimated print time of 27 hours.
The case is designed to be modular, meaning it can be printed on 3D Printers with a smaller hotplate.
I printed the parts over several days, starting with the bottom left.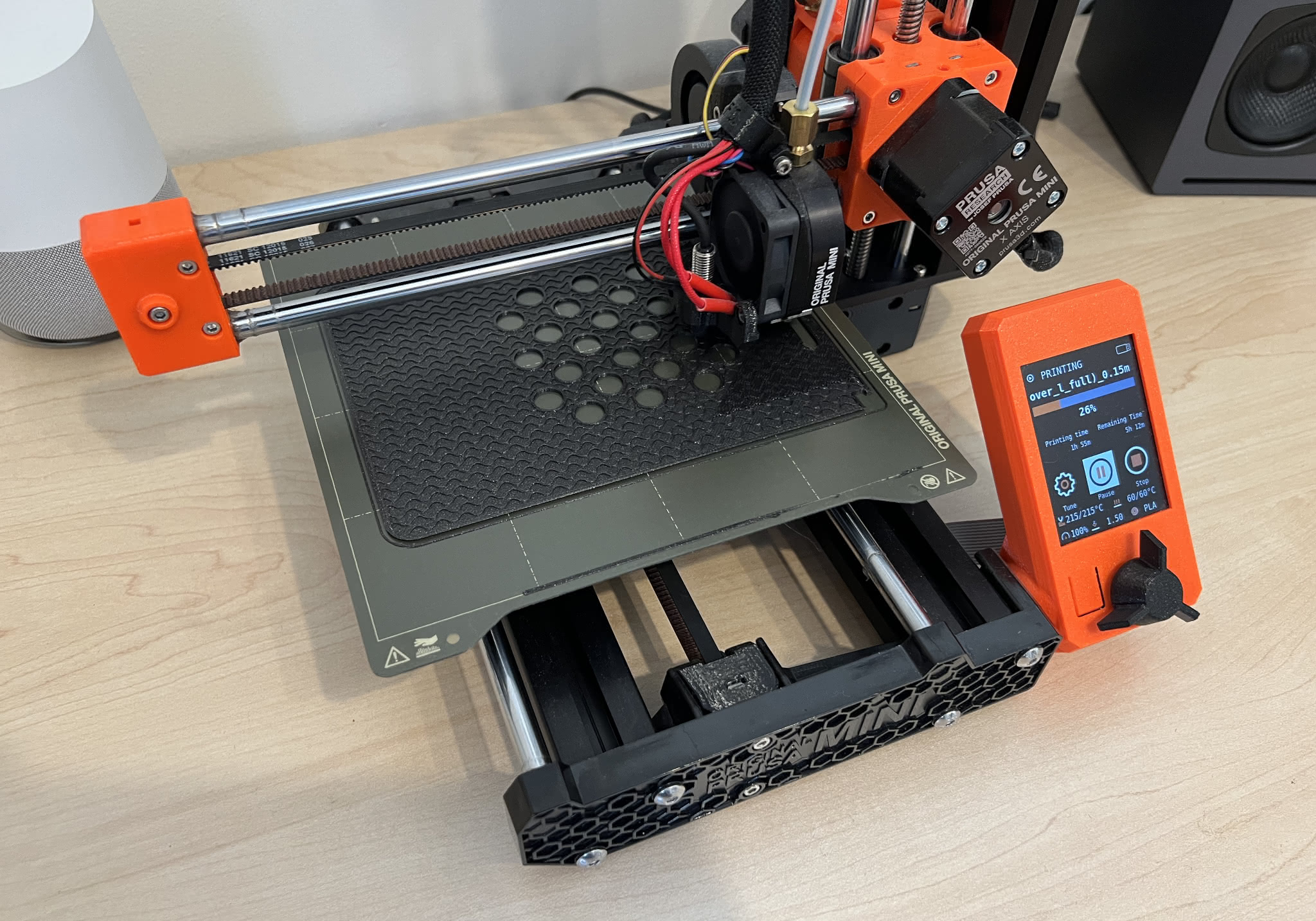 With all parts complete, the case can be assembled (no tools required).
The build precision tolerance is not perfect, but certainly good enough when acting as an Small Form Factor PC, with the appropriate gaps for cooling, expansion cards and Wi-Fi antenna points.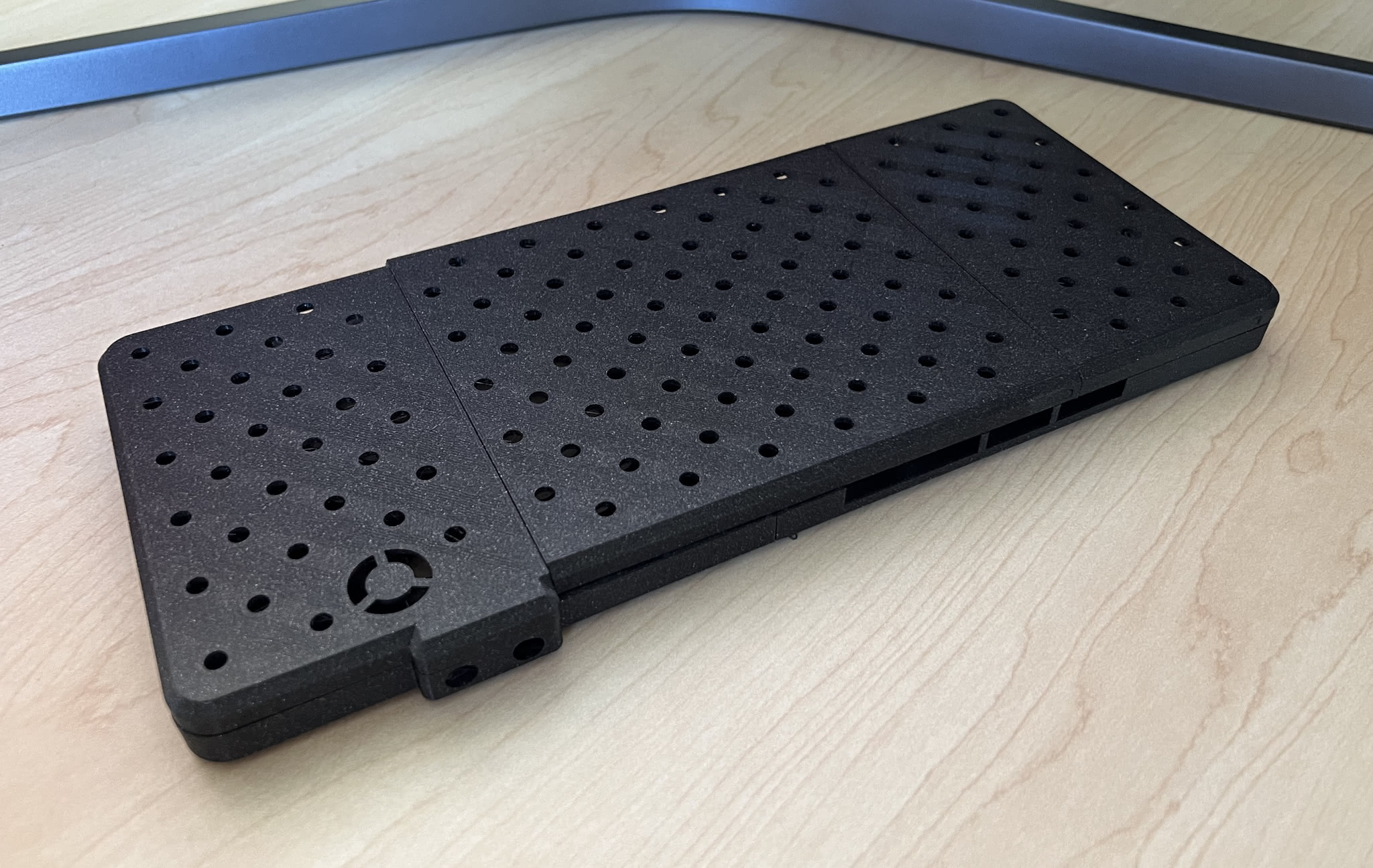 The middle of the case is removable, providing convenient access to the mainboard.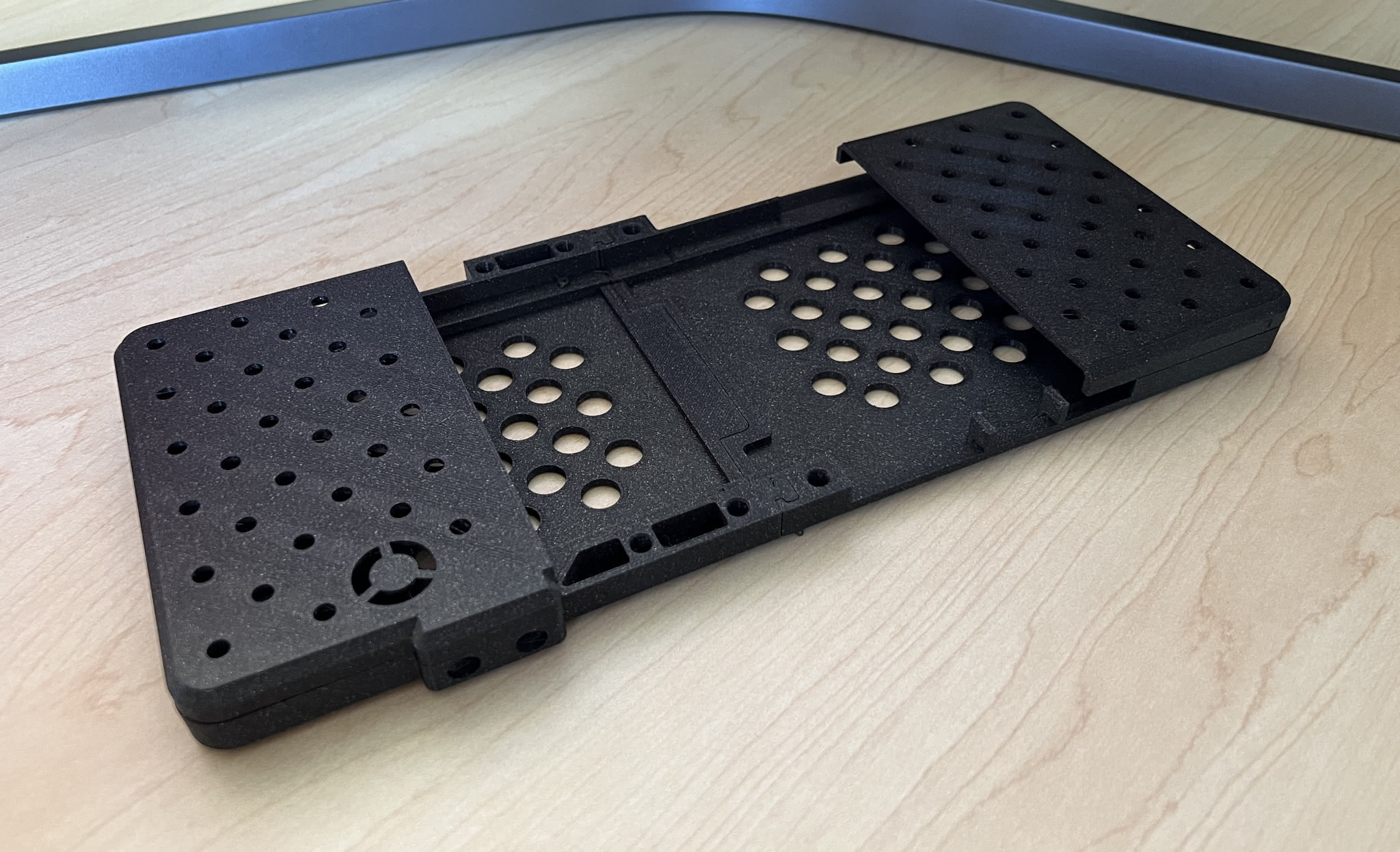 The case includes the required mounting holes for the mainboard, compatible with the original screws. However, screwing into PLA can be imprecise.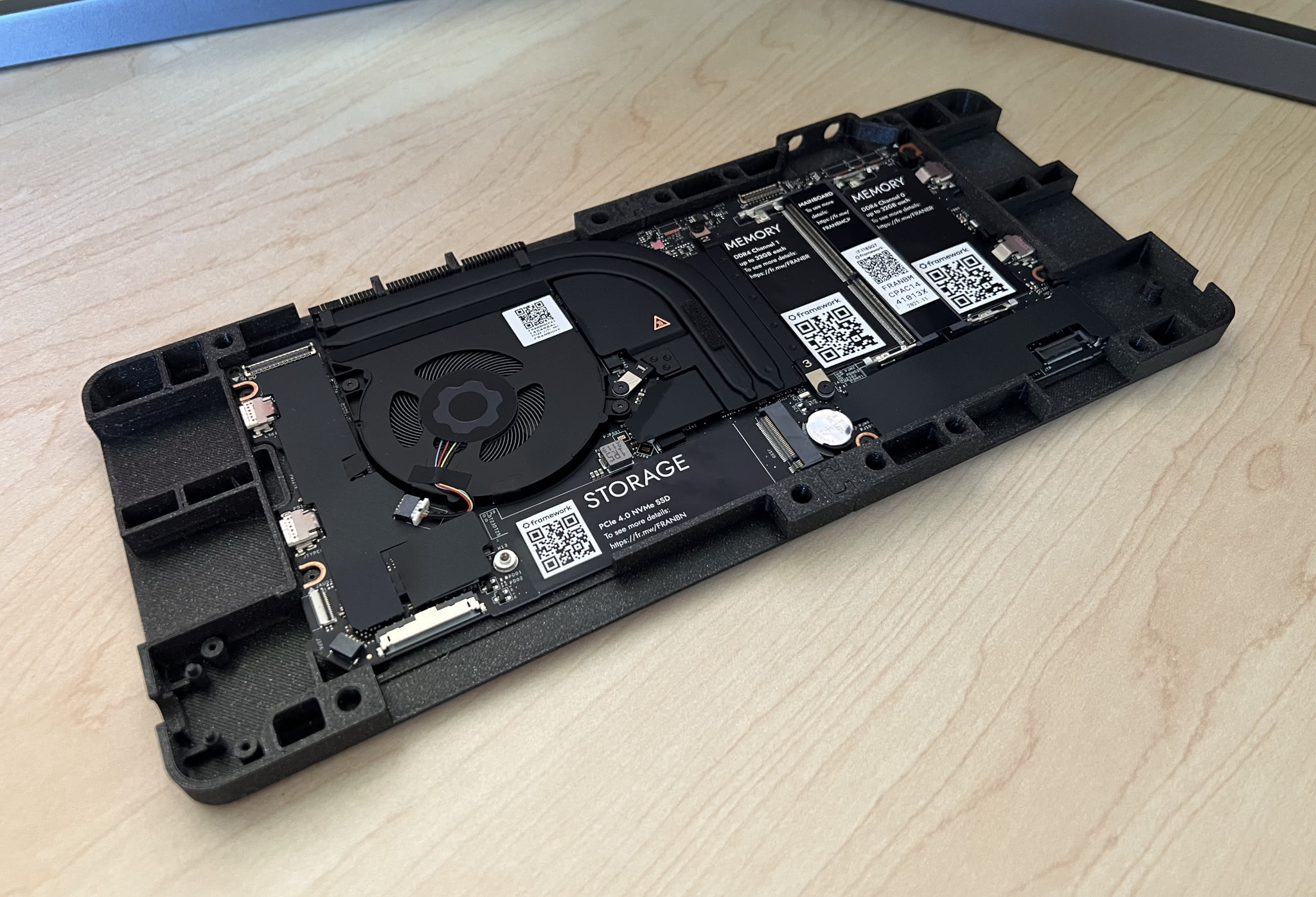 This fun little experiment highlights the potential when the hardware is designed to be serviceable. With very little effort and almost no additional cost, I now have a Small Form Factor PC, only missing memory, storage and a Wi-Fi module.
I am excited to see what the community come up with next!
---