Winchester Science Centre
The Winchester Science Centre is an independent educational charity, that inspires children across the south of England (and worldwide online) to engage in Science, Technology, Engineering and Maths (STEM).
As Chief Technology and Information Security Officer (CTO/CISO) at a purpose-driven enterprise business, I am passionate about STEM and very aware of the challenges associated with diversity, inclusion and inequality.
Therefore, I am a long-time supporter (and frequent visitor) of the Winchester Science Centre.
Disclaimer, my wife is Head of Marketing at the Winchester Science Centre. However, we visited the Winchester Science Centre with our family many times before her employment. It was our love for the experience that prompted her to explore career opportunities.
The Winchester Science Centre provides a range of experiences for the entire family, including:
Alongside the open areas, interactive exhibits and Planetarium, the team run regular science shows at the Science Theature and explosive science demonstrations, known as Science Live.
For example, the photo below is my son exploring an exhibit that highlights the delicate balance between people, farming and pets.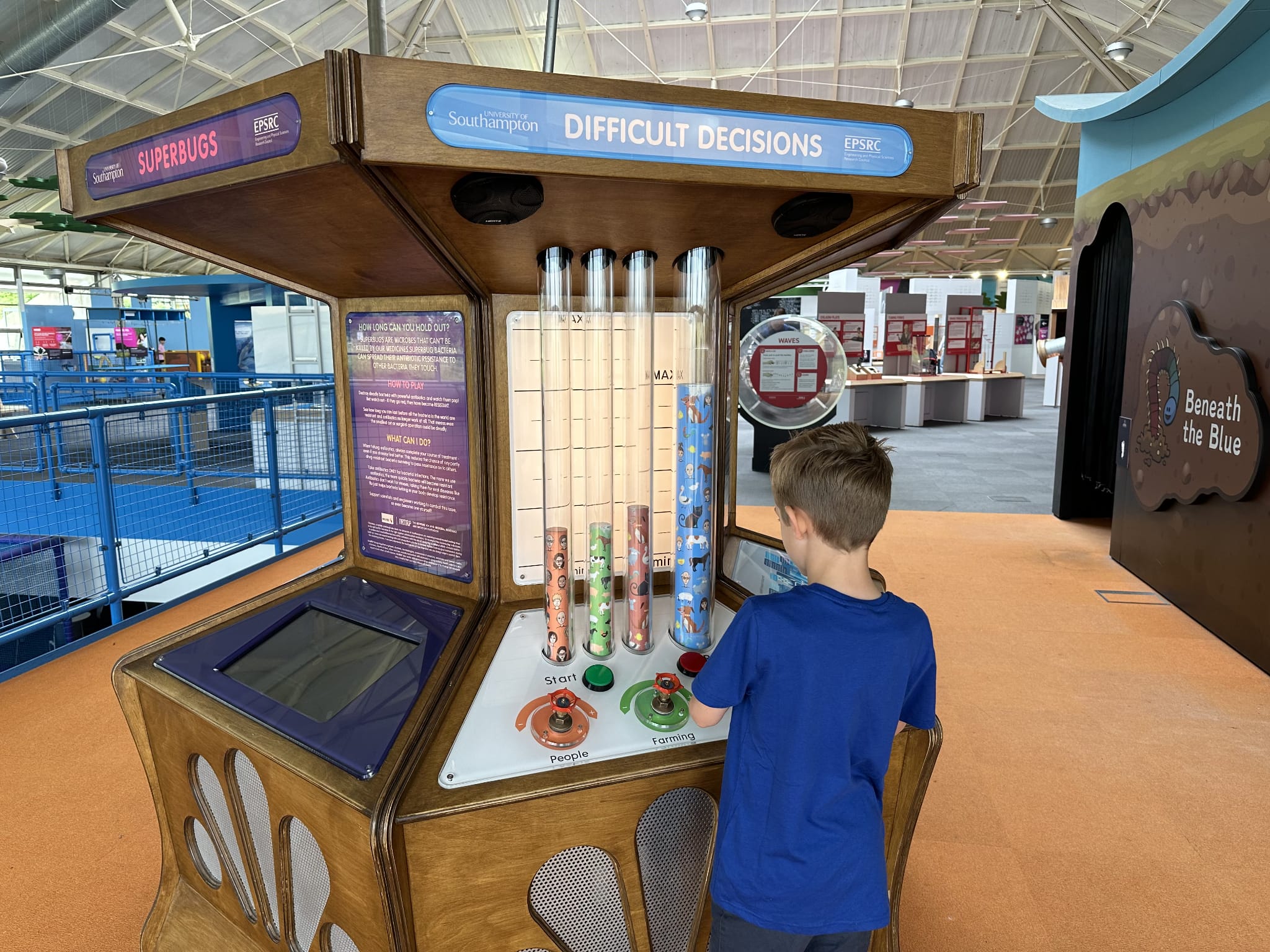 The short promotion video below highlights the experience, with special guest stars at 0:16 and 0:25 (my kids).
Outside of the venue, Winchester Science Centre actively enagage the community, including local schools, science festivals, and freely available online STEM activities, supported by their passionate team of STEM Ambassadors.
If you're interested in STEM and live in the south of England, I highly recommend a trip to Winchester Science Centre (SO12 1HZ).
Alternatively, keep an eye on their social channels (Instagram, Twitter, Facebook) for all things STEM!
---