Earlier today, Microsoft published a customer story focused on my companies journey to Zero Trust.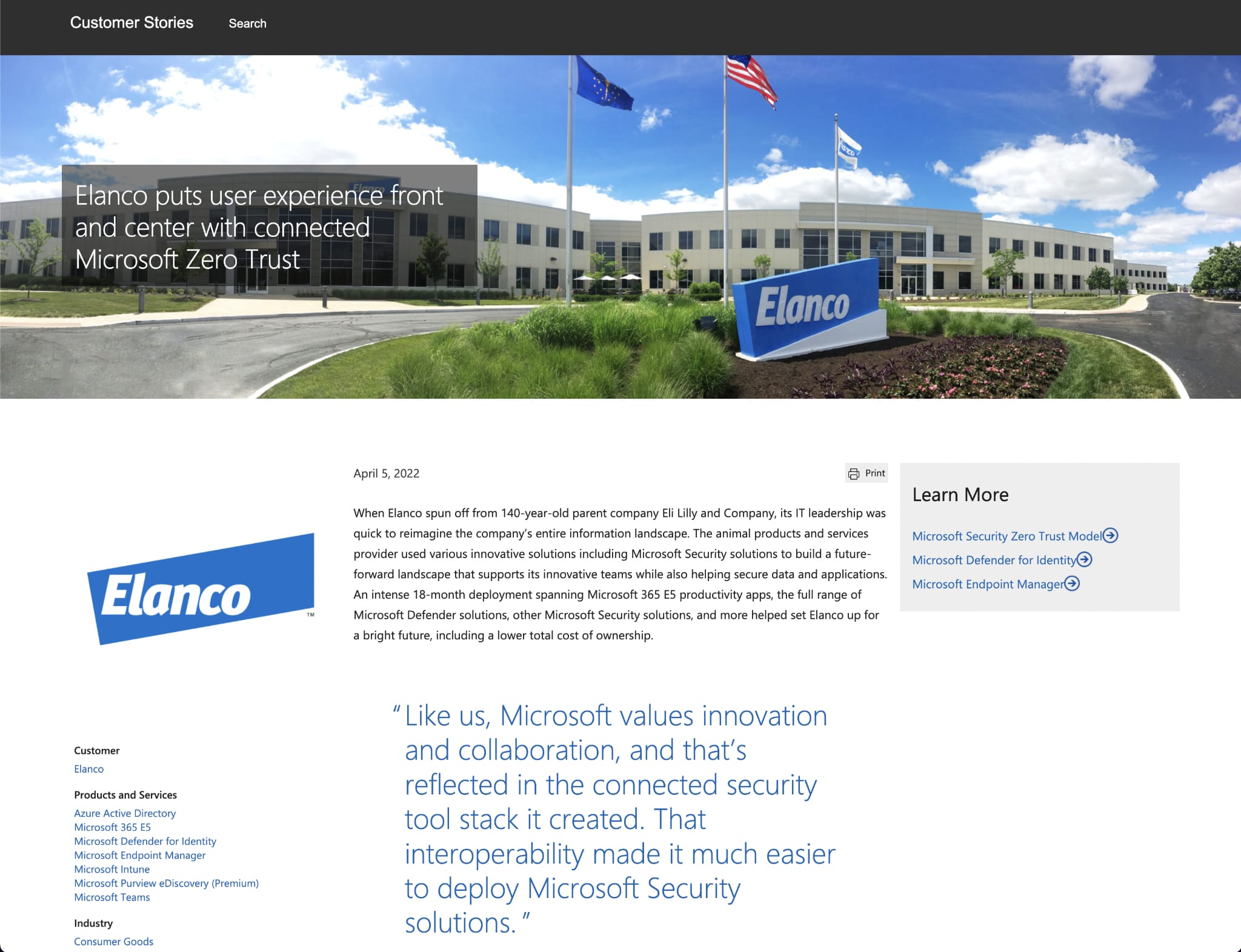 In the article, Murtaza Nisar (CISO) and I highlight our philosophy and approach to Information Security, including our use of the Microsoft Security Suite, covered under the Microsoft 365 E5 license.
If you would like to learn more about Zero Trust at Microsoft, I would recommend the following links.
We also recorded a live interview, which compliments the article.
The video was recorded after a day of back-to-back meetings, hence I look a little disheveled.
---