Update - The EVOLVE 21 webinar is now available to view online.
On the 29th of October I will be speaking as part of the EVOLVE 21 webinar series, hosted by Alcor Solutions.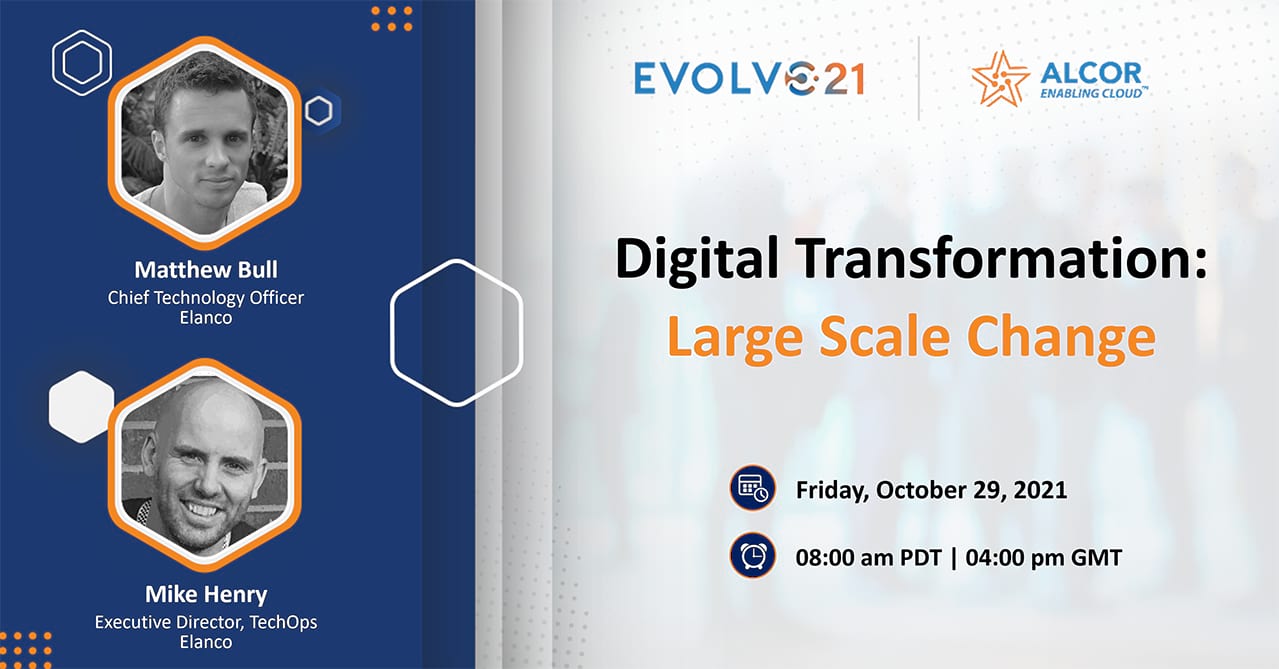 Founded in 2008, Alcor Solutions specialise in cloud advisory and implementation services, supporting customers globally across multiple industry verticals. Their expertise includes Automation, IT Service Management, IT Asset Management, Human Resource Automation and Data Analytics.
EVOLVE 21 is a webinar series focused on insights from global thought leaders and industry experts, covering digital transformation and the challenges associated with technology adoption across different verticals. Each webinar includes an interactive section, where the global audience can contribute and ask questions.
My colleague, Mike Henry (Executive Director - TechOps) and I will discuss "Digital Transformation: Large Scale Change", covering our business transformation journey that included a major divestiture and acquisition.
The webinar is scheduled for Friday, 29-OCT-2021 at 08:00 PDT / 15:00 GMT. It is free to register, therefore I hope to see you there!
---