DevOps @ Enterprise Forum
Earlier today, I presented at the DevOps @ Enterprise Forum hosted from Poland.
My session was focused on Infrastructure-as-Code, targetting IT managers (not architects/engineers) looking to learn about the concepts, prerequisites, implementation approach, and the associated value proposition.
I shared my experience covering the Methodology and Foundational IT Ecosystem, as well as DevOps Culture, DevOps Operating Model, Immutable Infrastructure, and of course, Infrastructure-as-Code itself.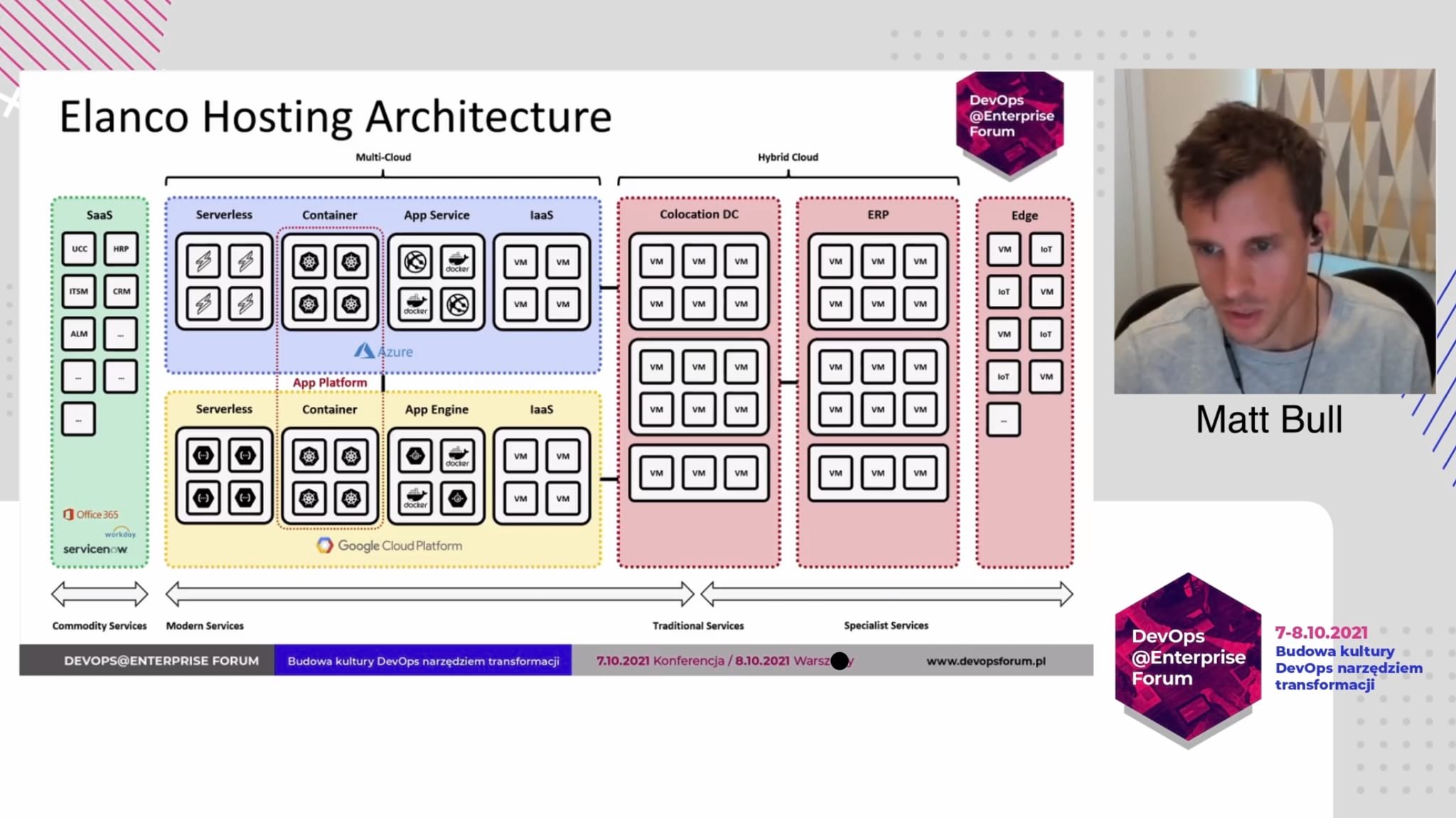 The session was virtual and predominantly hosted in Polish (I do not speak Polish), therefore community connections were limited. However, I have had great engagement post-event and it has been great fun collaborating with passionate individuals.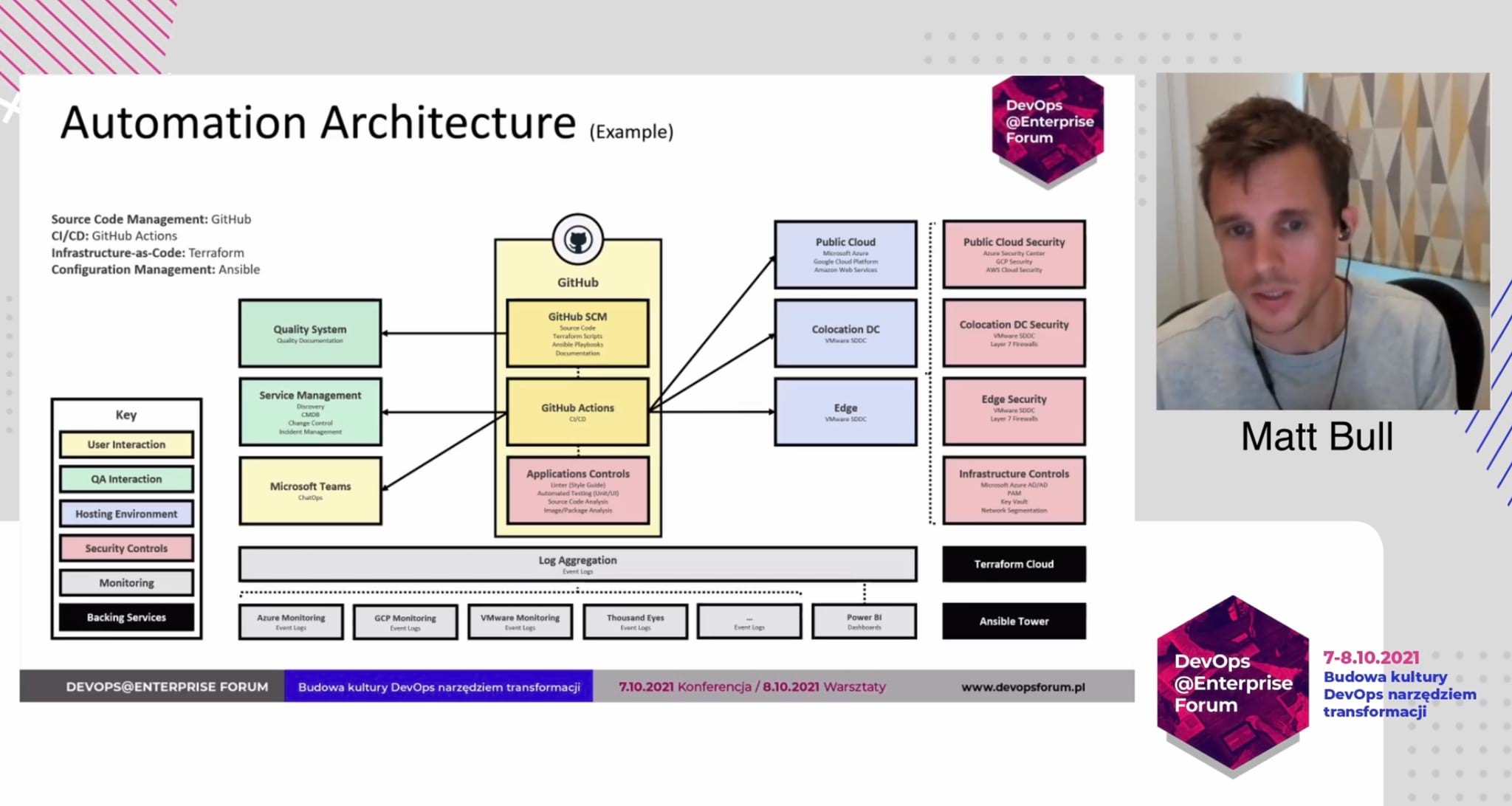 If you are interested in DevOps Culture or concepts/technologies such as Immutable Infrastructure and Infrastructure-as-Code, feel free to connect using one of the usual channels (Email, Twitter, LinkedIn, etc.)
The recording for the session should be available online soon. I will update this post once it has been published.
Thanks to the team at DevOps @ Enterprise Forum, as well as everyone that attended!
---