Deloitte Experience Analytics
Earlier today, Deloitte published the on-demand videos from the Experience Analytics event.
I presented with the team from Boomi as part of the session "Achieving Continuity with Modernisation to Create a New and Improved IT Ecosystem".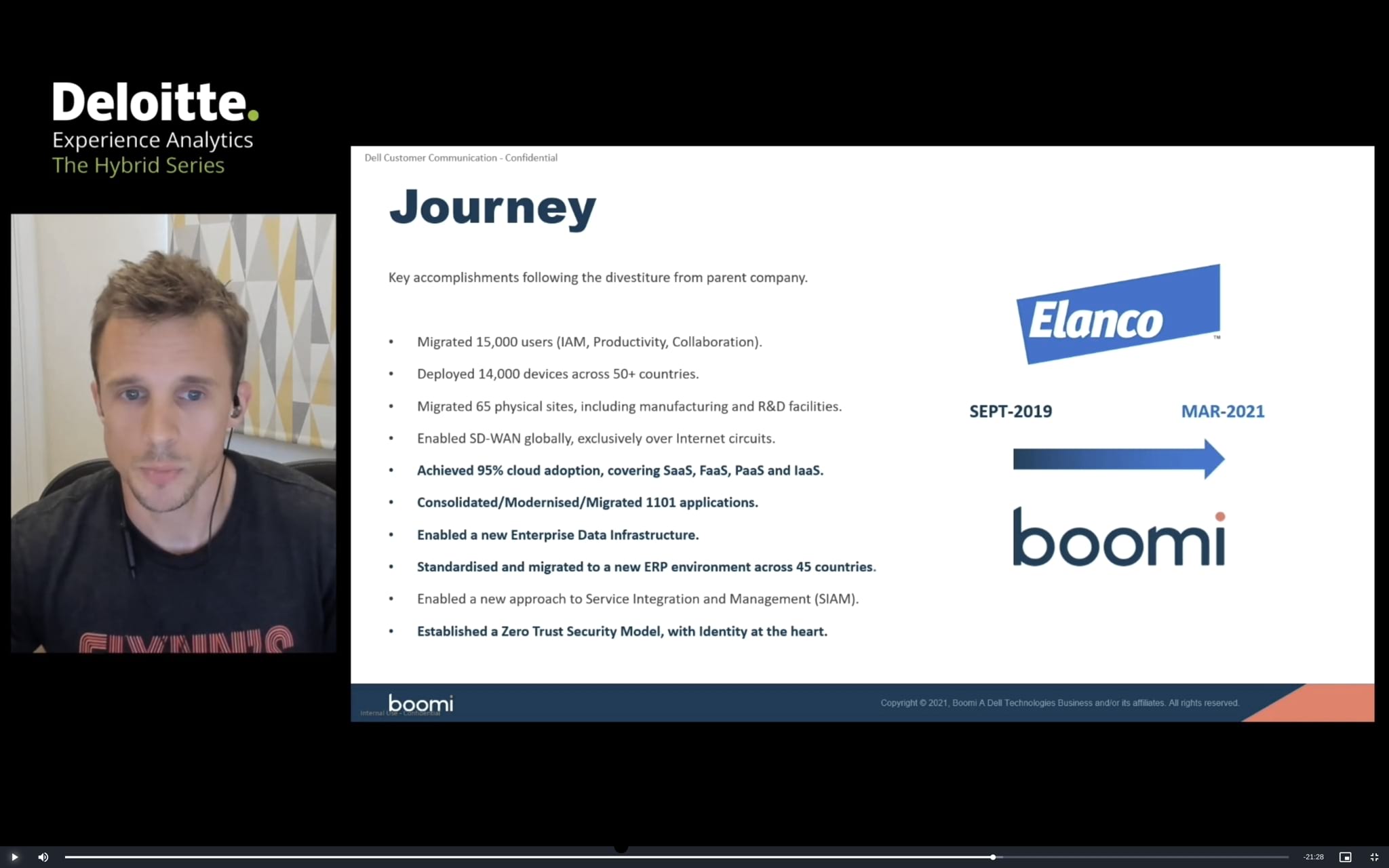 Within the session, I shared our customer journey and a few examples of how integration technologies played a critical role in enabling a series of highly complex acquisition and divestiture activities. Outlined below is a short extract from the session, which provides additional framing.
"In September 2019, we announced our plan to divest from our parent company. What made this unique was the requirement to re-build IT from the ground up, covering the architecture, technology, processes and the organisation.
As someone that has spent his career managing legacy, technical debt, and inertia, the ability to rebuild everything, covering workplace services, hosting, networking, as well our applications and data services was an exciting prospect.
We had a two-year window to execute the change, whilst maintaining business continuity throughout.
To make things more interesting, during the divestiture, we demonstrated our ambition as a standalone company, with a major acquisition. From an IT standpoint, this essentially doubled the size of the IT ecosystem.
This was obviously all completed whilst battling against a global pandemic, where travel was restricted, and supply chains were heavily impacted."
To access the on-demand videos, you must first register for the event. Once complete, all of the content is made available, including access to the community of speakers and participants.
Overall, it was great to re-engage with the "tech" community and I look forward to the next opportunity.
---