Update - The Deloitte Experience Analytics session is now available to view online.
Later this month I will be presenting at the Deloitte Experience Analytics event in London, which is focused on AI and analytics in business.
The event synopsis can be found below.
Experience Analytics is Deloitte's flagship conference for data, analytics, and artificial intelligence in business. This year, we're hosting six live sessions across 20-22 September, delivered and attended by C-Suite and Senior Executives to discuss the latest insights and trends in AI and analytics.
Through a series of Ted-X style talks and live demonstrations, we'll explore the key issues, challenges and opportunities presented by AI and data. We'll also focus on how businesses can utilise the latest AI technologies to become an insight-driven organisation.
While we were restricted to virtual live streams in 2020, we're delighted to be able to welcome a small number of you to a physical venue this year. For those unable to attend, we will be live streaming each of our sessions so that no one will miss out!
I will be speaking on day three with the team from Boomi as part of the session "Achieving Continuity with Modernisation to Create a New and Improved IT Ecosystem".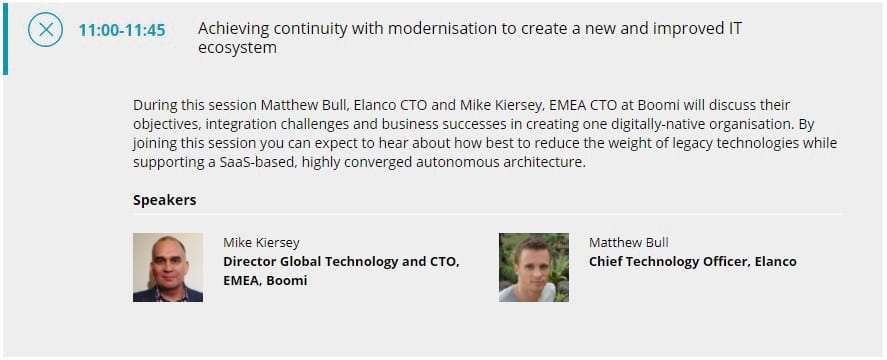 I plan to share details of our journey over the past eighteen months, which was highlighted in the article "Modern IT Ecosystem".
The event runs from 20 September to 22 September and includes virtual participation.
---