Earlier today, Microsoft revealed the "next generation" version of Windows, now officially known as Windows 11.
As predicted, Microsoft updated the brand (Windows 11), alongside the introduction of a new user interface, updated application store and tighter Teams integration for collaboration. There was no mention of the Power Platform to promote low-code development and process automation or any new hardware.
Panos Panay (Chief Product Officer for Windows) showcased the key features of Windows 11, with a focus on the user interface, which essentially matched the experience seen in the recently leaked build.
The video below from CNET provides a seven-minute summary of the event.
The Windows 11 user interface is heavily inspired by Windows X, which includes a new Start menu and an updated Start button that are both centred on the taskbar (but can be aligned to the left in the settings).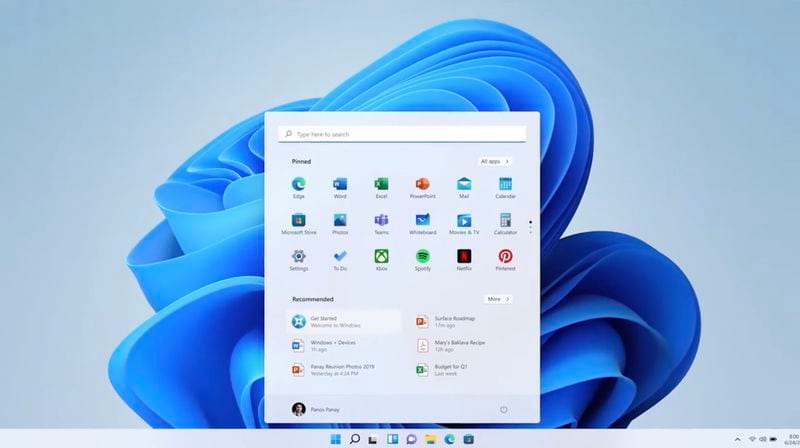 Alongside the new Start menu, there are several smaller changes, including improved discoverability for Snap and Virtual Desktops (a welcome addition), as well as widgets that can be accessed via a glass themed side panel.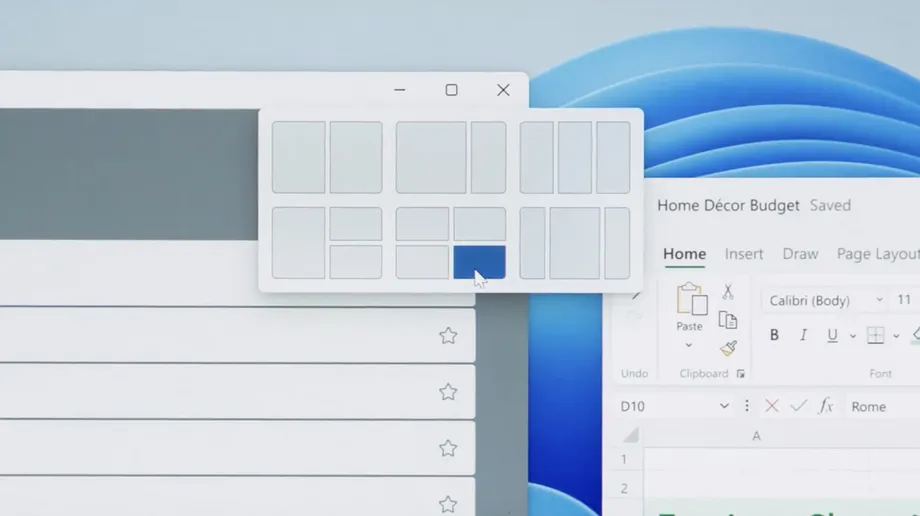 Finally, Windows 11 has better Windows management for multi-monitor setups and an improved touch experience, including larger touch targets, when running on a "touch only" device.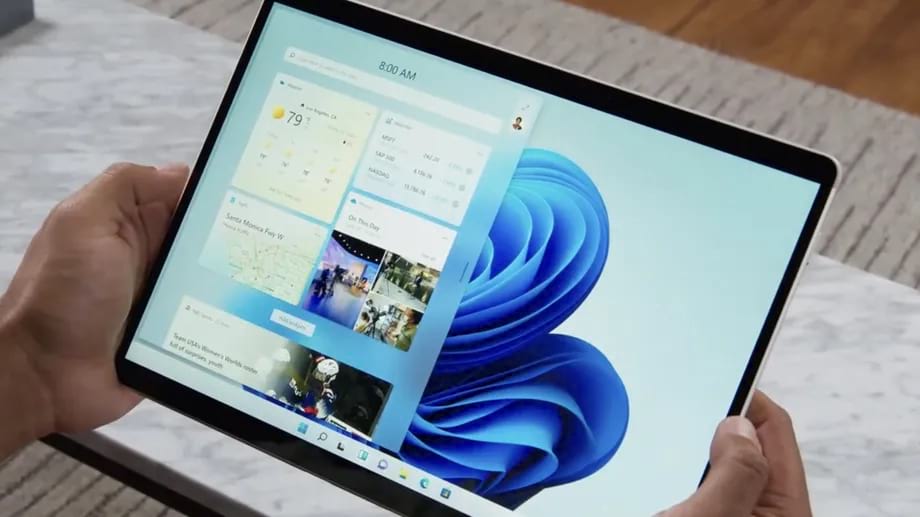 Overall, the Windows 11 user experience looks to be a positive step forward, however, it does not address the underlying inconsistencies.
For example, Microsoft has only updated the Windows 10/8 era user interface components, leaving the legacy components, which date back to Windows 95/NT, unchanged.
I was hoping for something a little more comprehensive but can appreciate the sheer weight of the task when you consider the legacy Windows must attempt to protect.
Alongside the user interface, there was a big focus on the Application Store, which now supports Win32 applications, alongside Universal Windows Platform (UWP)and Progressive Web Apps (PWA). This change is significant, opening the door to the wider Windows application eco-system, making the store instantly more relevant.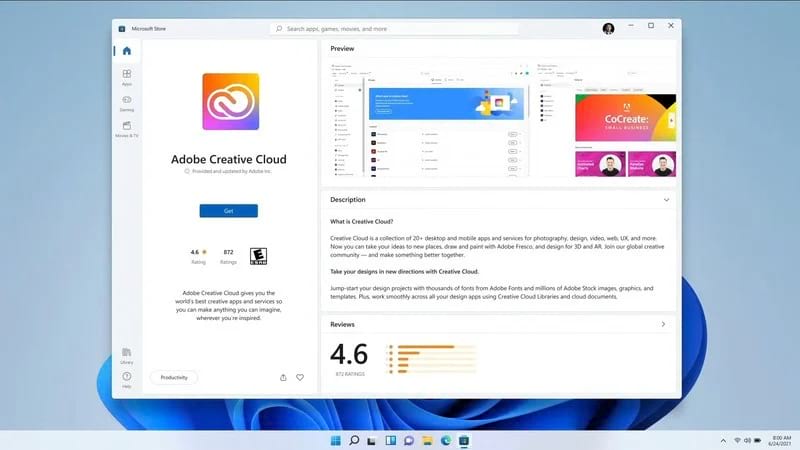 This is a welcome change, especially when combined with the new generous store policy (a clear shot at Apple) that, under certain circumstances, allows developers/publishers to forgo any revenue-sharing fees.
Recognising that the application store is not a big revenue driver for Microsoft, means the positive PR gained through this change will likely outweigh any lost revenue.
The final announcement, linked to the application store, was the ability for Android Apps to be downloaded, installed and ran locally.
This is being achieved through a partnership with Intel and Amazon, with Intel delivering an "Intel Bridge" technology that enables Android applications to run on x86 systems (including AMD), with distribution coming via the Amazon App Store.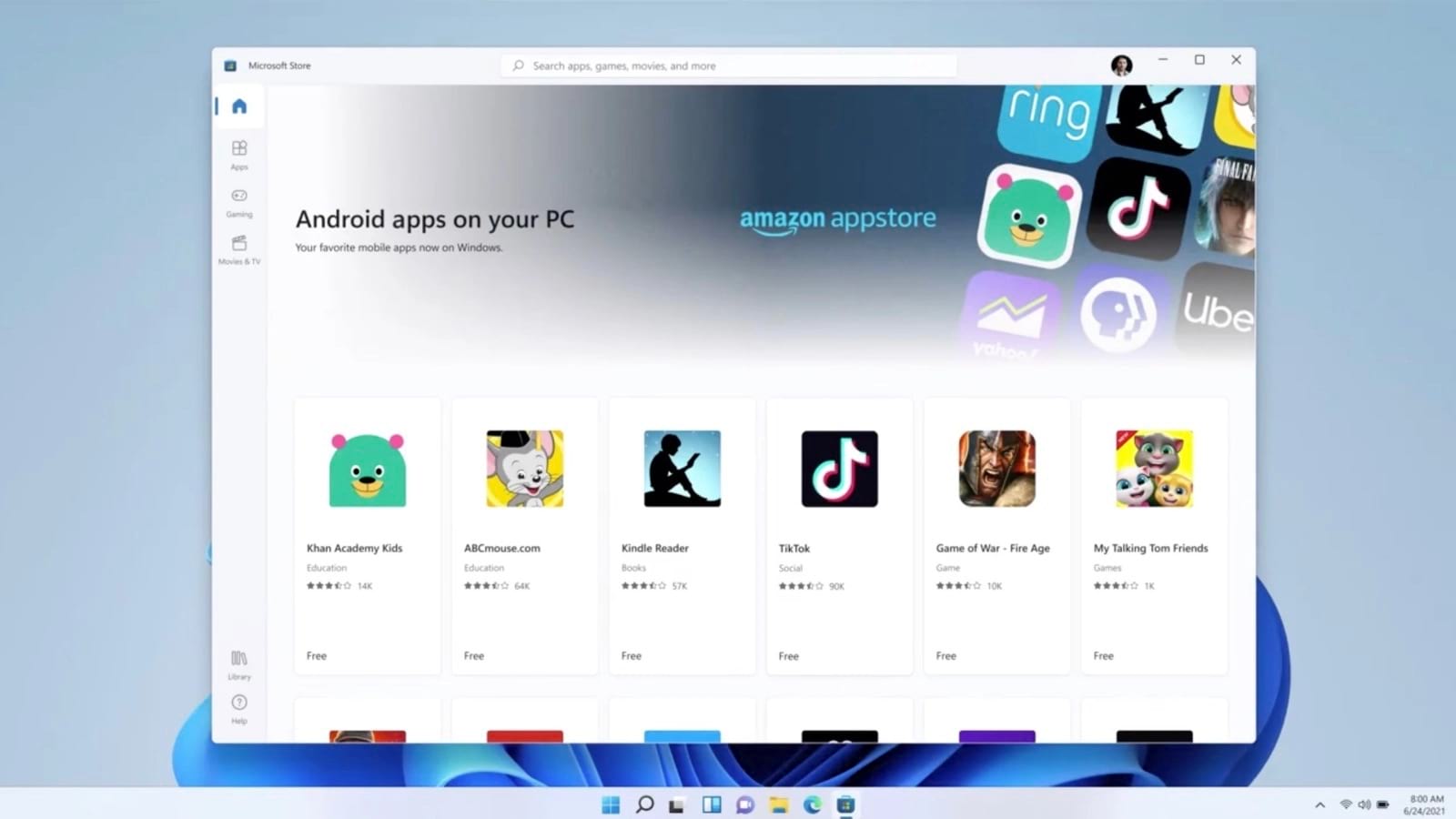 The unusual partnership is likely a direct response to Apple/Google, which are both actively enabling compatible mobile applications to run on the associated desktop operating system (e.g. iOS to macOS and Android to ChromeOS).
This capability was not part of the recently leaked build, therefore it is unclear how well the Android Apps will run on Windows. However, the documented setup process (outlined below) appears to be a little cumbersome.
Load Windows Application Store
Download Amazon App Store
Run Amazon App Store
Download Android App
Run Android App
Finally, Microsoft detailed the new minimum specification required to run Windows 11.
Processor: 1GHz Dual-Core 64-bit
Memory: 4GB
Storage: 64GB
Graphics: DirectX 12 (WDDM 2.0)
Display: 9-inch @ 720p
Security: Trusted Platform Module (TPM) v2.0
I suspect the biggest point of controversy will be Trusted Platform Module (TPM) v2.0. First introduced in 2014, TPM v2.0 is an international standard for a secure cryptoprocessor, designed to secure hardware through integrated cryptographic keys.
Therefore, although not guaranteed, any system built after 2014 should be compatible. However, this is a little more complicated for "build your own" desktop systems, which are not commonly equipped with a dedicated TPM module.
In this scenario, the system relies on a compatible processor with a secure enclave. This means Intel 8th Generation or AMD Ryzen 3000 Series.
Unfortunately, with limited innovation from Intel over recent years, I suspect many users still have processors that pre-date the 8th Generation.
In conclusion, I felt the event itself felt quite subdued, the words expressed excitement, but the delivery did not. If Microsoft had hoped to rival the presentation quality and energy of recent pre-recorded Apple events, they fell woefully short.
It is known that Panos Panay enjoys a live audience, which may be impacted his performance.
As for Windows 11, it is an interesting update, but certainly not "game-changing", with the foundations built firmly on Windows 10. It should be noted that there are some parallels to Windows Vista, with a "glass heavy" user interface, the return of widgets (gadgets) and stricter hardware requirements. Let's hope this is where the comparison ends!
Finally, it is clear that the Windows "11" branding is not the result of technical innovation, but a need to keep the partner market energised.
---