Although I post frequently about technology topics that relate to my work, I rarely post on my personal blog about specific work accomplishments.
With that said, the past two years have been unlike anything I have experienced before, with a corporate separation and a major acquisition, all successfully delivered during an unprecedented global pandemic.
Chris Keeley (Elanco CIO) and I recently shared a few highlights from this remarkable journey via a couple of blog posts.
Recognising that these achievements were delivered virtually (due to the pandemic) is evidence of the agility provided by modern architecture, as well as the dedication and resilience of a phenomenal team!
The published image below makes me smile, as it includes my daughter joining an IT Townhall, during one of the many "childcare + work" days.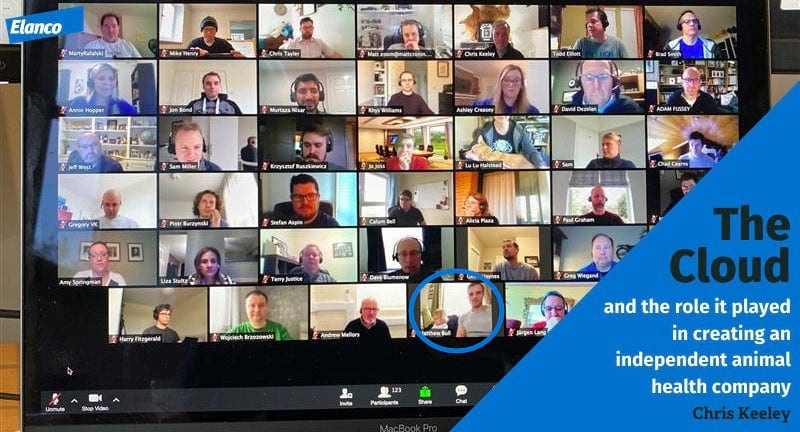 Over the coming months, we plan to share more details regarding this journey, therefore be sure to follow us at: Blog, LinkedIn, Twitter, Facebook, Instagram.
---