My two primary passions in life are Technology and Health, therefore I am always interested when these two areas converge.
Over the years, I have written a number of articles focused on improving health outcomes through the use of technology (see below). I have also experimented with new concepts and services, such as the Quantified Self, 23andMe, and Babylon Health.
Thriva, which launched in 2016, has always been on my radar. The service aims to take health tracking to the next level, through a regular blood test which can be completed at home. Although this mission sounds similar to the ill-fated Theranos, Thriva targets a limited set of tests, enabled through traditional lab testing techniques.
I like the concept a lot, as it shifts the focus from reactive to proactive (preventative) health, which is an area I have always promoted. As highlighted on their website, Thriva state:
"By increasing convenience, ease, and insightfulness, we're providing the products and services that will empower people to proactively manage their health. Once you know what's going on inside your body, you can understand the impact of your lifestyle on your health and start to make small changes that add up to a healthier you."
My Experience
The ordering process is very easy, simply sign-up for an account on the Thriva website and select your subscription level, covering Essential, Baseline, and Advanced. I selected "Advanced", which costs £69.00 and includes the following tests:
Cholesterol
Liver Function
Iron Profile
Vitamin D
Vitamin B12
Vitamin B9 (Folate)
Diabetes (HbA1c)
I was a little suspicious about how easy the process would be to collect the blood, especially the size of the sample (which is not clearly highlighted on the homepage). It does however state:
"Your kit contains everything you need for your simple finger-prick blood test." and "The whole process is straightforward and takes just a few minutes."
The sample collection box arrived in the post very quickly, which is compact and therefore should fit through a standard letterbox.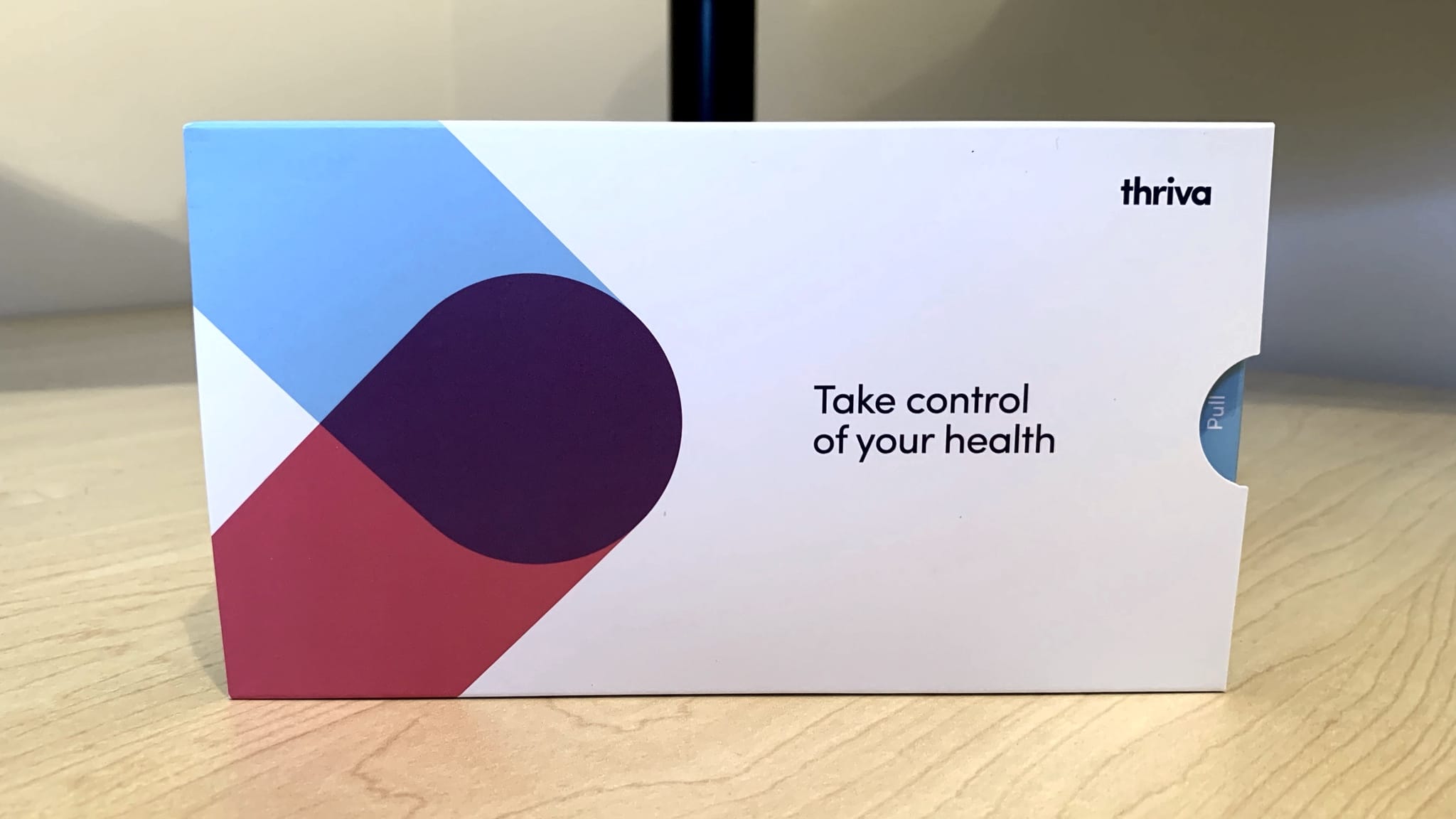 Upon opening, the box is clearly marked, with focus placed on the instructions and three phases (prepare, sample, send).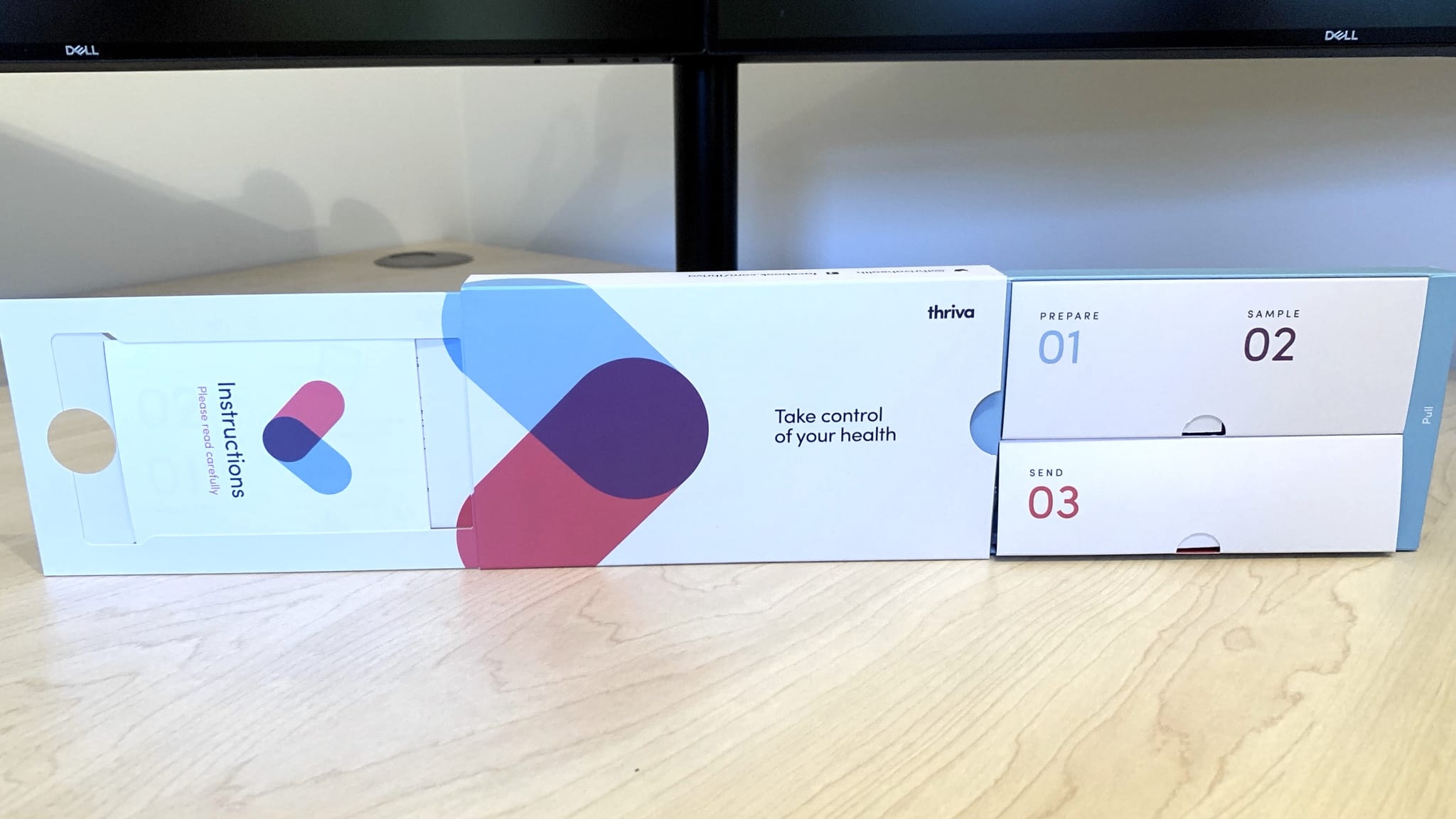 The sample collection box included:
2x Sample Collection Tube
1x Alcohol Swab
1x Moist Wipe
2x Plasters
3x Spring Loaded Lancets
1x Plastic Protective Casing
1x Return Form
1x Return Envelope
This is where I encountered my first challenge, as the website and instructions state that there should be only one Sample Collection Tube, but I had received two. The Sample Collection Tubes were also a little larger than I had anticipated, especially as the only way to fill them is to drip blood from a finger-prick created by the lancet.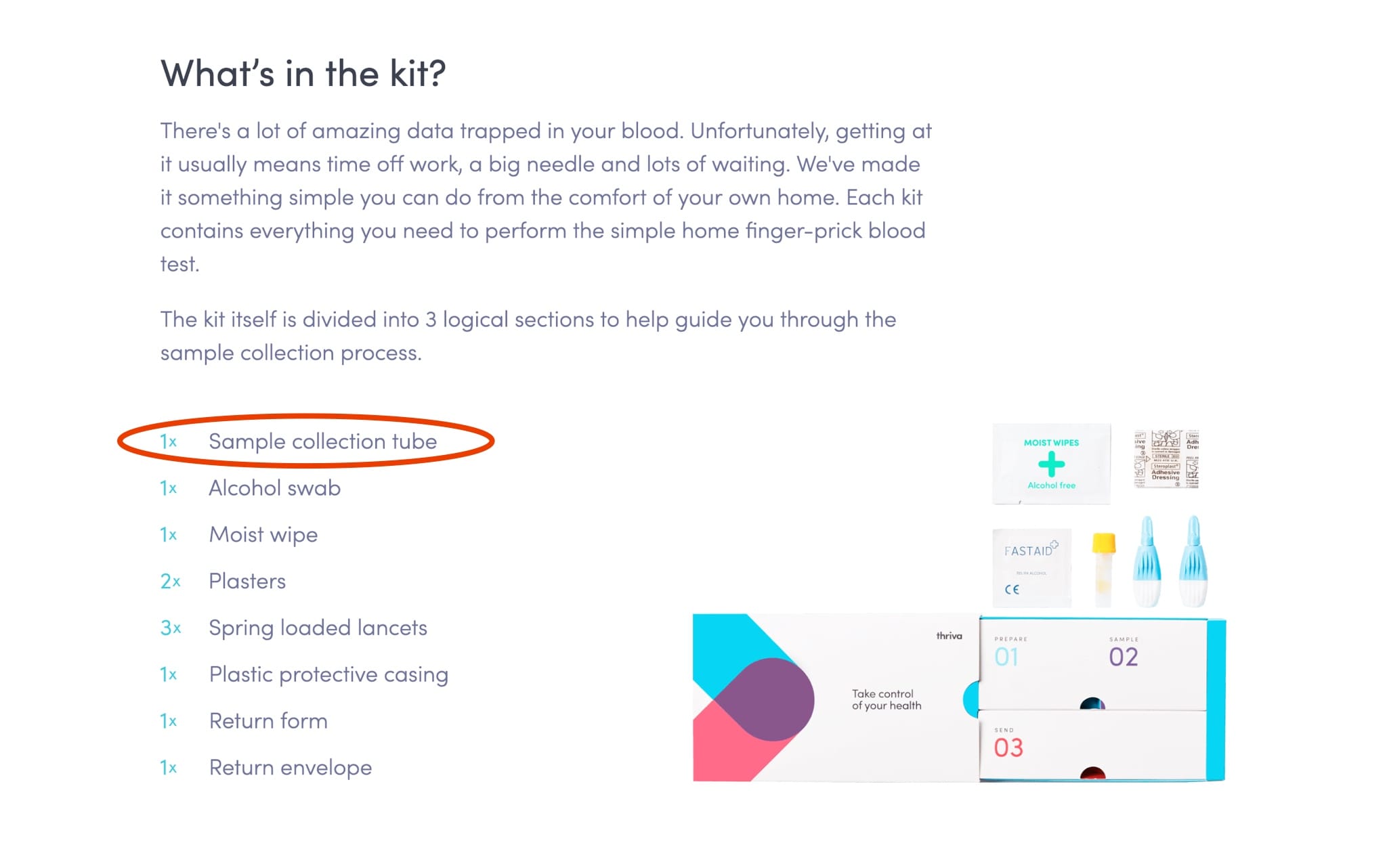 Even with the confusion, I decided to start the process, with the aim to fill both tubes. The step-by-step instructions were reasonably clear and I followed them to the letter.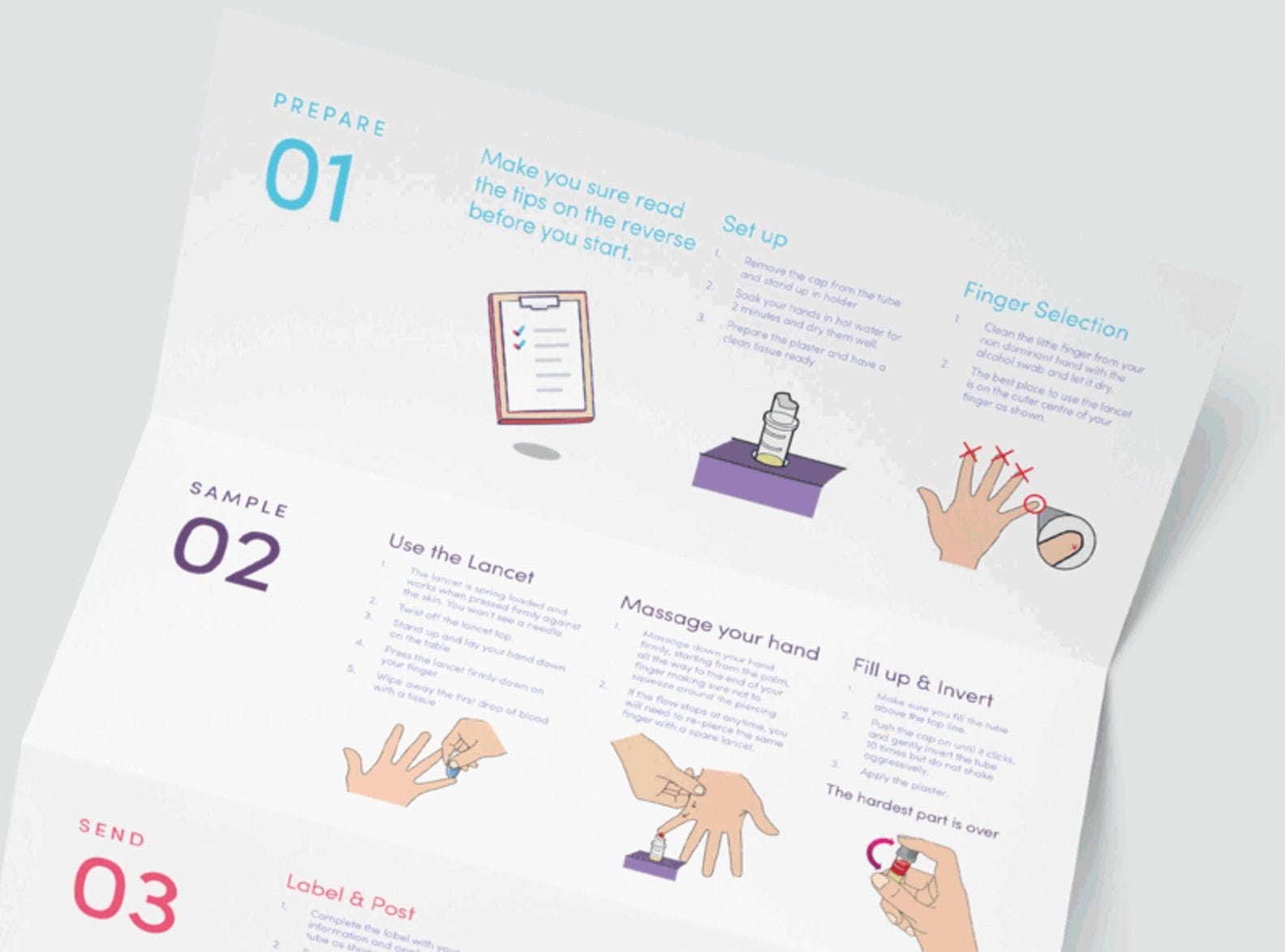 Unfortunately, no matter how many times I pricked my finger, I simply could not get a constant flow of blood. After 15 minutes of trying, the prospect of filling two tubes had become daunting.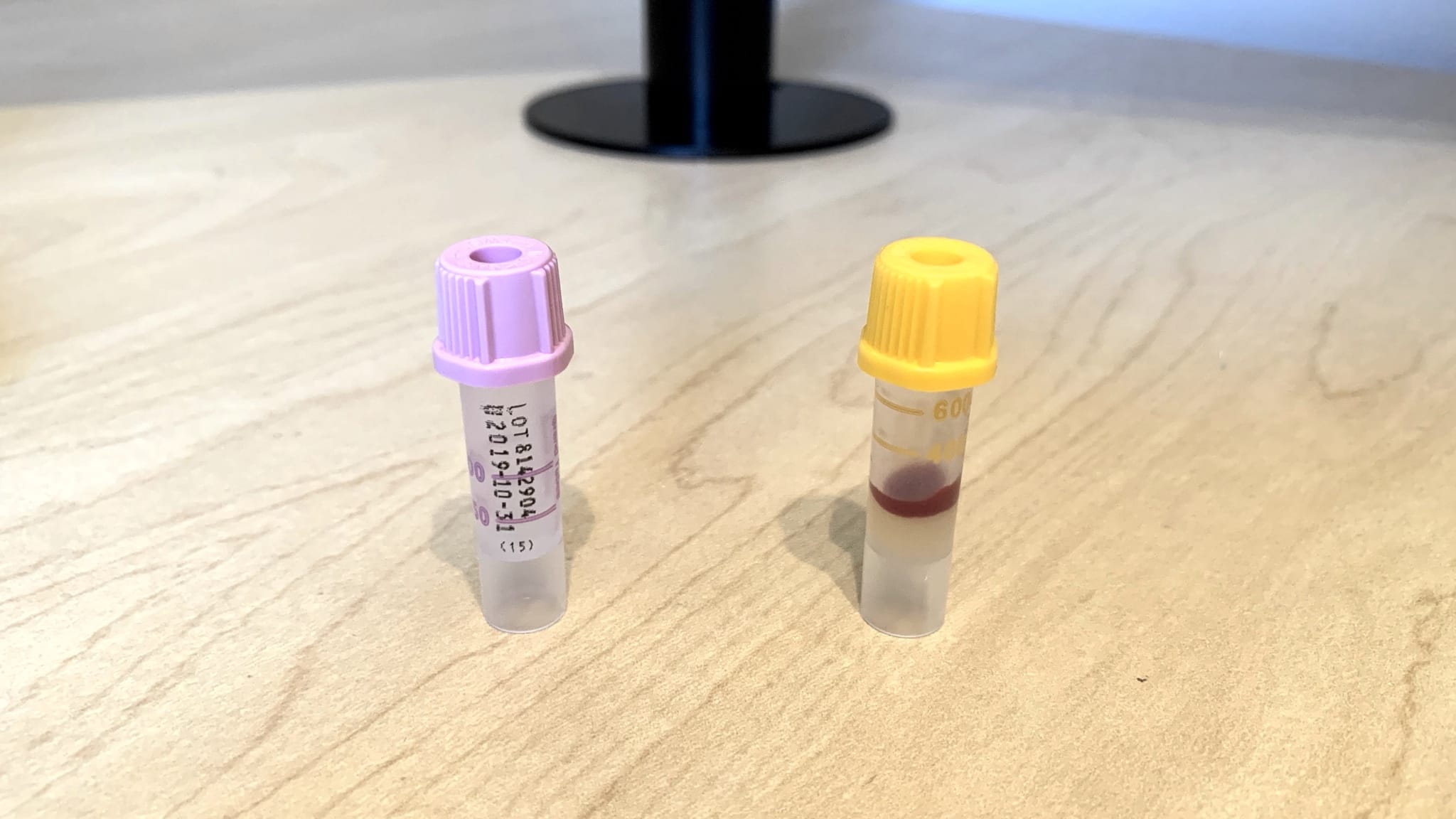 Eventually, I decided to give up, the process (in my experience) had not lived up to the "simple" and "straightforward" marketing.
My next step was to contact Thriva via the FAQ section on their website. This led me to the article "I'm having trouble collecting a blood sample", which states the following on the opening line:
"Collecting your sample for the first time can be tricky."
This was the first time the process had been described as "tricky", which in my opinion makes the homepage statements a little misleading.
Thankfully, the knowledge article itself was useful, clearly stating that Thriva will provide a free replacement kit, in the event the first attempt fails to achieve a usable sample. I can also confirm that if you decide not to proceed, Thriva will offer a refund (excluding a £7 fee for the kit itself).
At this time I have not decided if I plan to re-try the process, questioning if the benefit is worth the effort.
Conclusion
In conclusion, I remain excited by the prospect of a service that enables individuals to proactively manage their health, especially with the high level of accuracy that can be achieved through a blood sample.
However, in my experience, the Thriva process is uncomfortable and cumbersome and the statement "simple finger-prick blood test" does not accurately describe the multi-minute blood dripping exercise that is required to fill the two tubes. I believe this process would be enough to deter most people, especially for anyone who is uncomfortable around blood.
Due to the complexity of the process, I see Thriva as a service that would only be accepted by "health enthusiasts", not the general public. This is a problem for Thriva, as their mission is only achievable if the data provided by their service can produce actionable insights for the demographic most at risk (e.g. General Public).
With that said, every revolution must start somewhere and I appreciate the pragmatic approach taken by Thriva, delivering a service that places a focus on accuracy (leveraging mature techniques and accredited labs), even if the sample collection process is cumbersome. Hopefully, through technology advances, they can continue to simplify the process and therefore attract a wider audience.
---