Babylon Health aims to combine Artificial Intelligence (AI) with the medical expertise of humans to create a comprehensive, immediate and personalised health service that is universally available.
I recently shared my personal experience using Babylon Health, which enabled me to receive medical attention within hours, instead of days. This was achieved through the use of an AI-powered chatbot that triaged my symptoms, before automatically referring me to a GP via video messaging. The interaction was concluded through the creation of an online prescription that was made available for local pickup within the hour.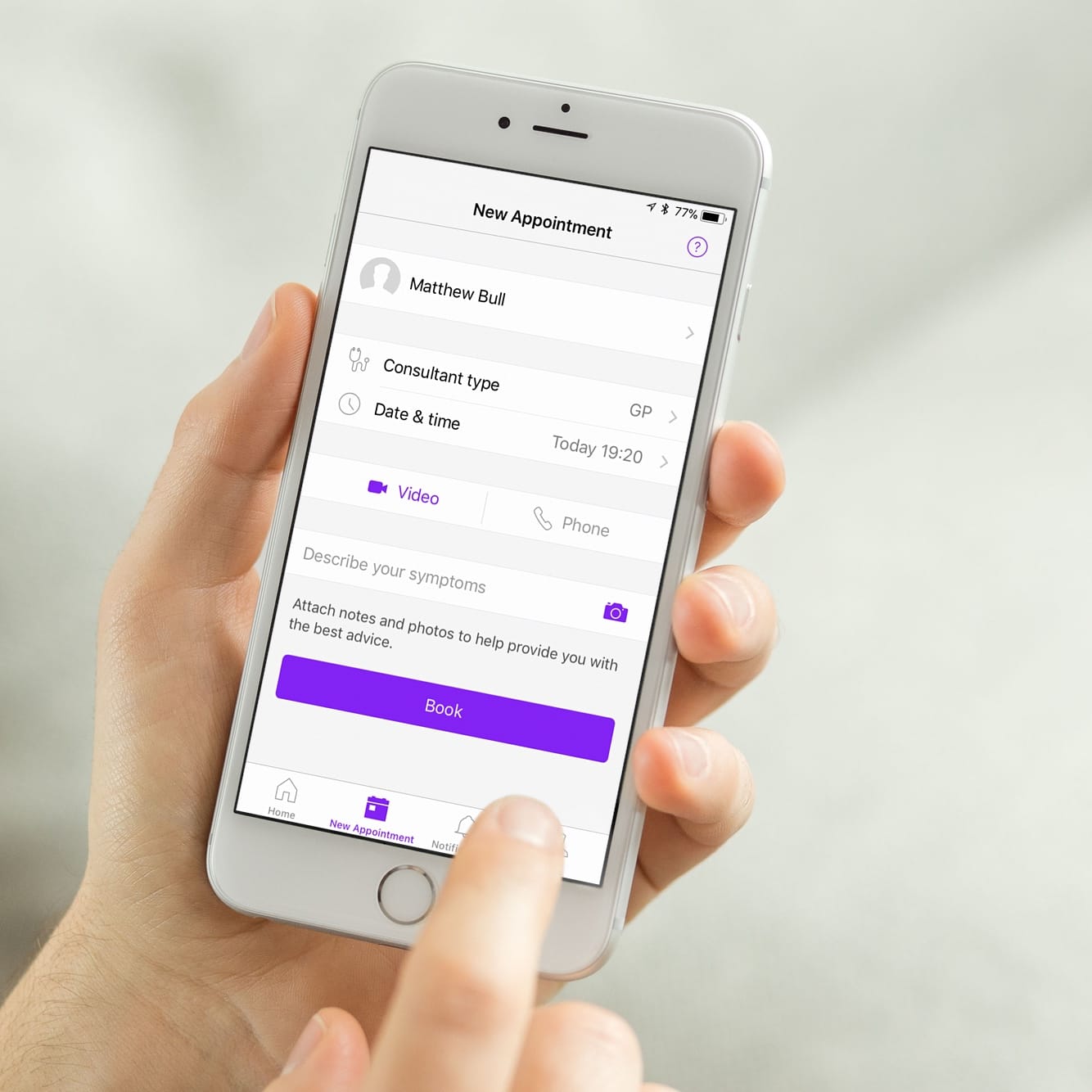 The experience was also a tangible example of the Healthcare Vision that I outlined in 2014, where technology is an embedded part of the healthcare ecosystem.
Yesterday, Babylon hosted an event at the Royal College of Physicians to reveal their latest advancements in AI. The full event (1h 30mins) can be viewed below.
At 35:35, Dr. Mobasher Butt shared how Babylon Health set the clinical standard for their AI, which incorporates the Membership of the Royal College of General Practitioners (MRCGP) curriculum and exam. They revealed that using a representative set of questions, their AI achieved a score of 81%, which can be compared to the average mark of 72% for a GP.
This is clearly an impressive feat, but was also met with scepticism, as the MRCGP exam questions are not publicly available. In response, Babylon Health highlighted that they used example questions, which are made available as a learning aid. They also encouraged the RCGP to share the full set of questions for future testing.
Babylon Health also touted the accuracy of their AI, using a set of vignettes (real-world scenarios). This included testing the AI against independent MRCGP qualified GPs. The results (outlined below) highlighted that the AI performed on par with the GPs included in the test, with an average of 80% accuracy.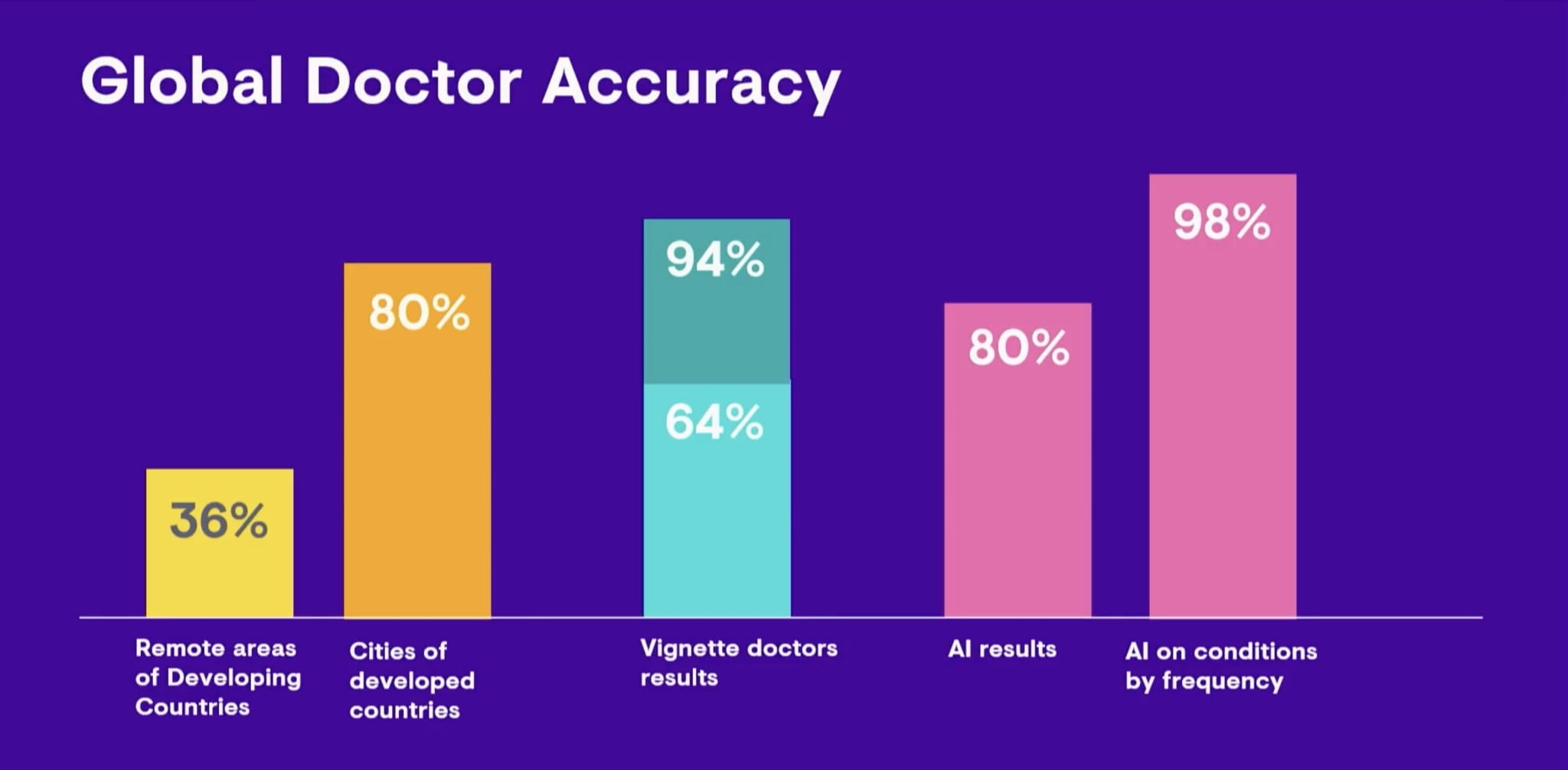 Alongside the patient-facing results, Babylon Health shared a number of updates regarding their GP experience. This included the GP Portal, which is used during a patient interaction.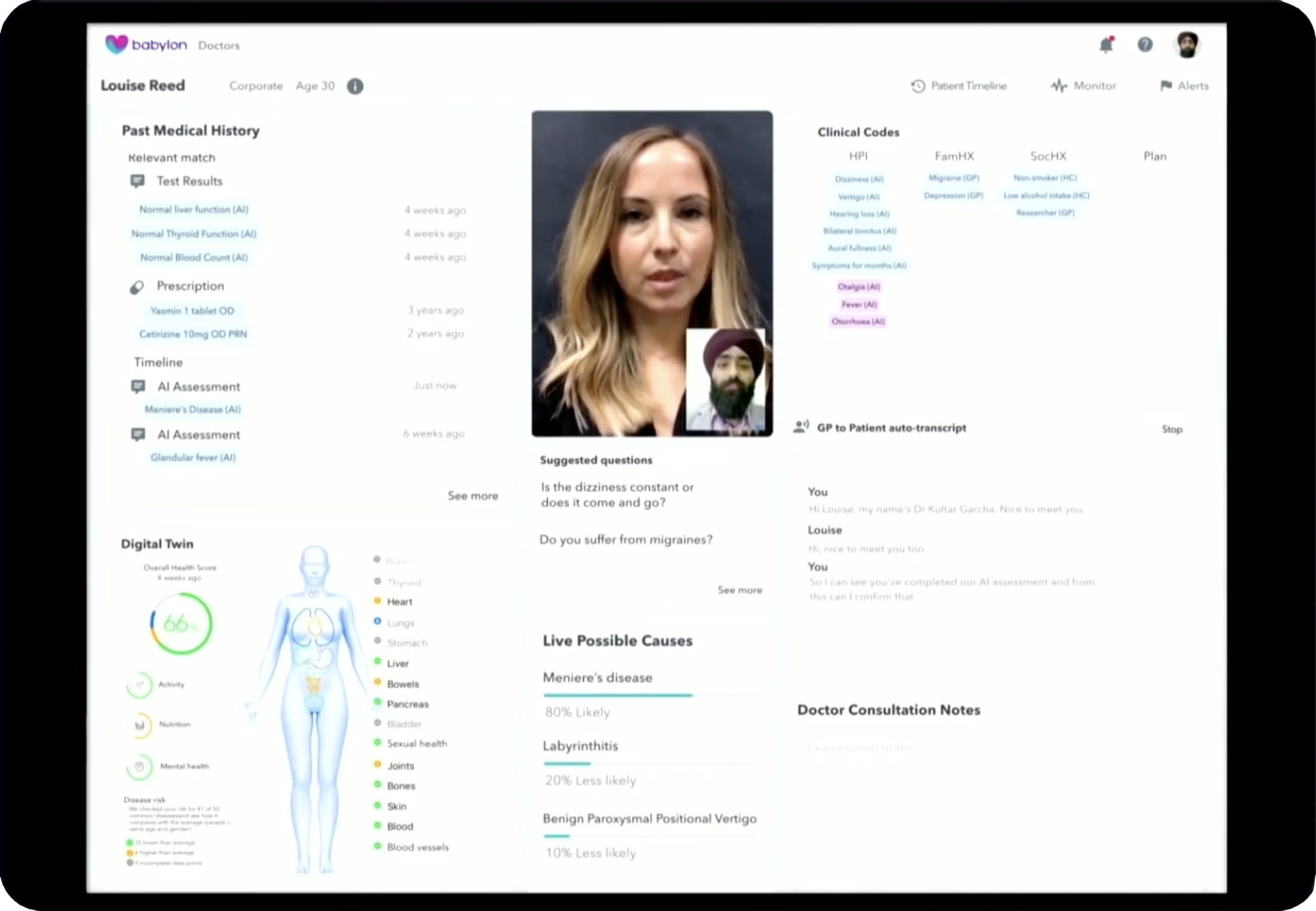 Not only does the GP Portal provide a comprehensive view of the patient's history, but it also captures the conversation in real-time, looking to identify keywords to help support the diagnosis. This information can improve the speed and accuracy of the outcome, as well as significantly reduce the amount of time a GP must spend on documentation.
Another interesting demonstration was the use of Machine Learning (ML) to provide the GP with a real-time readout of a patient's emotional state, which was achieved through analysis of the patents facial expressions. For example, a patient may express confusion or fear, but may not feel comfortable to share their feelings verbally.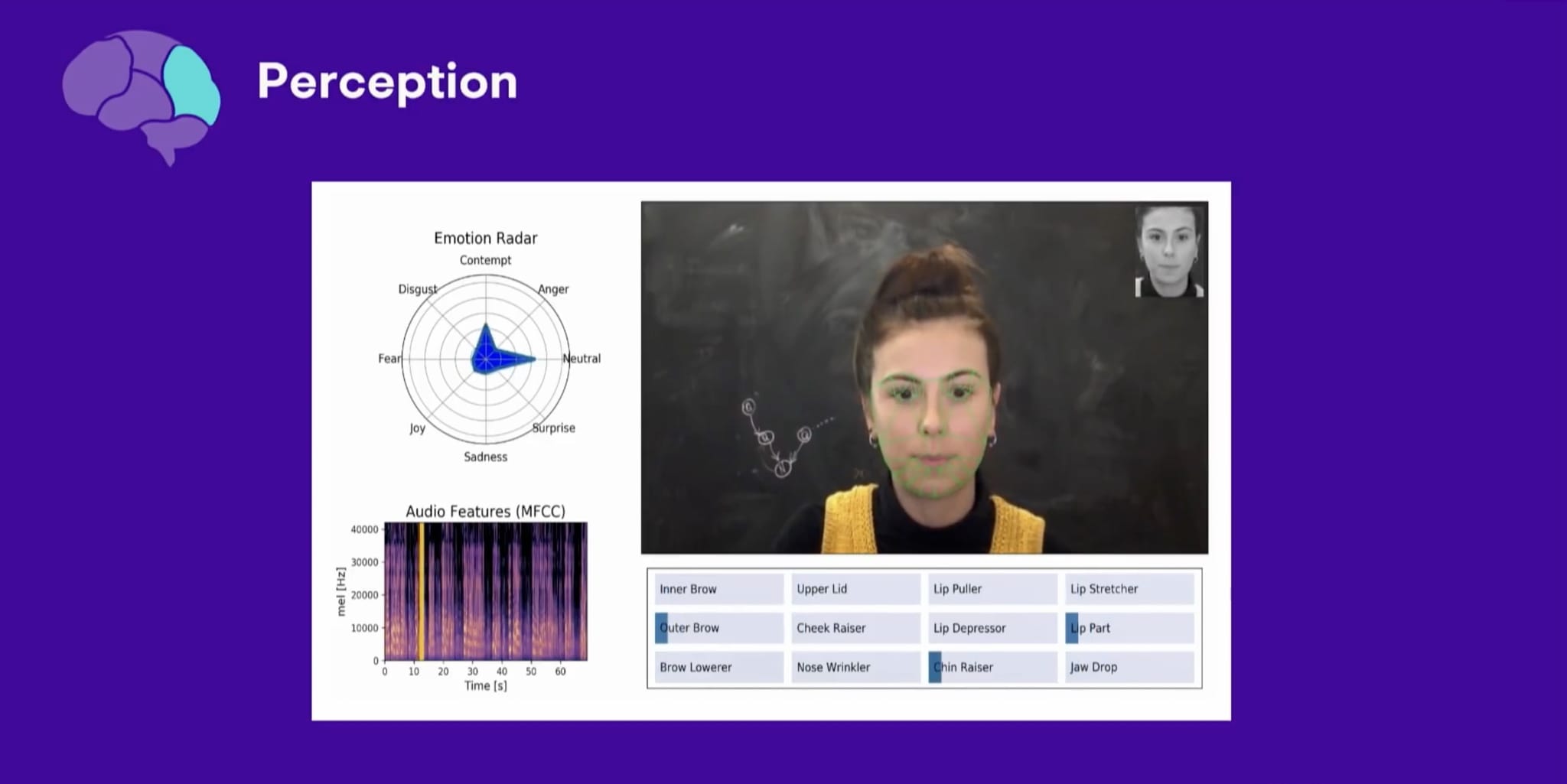 As I reflect on the Healthcare Vision I outlined in 2014, I believe the advancements presented by Babylon Health demonstrate how this vision is rapidly becoming a reality.
For example, I predicted a world where a virtual assistant would be used to analyse health data, providing real-time recommendations. If a health issue was identified the virtual assistant would take one of the following actions:
If the condition is known, the virtual assistant would automatically order the required medication. This medication would be delivered via the Amazon logistics network.

If the condition is unknown or non-critical but requires consultancy, the virtual assistant would schedule a video meeting with a GP.
Babylon Health has clearly demonstrated that their virtual assistant (which can be integrated with Amazon Alexa) can accurately diagnose a set of symptoms. They also provide a fast and simple way to engage a GP via video messaging, with the potential to automatic prescribe medication as their AI gains credibility. When combined with the recent acquisition of PillPack by Amazon, the potential for rapid home delivery also becomes a reality.
In short, I am excited about the future of healthcare and see a tremendous opportunity for technology to enable better health outcomes, which are faster, more accurate and more accessible.
---