Yesterday, I facilitated the fifth UK EA Forum, which currently includes thirty-five people, across twenty-five companies.
The forum is open to any company in the UK and meets once per quarter to discuss common interests, opportunities and barriers. The details of past four meetings can be found below:
The agenda for each meeting is crowdsourced, ensuring the most relevant and topical areas are prioritised. Yesterday, the group discussed the following.
Enterprise Architecture
Multi-Cloud Positioning
Robotic Process Automation (RPA)
Microsoft Office 365 Positioning
General Data Protection Regulation (GDPR)
My notes from the meeting can be found below.
Enterprise Architecture
To launch the session, I shared our Enterprise Architecture structure, including principles and positioning.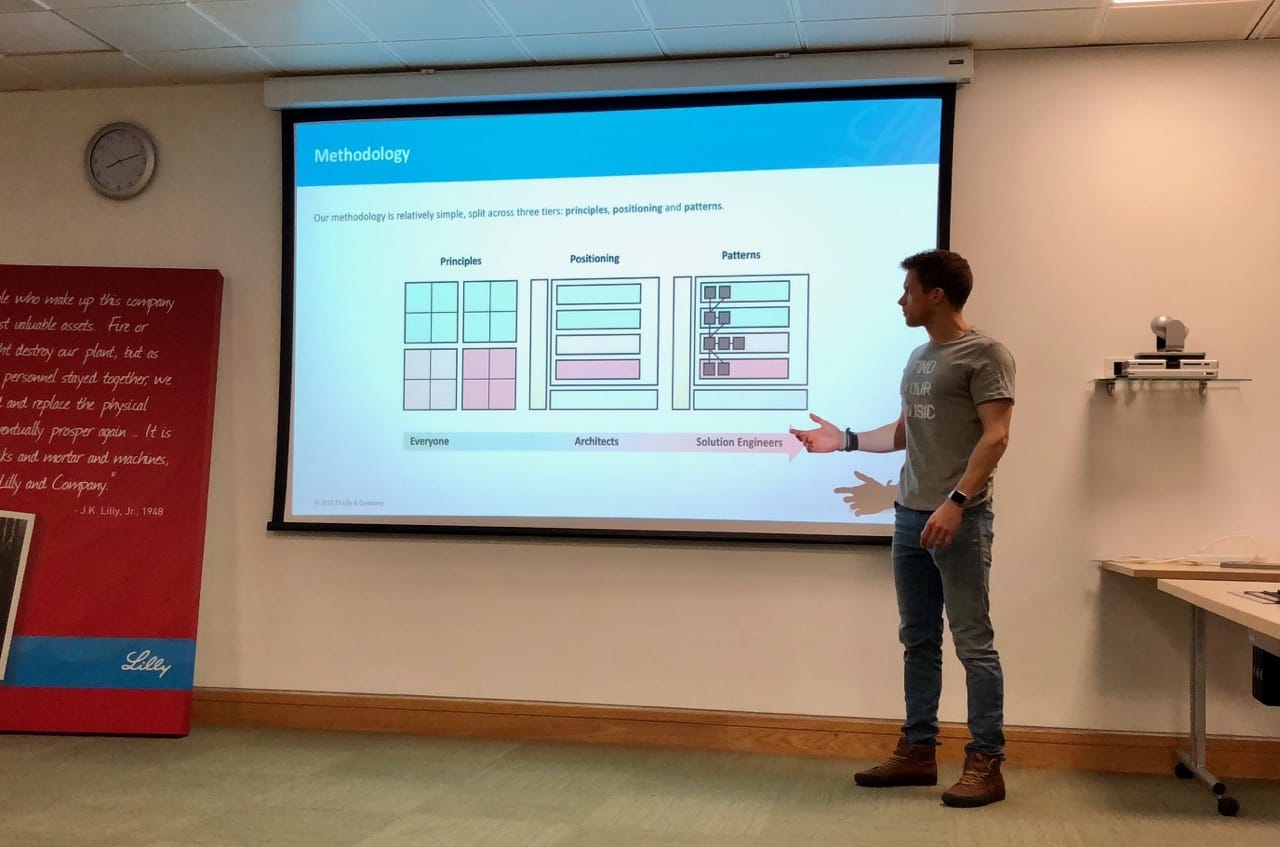 Every company had a slightly different structure and level of maturity, however, there were many common themes, including the importance of placing architecture close to the business and ensuring strong sponsorship to enable strategic decision making.
The group also discussed the use of Enterprise Architecture tools to facilitate key processes. Some companies had no formal tool positioned, instead leveraging Visio and PowerPoint, while others had invested in a commercial offering. One company had custom-built a tool (Waltz, which is available on GitHub.
The specific Enterprise Architecture tools discussed can be found listed below:
The companies that were leveraging a tool described the importance of integration with service/portfolio management and highlighted the discipline required to maintain the data captured by the tool. As a result, an Enterprise Architecture tool should only be considered if the underlying processes are mature.
We also discussed the connection between Enterprise Architecture and Software Development. I shared our focus on standardisation (enforced by Continuous Integration) and accelerators (reusable code modules).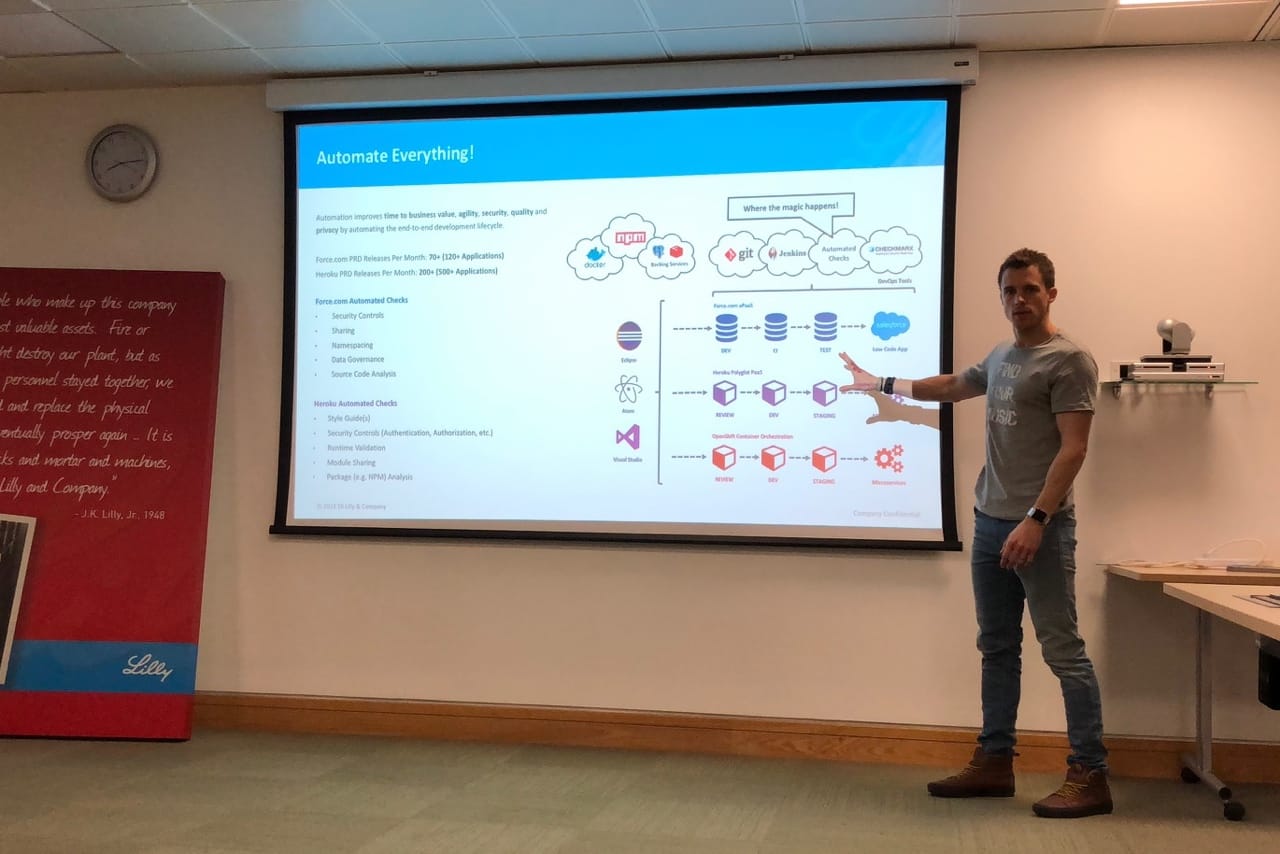 Finally, I demonstrated our dedicated Developer Portal, which is used educate the developer community (including service integrators, etc.)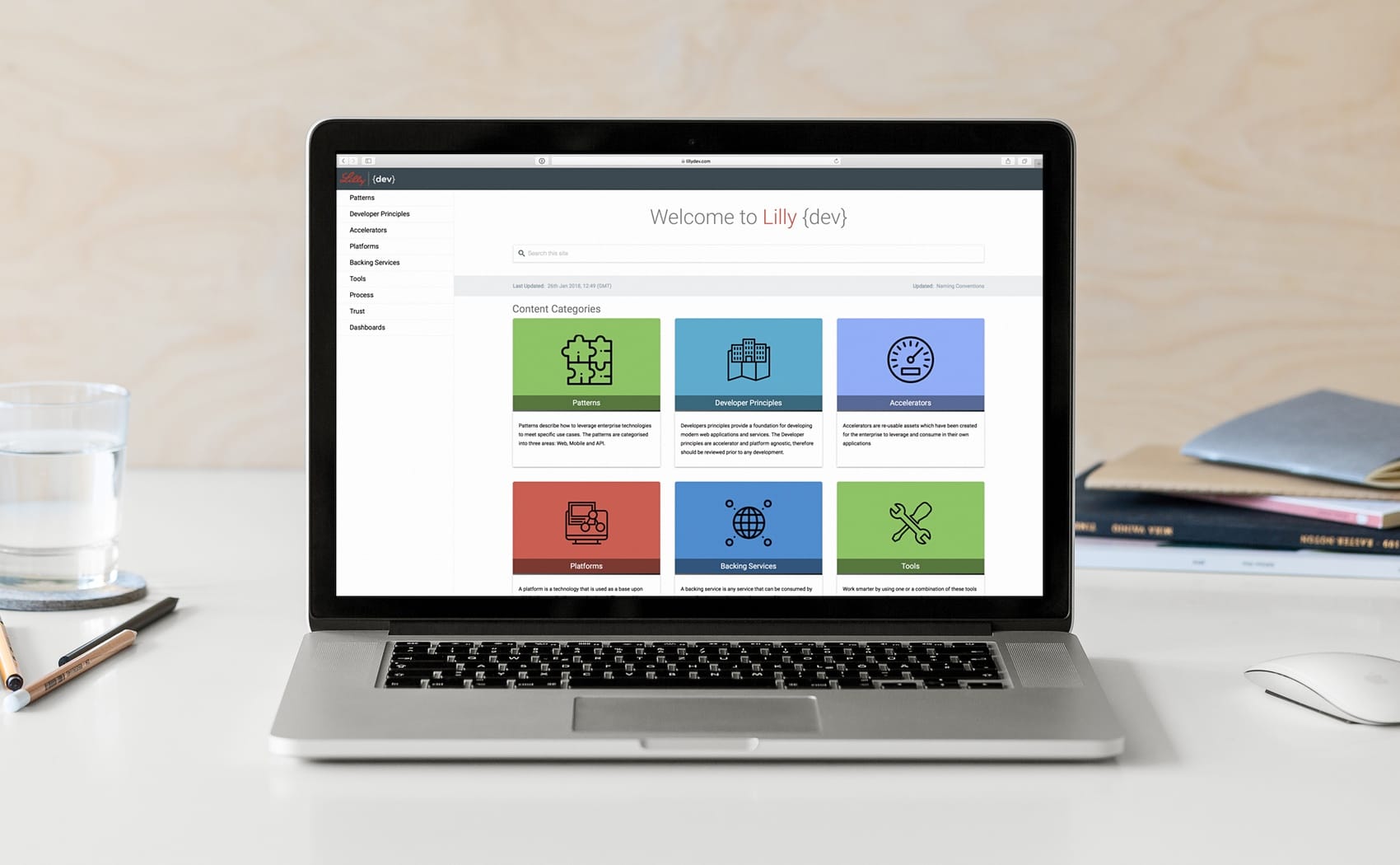 Multi-Cloud Positioning
With the recent release of the 2018 Gartner Magic Quadrant for Cloud Infrastructure as Service (image below), the group discussed multi-cloud.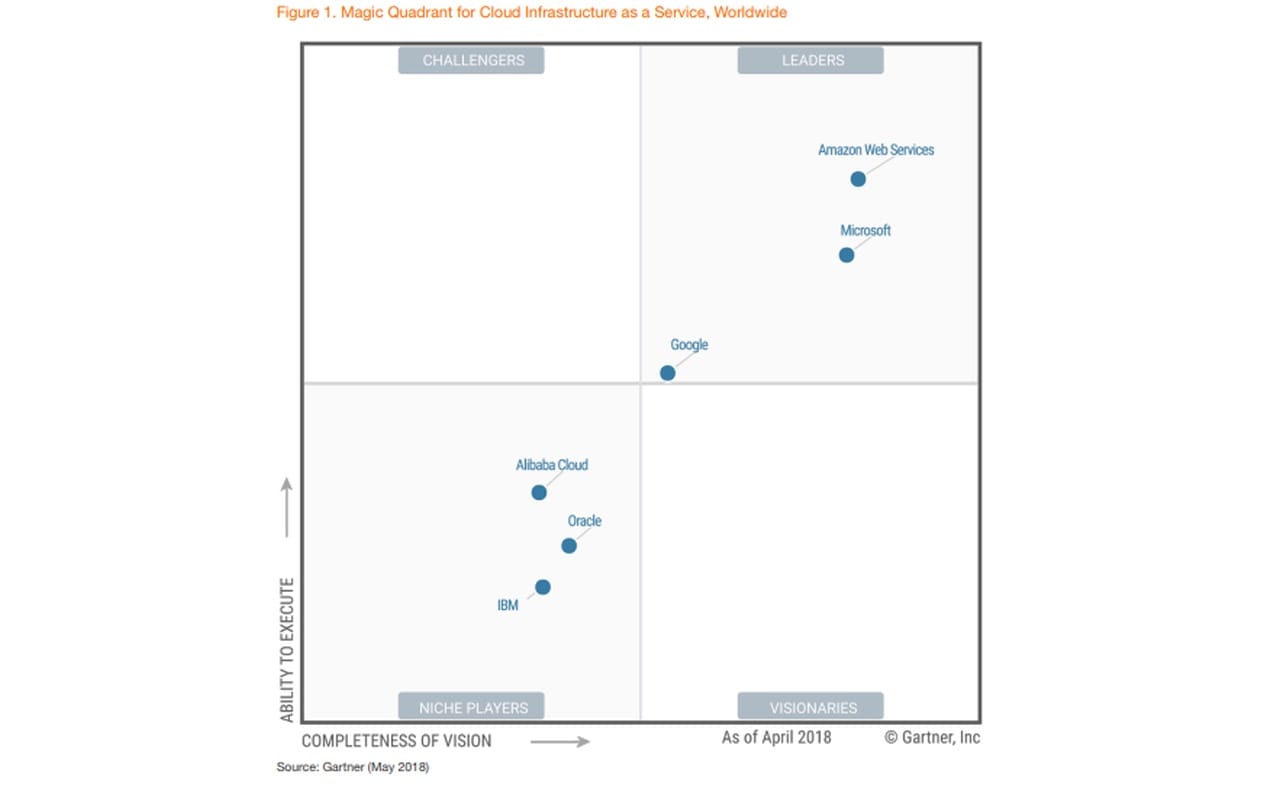 Source: ZDNet.
It should be noted that Gartner made a significant change to the Cloud IaaS criteria in 2018, with a new focus on global vendors that currently have hyper-scale integrated IaaS and PaaS offerings. As a result, the number of vendors went from fourteen in 2017 to just six in 2018.
The group discussed the merits of cloud abstraction, using open-source Infrastructure as Code capabilities such as Terraform to enable a multi-cloud strategy. On paper this approach makes a lot of sense, reducing lock-in and duplication, whilst promoting "utility compute". However, the reality can be more complex, due to the speed in which cloud providers are innovating, resulting in API gaps.
Therefore, most companies had strategically positioned AWS and/or Azure for commodity services (e.g. Compute), with Google Cloud reserved for specialist capabilities (e.g. Cloud TPU).
Each cloud was supported using native tools (e.g. AWS CloudFormation), with the exception of container management, where a platform such as OpenShift or Cloud Foundry remains a popular choices due to the maturity over native Kubernetes (likely to change in the next three years).
Robotic Process Automation (RPA)
Robotic Process Automation (RPA) is another hot topic for enterprise customers, with the promise to drive significant cost savings through the automation of highly repeatable tasks.
The use of the word "Robotic" makes the technology sound very futuristic. However, RPA tools are actually very "traditional" and comparable to GUI testing tools such as Selenium, where a simple script is created to automate GUI interactions.
The video below highlights Automation Anywhere, arguably the most comprehensive RPA tool on the market.
The group discussed the importance of positioning, specifically when to use RPA vs Application/Business Process Modernisation.
The recent Forrester Podcast "RPA: A Building Block of Transformative Automation" provides a great summary of RPA and highlights a number of frameworks to help with positioning.
Microsoft Office 365 Positioning
Microsoft has made a lot of progress with Office 365, successfully migrating the majority of their existing enterprise customers.
Although the positioning of the core capabilities (e.g. Email, Calendaring, Productivity) is clear, Office 365 includes a lot of additional services, which often results in duplication. For example, Teams vs Slack, OneDrive vs Box, Planner vs Trello, etc.
As a result, each enterprise will need to define a process for positioning, recognising that Microsoft will continue to add new services to further enrich their ecosystem.
Support can also be a challenge, as traditionally, Microsoft services have been supported by "workplace" teams. However, many of these new services (e.g. PowerApps) require a different set of skills, which are often found in other teams.
The group did not have specific answers to these challenges but recognised the importance of maintaining proactive control, instead of letting Microsoft services virally grow without appropriate positioning (which is obviously part of the Microsoft growth strategy).
General Data Protection Regulation (GDPR)
Coincidently, the GDPR enforcement date was also 25-MAY, therefore, the group spent a few minutes sharing updates regarding their status, covering people, process, and technology.
GDPR has been a long-running topic as part of the UK EA Forum and I expect approaches such as "Privacy by Design" to remain highly relevant over the coming months.
Conclusion
The next UK EA Forum is scheduled for August 2018. If you are interested in joining, please connect via our LinkedIn Group.
---