I was recently a guest speaker as part of an industry webinar on regulatory change.
The webinar was triggered by the impending General Data Protection Regulation (GDPR) enforcement date (25-MAY-2018), which is considered to be the most significant change to data privacy in past twenty years.
The webinar itself did not specifically focus on GDPR, but used it as an example of why companies must evolve and become comfortable operating in a state of continuous change.
My section covered architecture, where I shared our methodology and technology foundation, which aims to provide us with increased flexibility, agility and inherently embed privacy, security, and quality.
The full webinar description is outlined below:
Regulatory change is one of the few constants in the pharmaceutical industry and with market forces pushing pharmaceutical companies "beyond the pill", the stakes have never been higher.
Join Mavens for a webinar focused on how we are helping pharmaceutical organisations shift their perspective from viewing regulatory as a barrier to viewing regulatory as a potential competitive advantage.
Learn how we are helping clients like Eli Lilly rearchitect their business processes and information systems to meet the demands of the next GDPR; getting them to market faster with compliant digital solutions that build user trust and deliver amazing value.
The webinar is 55 minutes and my section starts at 29:30.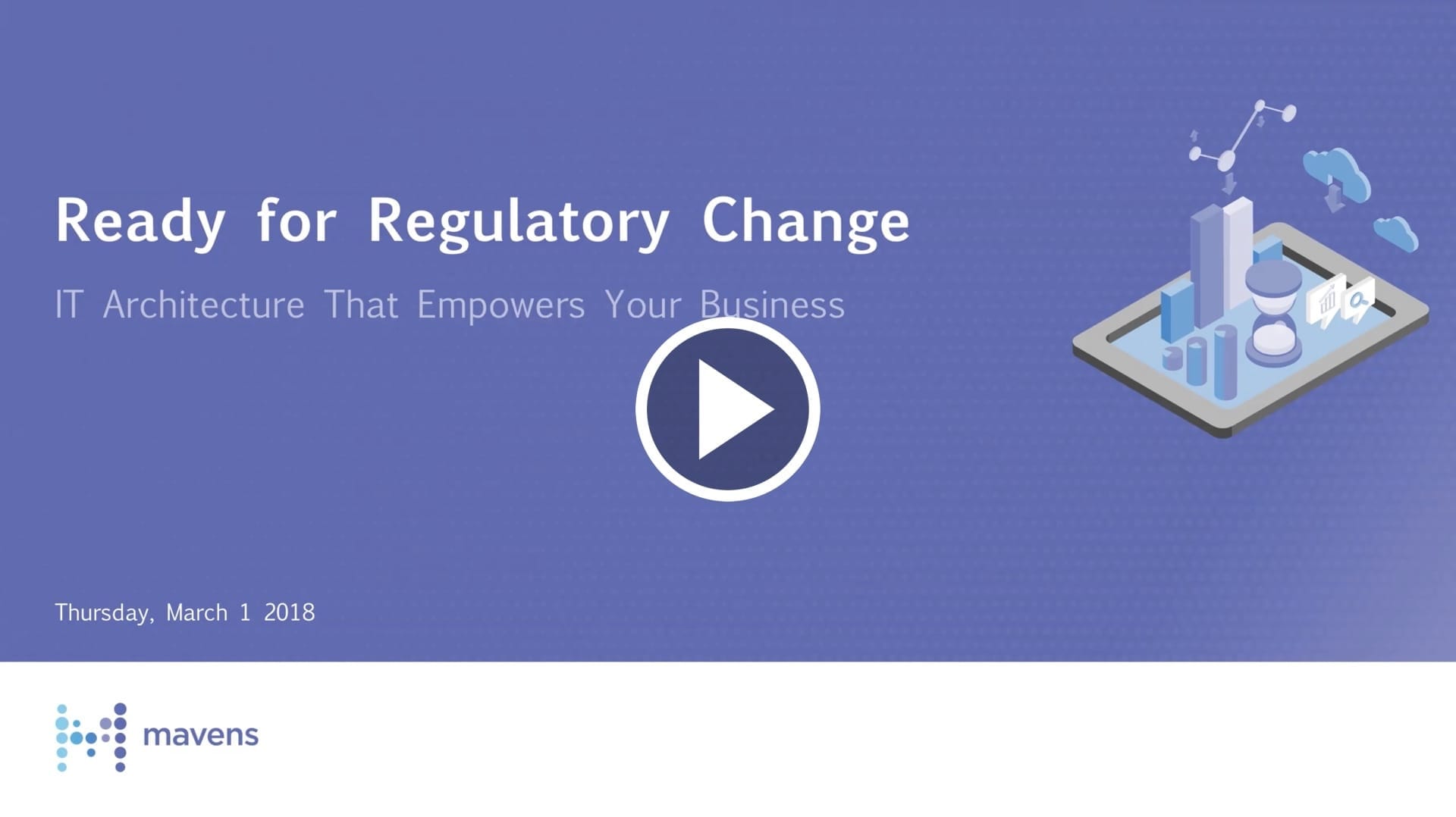 If you would like more information regarding the content that I shared, please refer to the blog posts "Enterprise IT Architecture", "Principles", "Positioning and Patterns".
---