The average wait time for a GP appointment in the UK is 13 days and unfortunately, the trend is only getting worse, with a 30% annual increase between 2016 and 2017.
Predicting illness is still unreliable, therefore when you are taken ill, you are already operating reactively, fighting to get better. In the majority of non-serious cases, you are advised to only speak to a GP if your symptoms do not improve after one week. At which point, a GP consultation is important to rule out anything more serious and (if required) be prescribed medication.
However, knowing that a GP appointment can take up to 13 days, you may actually end up suffering for several more weeks. This issue is compounded by the fact that the successful treatment of more serious conditions is often time sensitive.
Babylon Health
I was recently a little unwell, which resulted in me needing a GP appointment. I decided to make the appointment on Saturday evening, after feeling that my symptoms were not improving. However, my local GP only operates between 08:00 and 17:00 weekdays, therefore I would need to wait until the following Monday morning to make the phone call. At which point, I would join the GP appointment lottery.
However, I decided to try a different option…
Babylon Health is a health service provider (founded in 2013) that enables users to have virtual consultations with doctors and health care professionals via text and video messaging through its mobile app. It also supports drug prescriptions, referrals to health specialists, and health exams leveraging local facilities.
Babylon Health has also invested heavily in Artificial Intelligence (AI), starting with a chatbot that can act as an autonomous triage service, with the goal to eventually offer a full diagnosis.
The AI-powered chatbot is already gaining credibility, resulting in a number of health authorities looking to partner with Babylon Health. For example, the NHS is already exploring the technology as an alternative to the "111" telephone helpline, which patients call to get healthcare advice and out-of-hours medical services.
My Experience
NOTE: I have been researching Babylon Health for several years, but had never actually used the service. Therefore, I already had a verified account and the app downloaded on my iPhone.
At 19:06 on Saturday evening, I launched the Babylon app, where I was immediately greeted by the AI-powered chatbot. It politely asked me to complete nine questions, prior to making the suggestion that I book a GP appointment (validating my own suspicion).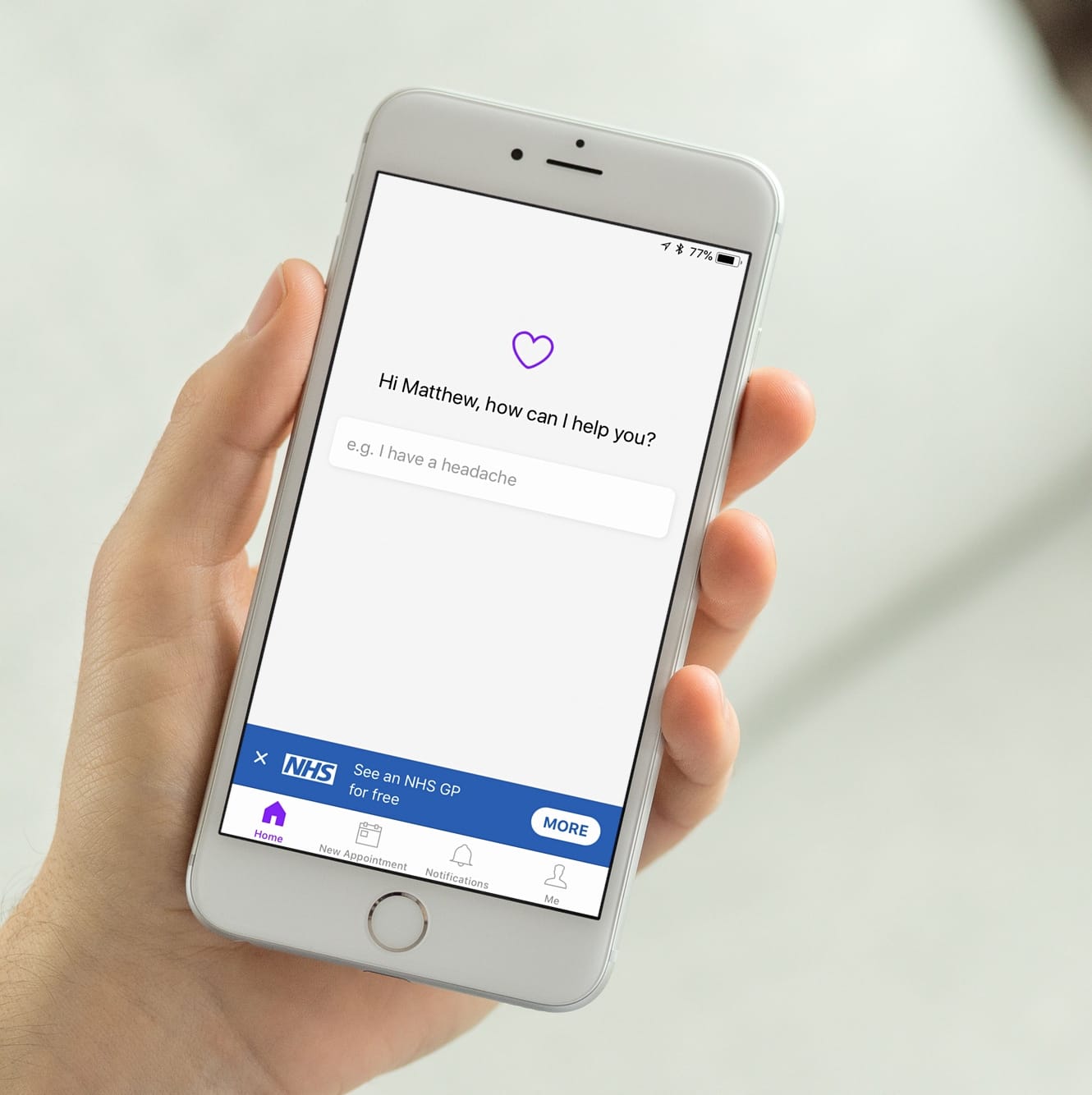 This outcome automatically triggered the "book an appointment" form, which provides the option to select a time and (if required) add some notes, as well as images. At this point, the time was 19:12 and the next appointment was 19:20.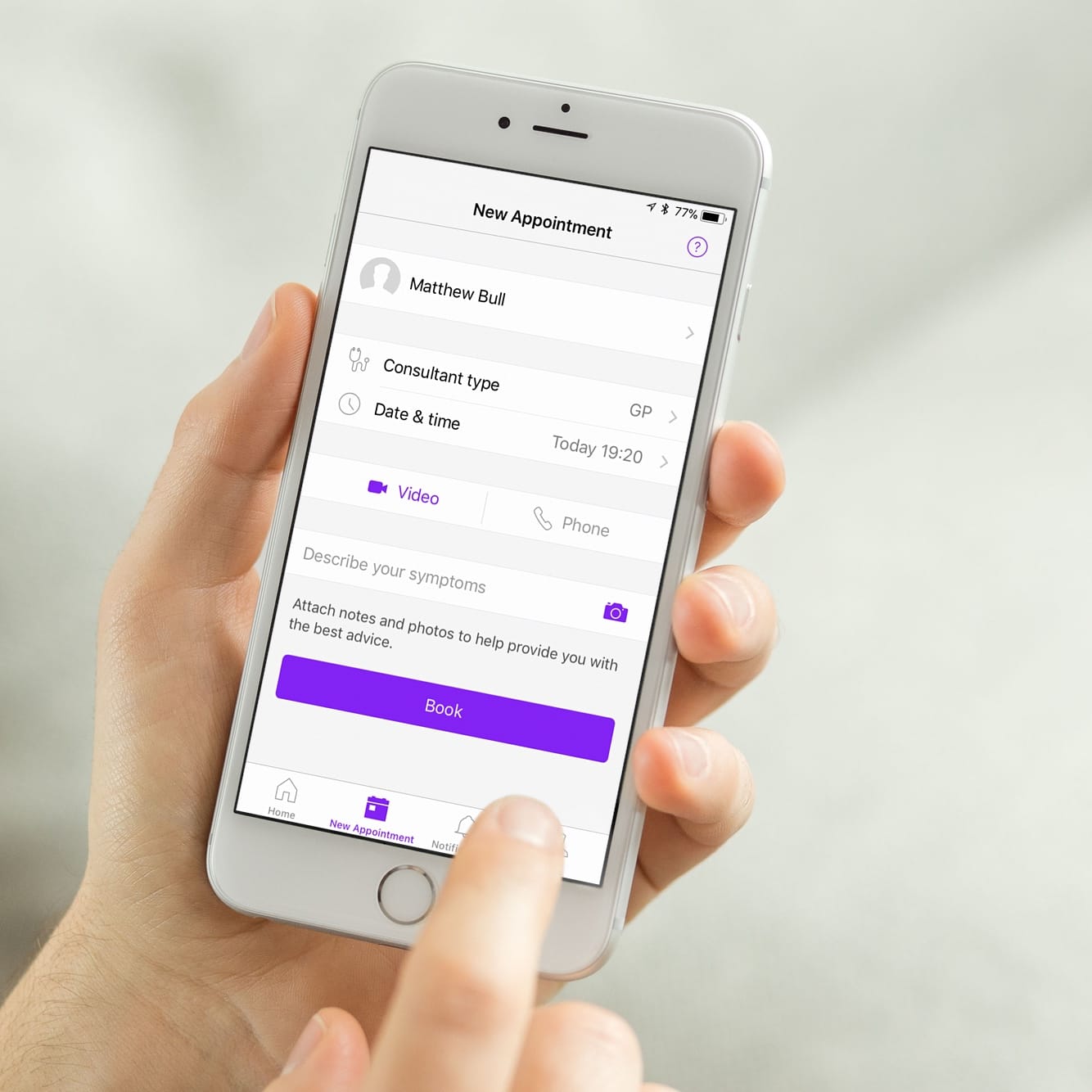 As soon as I booked the appointment, I received an onscreen confirmation (and e-mail), which included details about the GP, specifically her photo, location and medical background. The actual booking experience can be compared to booking an Uber, very intuitive.
At 19:20, my iPhone started to ring, asking me to join a video conference via the Babylon app. The GP introduced herself and had already reviewed my notes. The conversation lasted approximately 8 minutes and felt just like Apple's FaceTime, with picture-in-picture video.
The conclusion of the appointment was a prescription for antibiotics. By 19:30, I had a message in my Babylon app, asking me to confirm my prescription details and provide a pick-up location. It used the iPhone GPS to locate my nearest pharmacy (Tesco) and informed me that the prescription would be ready within the hour.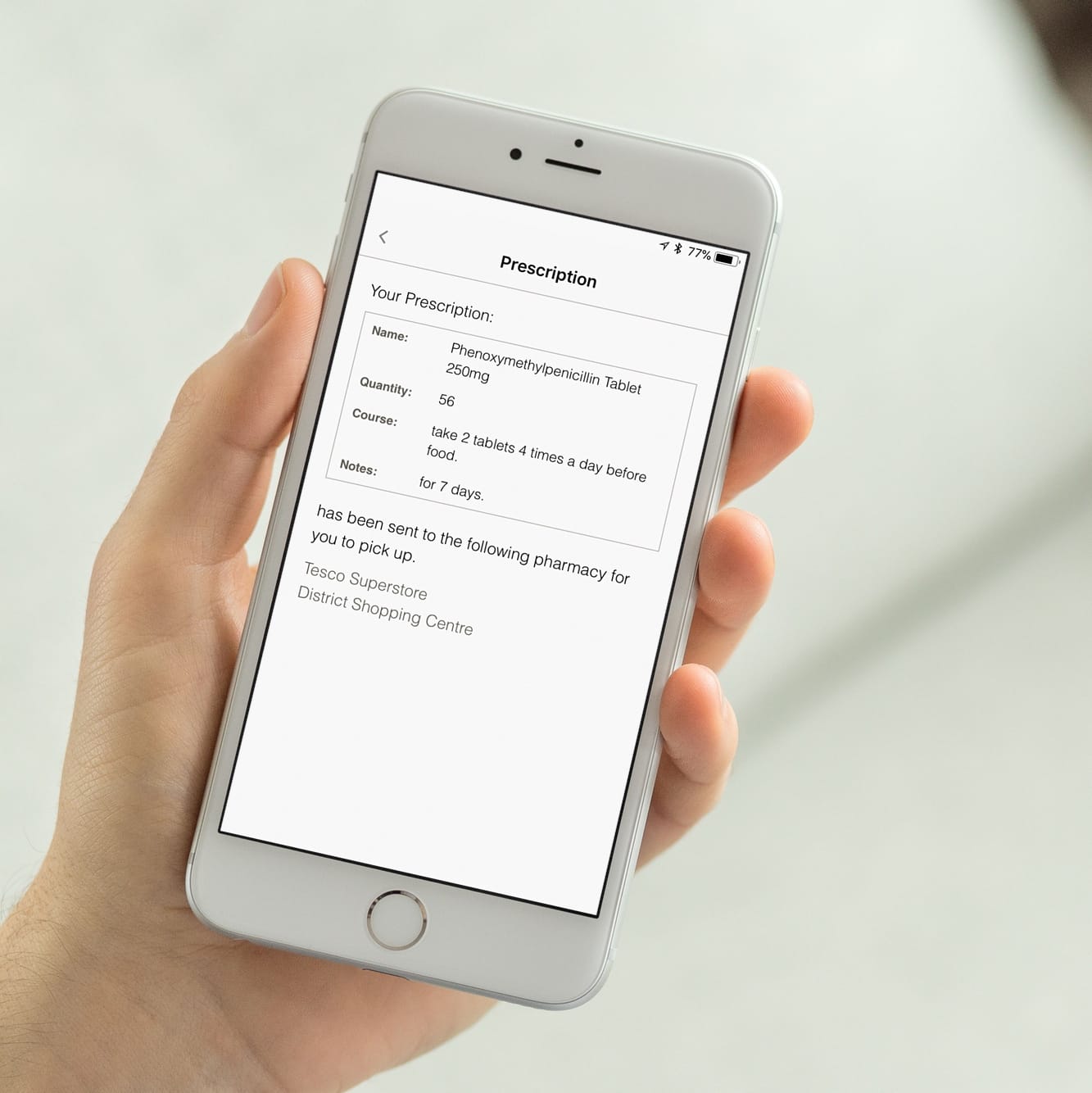 At 20:30, I had taken my first dose of antibiotics, less than 1hour 30mins after deciding to book the GP appointment!
I was also able to review all of the GP notes, a full video recording of our conversation and the prescription (including dosage information) instantly from within the app.
Conclusion
1hour 30mins compared to anything from 3 to 13 days!
Overall, I have been incredibly impressed with Babylon Health. It successfully transformed a frustrating, old-fashioned and time-consuming process, into a seamless, modern and almost instant experience.
As a result, I would highly recommend Babylon Health to anyone. It is important to note that there is a cost (£50 per year for unlimited appointments), however, they are partnering with the NHS to trial free services for people living or working in London.
I truly believe I have experienced the future of GP interactions, which I suspect will only get better as the technology continues to mature.
---