As stated by Marc Andreessen, I believe "software is eating the world".
Having worked in healthcare for the past decade, I remain convinced that technology will revolutionise the way we think about health, transforming a reactive industry by putting the emphasis on proactive healthcare (see my article The Healthcare Revolution).
As a technologist, I also pay close attention to other industries, especially markets that are highly regulated like healthcare. This leads me to financial services, specifically banking…
In 2017, I rarely carry cash, almost all of my transactions are made using a debt card and wherever possible, via contactless on my smartphone or watch.
Any payments to friends and family or institutes (e.g. Bills) are completed online and I can honestly state I haven't written a cheque in the past decade.
The regular review of my finances occurs via a mobile app, allowing me to quickly see a snapshot of my current balance and therefore forecast future expenses.
In short, my entire banking experience is digital and I suspect this is the same for most people of my age (32) and younger.
Unfortunately, most banks operating in the UK were founded long before "digital" became a buzzword, for example, HSBC was founded in 1865. Although this heritage brings a wealth of experience, it also brings a wealth of legacy technology and bureaucracy, that often impacts the company's ability to deliver cutting-edge digital experiences.
Introducing Monzo
What if a bank was created today, not 150 years ago (like HSBC)? Would it have the same priorities? Would it have the same operating model? Would it use technology the same way? Almost certainly not!
Monzo (founded in 2015) is a company looking to revolutionize financial services for the digital age.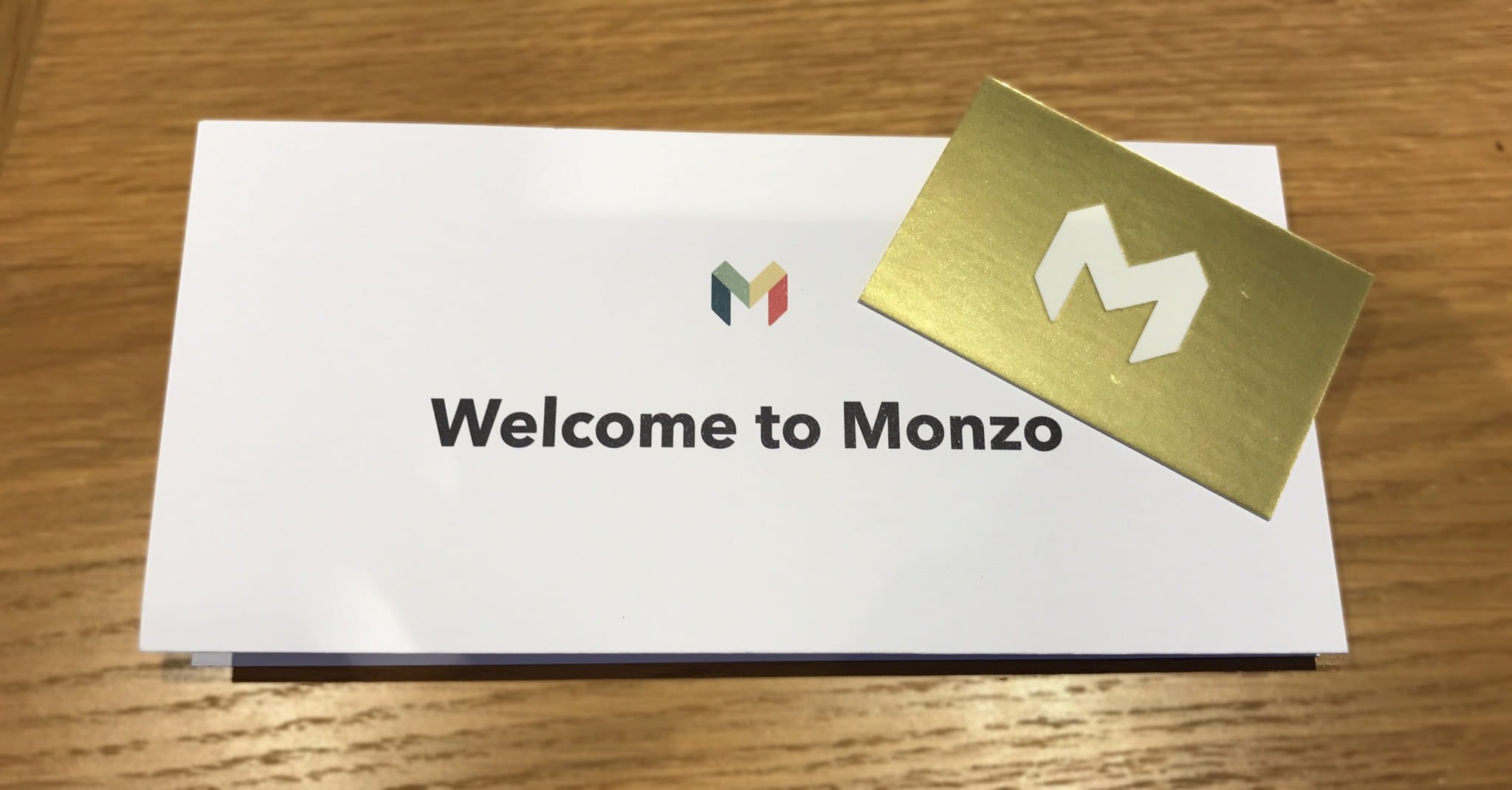 The majority of UK banks today attempt to find a balance between old and new, for example they maintain a physical presence on high street, whilst offering some services online or via mobile apps. This split operating model is completely understandable and even offers some value, however it is also a significant overhead, which in my opinion reduces their ability to deliver a truly exceptional customer experience.
Monzo is immediately different, being a digital, mobile-only bank. As a result, they can be laser focused on delivering the best possible customer experience through a unified channel.
Another key differentiator is interoperability. UK banks today provide little to no programmatic access to their financial data and make almost no attempt to embrace the developer community to help enrich the digital experience. Similar to healthcare industry, I believe this decision is largely driven out of fear and an irrational view that modern technology cannot be trusted.
Monzo is an open API-Centric company, providing developers access to view transactions and accounts, receive notifications for events and create custom items that appear in the mobile app. Monzo also proactively embrace the developer community, by running sponsored hackathons and maintaining multiple developer channels (Monzo for Developers, Monzo GitHub, and Slack).
Finally, UK banks today are inherently closed, meaning they don't tend to share or look for feedback on their strategy, roadmaps and/or new features. If you have a question or concern, this often results in a call to an offshore call centre.
Monzo is open! Anyone can review and contribute to the Monzo Product Roadmap at any time. Monzo even have an Extraordinary Ideas Board, which further highlights their ambition to revolutionize the financial industry. If you do need support or simply have a question, the Monzo Community and Monzo Help pages are excellent resources, which cover the good, the bad and the ugly, all in the open!
The Monzo Experience
Up to now everything sounds great, right? However, a great company culture alone is not enough, unless the product is equally great!
My wife and I have been using Monzo since August 2016 and thankfully I can confirm the mobile app and customer experience has been phenomenal.
The mobile app is beautiful, aggressively simple and lightning fast, especially when compared to other UK banks, which tend to have outdated, cumbersome and slow apps.
All of your transactions are clearly displayed on a timeline, which is immediately familiar to anyone that has used a popular social network such as Facebook or Twitter.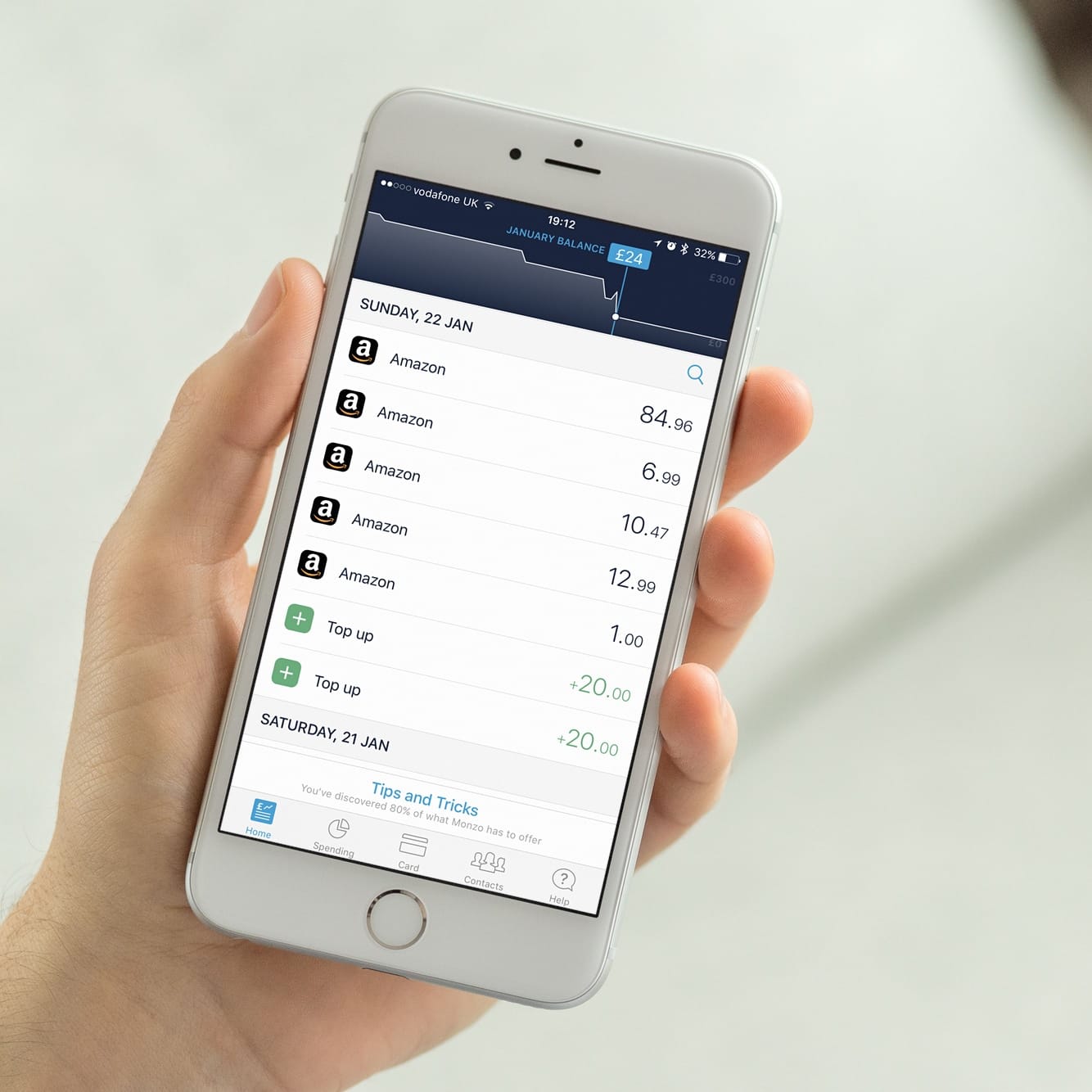 Selecting a specific transaction immediately displays more detail, including the merchant, location and category. It also provides a simple way to attach notes and receipts.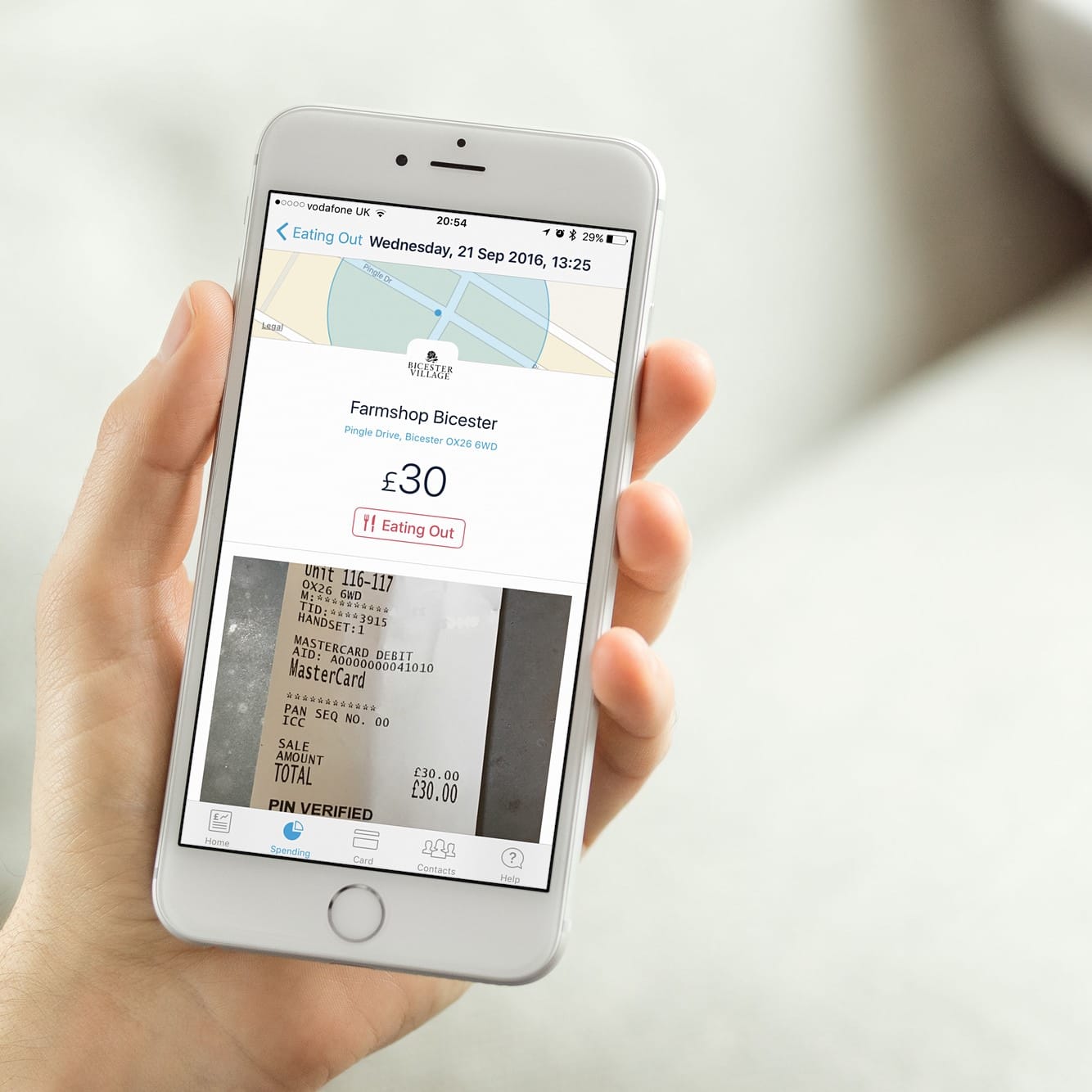 You can also set targets to help manage your budget, as well as review your transactions per month. The Monzo app will automatically group similar items, allowing you to quickly understand the breakdown of your finances.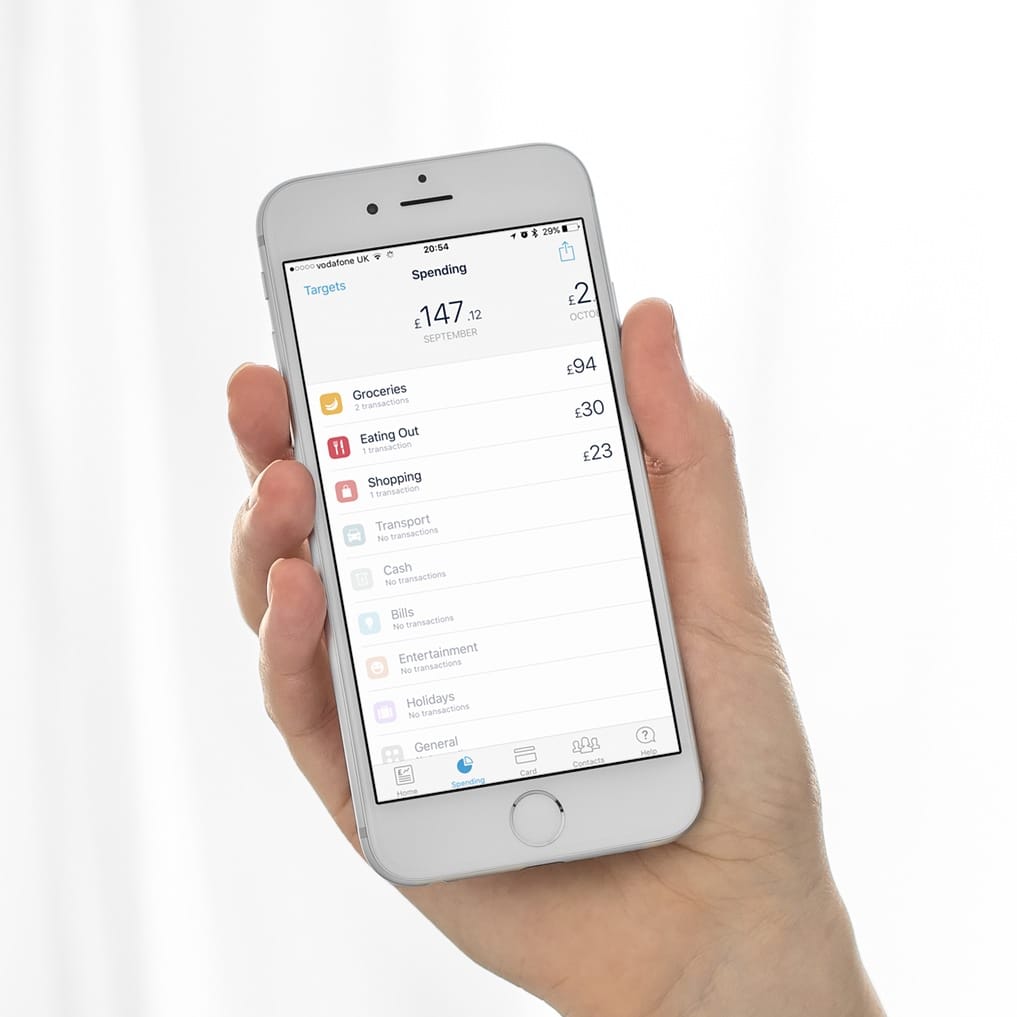 Unlike other banking apps, the Monzo app also provides direct access to your card services. For example, you can "freeze" and "defrost" your card instantly, at the click of a button. You can also manage your PIN and request a new card (in the event yours is lost or stolen). These are the types of services that traditionally require you to contact a call centre.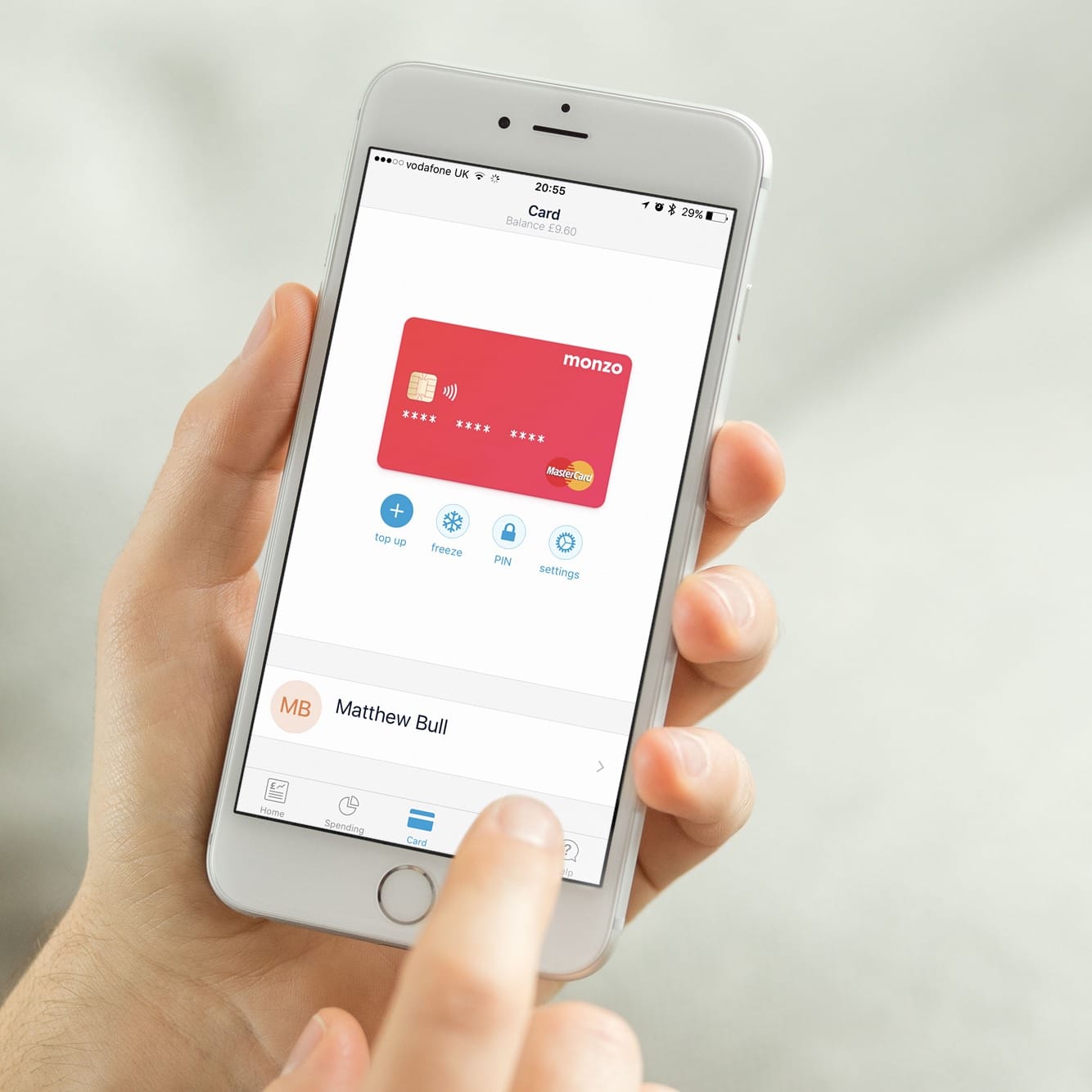 Alongside the app, the customer service has been equally impressive. For example, Monzo will instantly send you a push notification anytime an event occurs on your account, which helps ensure you are always kept in the loop.
Finally, I highly recommend you read the blog post "Designing a product with mental health issues in mind". This is another amazing example of how Monzo think differently about their customer experience, something that should be an inspiration to other companies across all industries.
Conclusion
In summary, I have been very impressed with Monzo!
It is still early days and at the time of writing, Monzo are still awaiting their full banking license, which will unlock a lot of new features. However, I believe they are off to an impressive start, with the right culture, technical expertise and ambition.
I believe the biggest challenge for Monzo will be their ability to expand beyond the "early adopters". For example, they have created a strong following amongst the technology community, but to be truly successful, they must also attract the general public, specifically their target demographic (Millennials and Generation Z).
In my opinion, Monzo must continue to focus on customer experience and technical innovation, as well as target services that appeal to the younger generation. For example, university students and young professional who are more likely to break from tradition and are open to exploring less mature services in favour of convenience.
I will be watching closely and hoping that this is the start of the financial revolution!
---