STOIC is an interesting product that came from Kickstarter (raising $63,450). It enables you to turn your standard spreadsheets into apps for use on any web or mobile device.
The entire process is automated, simply select your spreadsheet and have STOIC automatically analyse your data to deliver an appropriate database and user interface. This is made possible because the guys at STOIC know that the majority of spreadsheets have common data types, specifically: names, addresses, currency, etc. As a result STOIC can take this data and enhance it, for example produce a Google map for the addresses.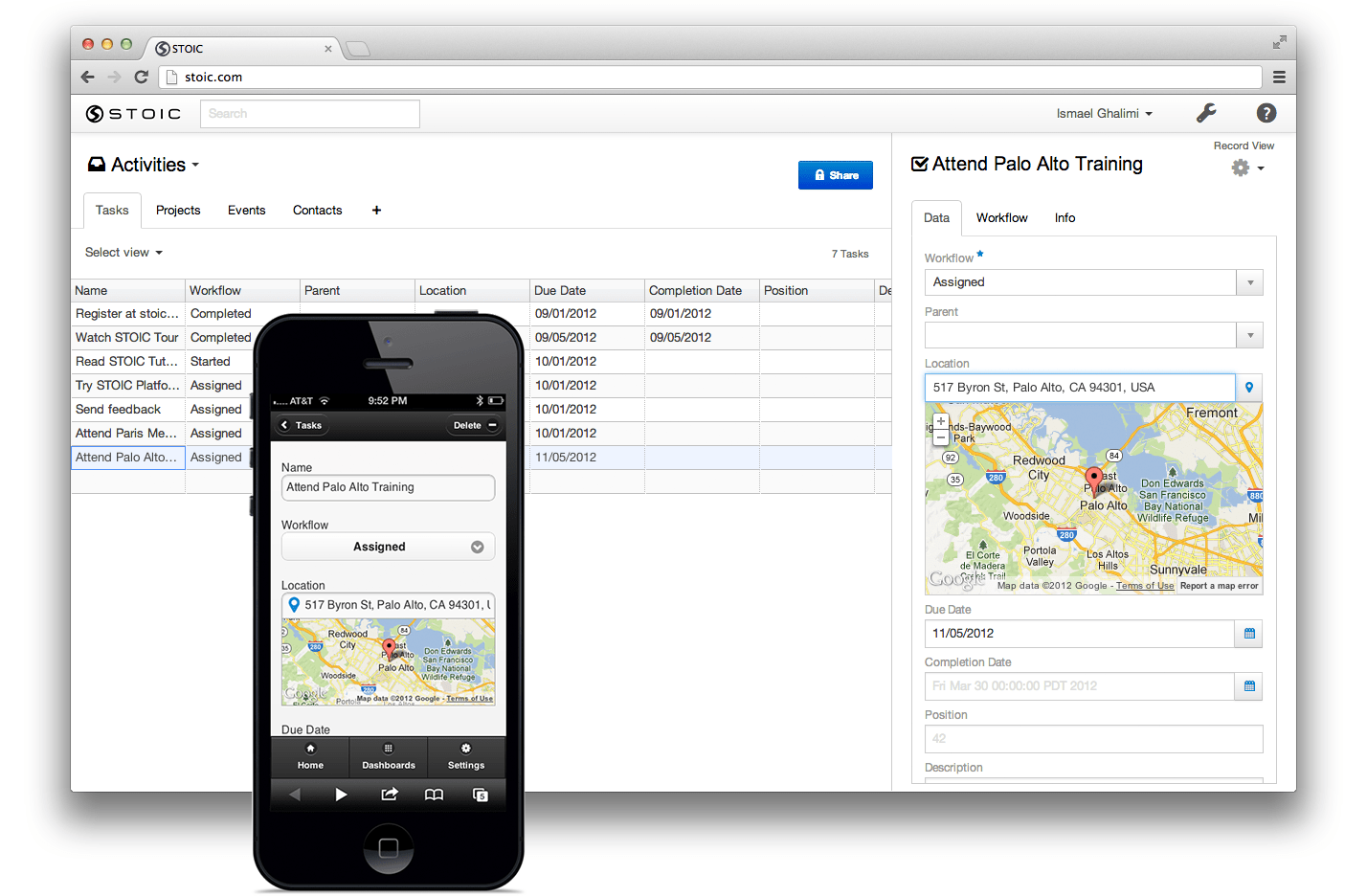 Any data type that STOIC does not automatically understand can be enhanced by the user in a few simple clicks. Therefore spreadsheets can quickly become beautiful, customisable apps, that are optimised for any device.
The premise of STOIC is simple; everyone can now create apps, without typing a single line of code. This concept is clearly intriguing as many businesses (large and small) are run from Excel spreadsheets, therefore being able to unlock this data and make it mobile is an interesting value proposition.
STOIC is available in a number of different deployment options, including cloud and as a virtual machine for on premise use. The price ranges from $125 USD p/m for 6 users, up to $1000 USD p/m for 48 users.
Do I believe STOIC has a future?
The technology is impressive and I definitely like the concept. However, the solution reminds me of failed projects such as Dabble DB and the STOIC premise of "everyone can now create apps" is very similar to the "Citizen Developer" positioned by companies such as Salesforce.com and Microsoft.
As a result I can see STOIC getting squeezed by some very well established names, which may impact their ability to gain momentum in the market. This makes me wonder if their technology will eventually be purchased and assimilated into another product, for example imagine this technology integrated with Microsoft Windows Phone App Studio.
---