Today Apple officially revealed the new iPad, know as the iPad Air. Unsurprisingly it's faster, smaller and lighter, however does not include Touch ID which was recently introduced with the iPhone 5S.
I happened to be in San Francisco during the announcement and my hotel was opposite the Yerba Buena Center. I therefore snapped a quick image before I set off for work (the calm before the storm).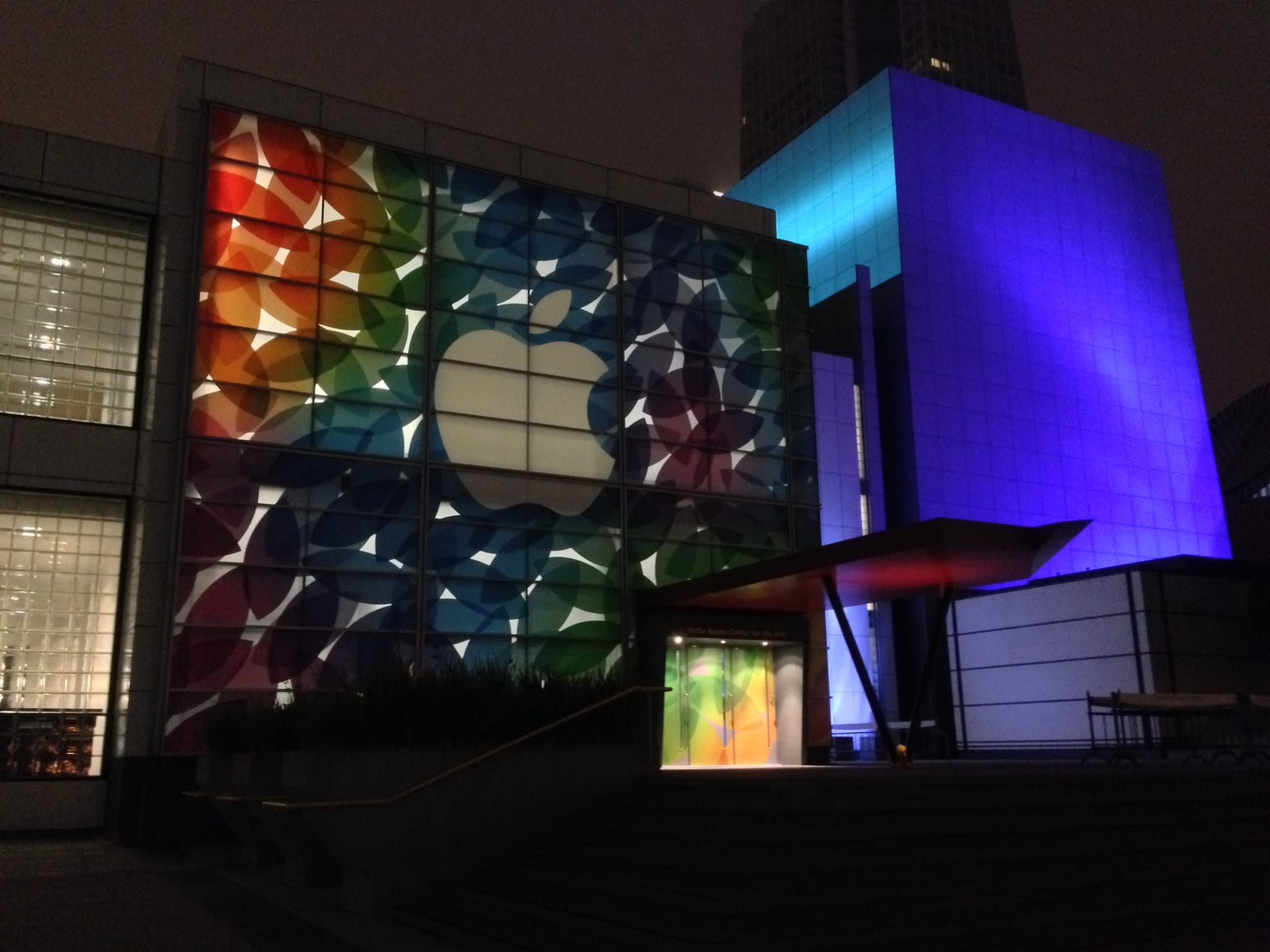 Alongside the iPad Air, Apple also announced a new iPad Mini with Retina Display. This is arguably a bigger deal than the iPad Air, as it now competes spec-for-spec against the Nexus 7 and Amazon Kindle range. The iPad Mini also receives the same 64-bit A7 processor, making it a viable alternative to its bigger brother and less like "the cheaper option".
Other announcements included the new MacBook Pro with Retina Display, with the main change being the move to Intel's Haswell architecture. Expect better performance, with longer battery life! The 13-inch model also got a minor redesign which is slightly slimmer and lighter, as well as now including a 16GB RAM build to order option (something I was personally hoping for).
Finally, Apple officially launched OS X 10.9 Mavericks, which can be downloaded now for free from the Mac App Store. Apple have been dropping the price of OS X updates over the past few years and we have now hit the inevitable free upgrade for all. This is actually incredible, when you consider that a similar upgrade from Microsoft costs £100+. This is one of the advantages of Apple's "vertical model", where they can subsidise the cost of software with the sale of hardware. Expect a review of OS X 10.9 Mavericks soon.
For more information on all the announcements I suggest you head over to The Verge or MacRumors.
---