In January Canonical revealed Ubuntu Touch, a Linux based operating system designed for mobile devices. I have been eager to test the preview build on my Samsung Galaxy Nexus, but had to wait for the right time as the operating system replaces Google Android and therefore makes the phone unsuitable for daily use (this preview should be considered pre-alpha).
Before proceeding with the installation it's important to make a note of your phone's specification. This will allow you to easily reinstall Google Android once you have finished testing Ubuntu Touch. The UK Samsung Galaxy Nexus specification can be found below:
Name: Samsung Galaxy Nexus
Codename: maguro
Cellular Technology: GSM/HSPA+ (takju)
The factory Android images for all Nexus devices can be found on the Google Developer website.
I followed the official guide provided by Canonical to complete the installation of Ubuntu Touch and am pleased to report that the process was relatively quick and simple. Unsurprisingly the guide only provides instructions for installation from Ubuntu desktop (not Windows or OS X), therefore I recommend you install Ubuntu desktop as a virtual machine, instead of attempting to use unofficial guides (I used VMware Fusion for the Mac).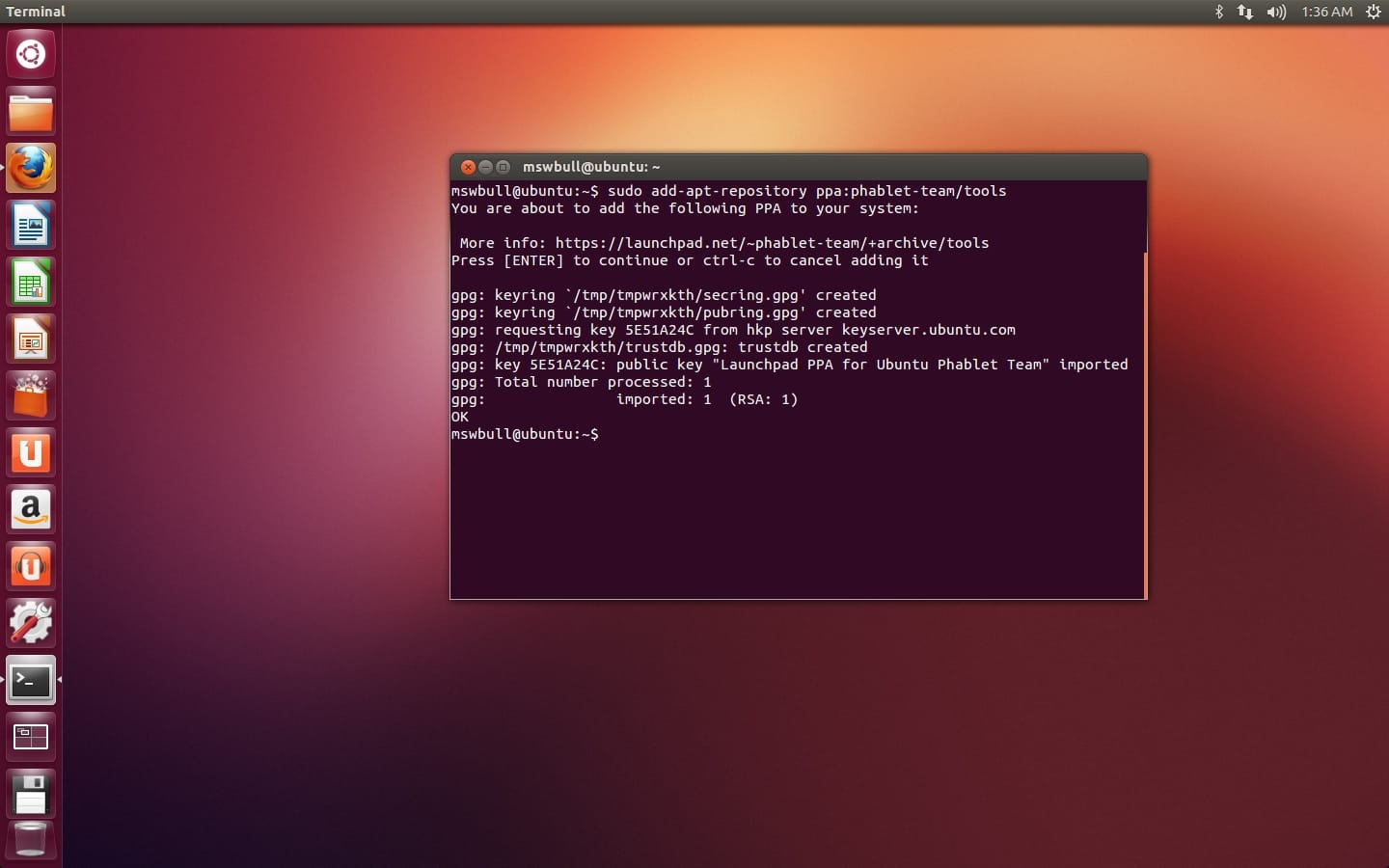 Once you have Ubuntu desktop up and running it's simply a case of following the steps defined in the official guide. At a high level this involves rooting your Galaxy Nexus (check out my simple seven step guide) and five terminal commands (easy!). To help, I have uploaded a copy of my installation log.
The installation took approximately 30mins, but required very little manual intervention. The majority of the time was spent downloading the required Ubuntu Touch image (done automatically). Once complete your device will automatically reboot.
Below are a few images of Ubuntu Touch in action.
Home Screen: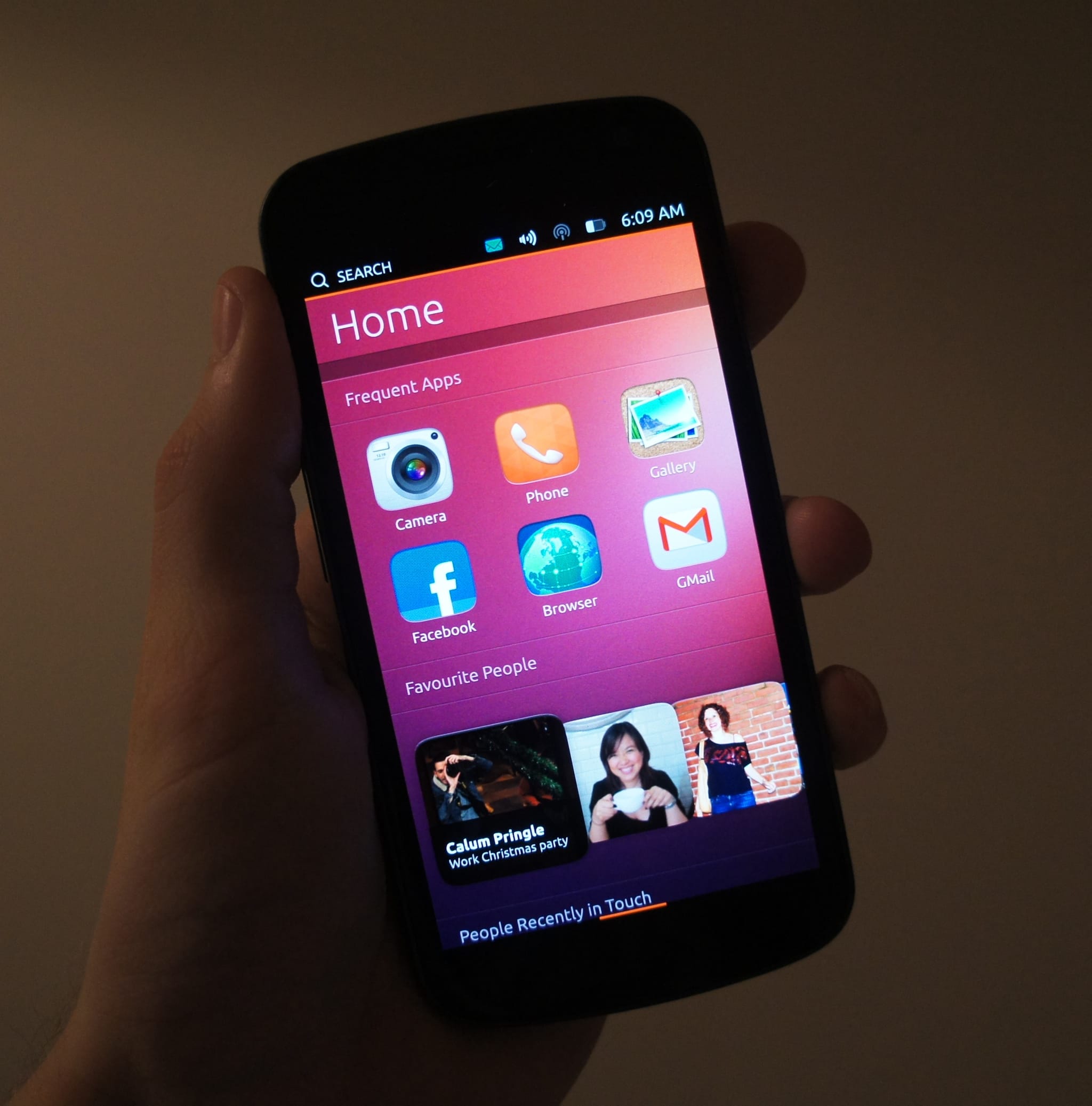 The Launcher: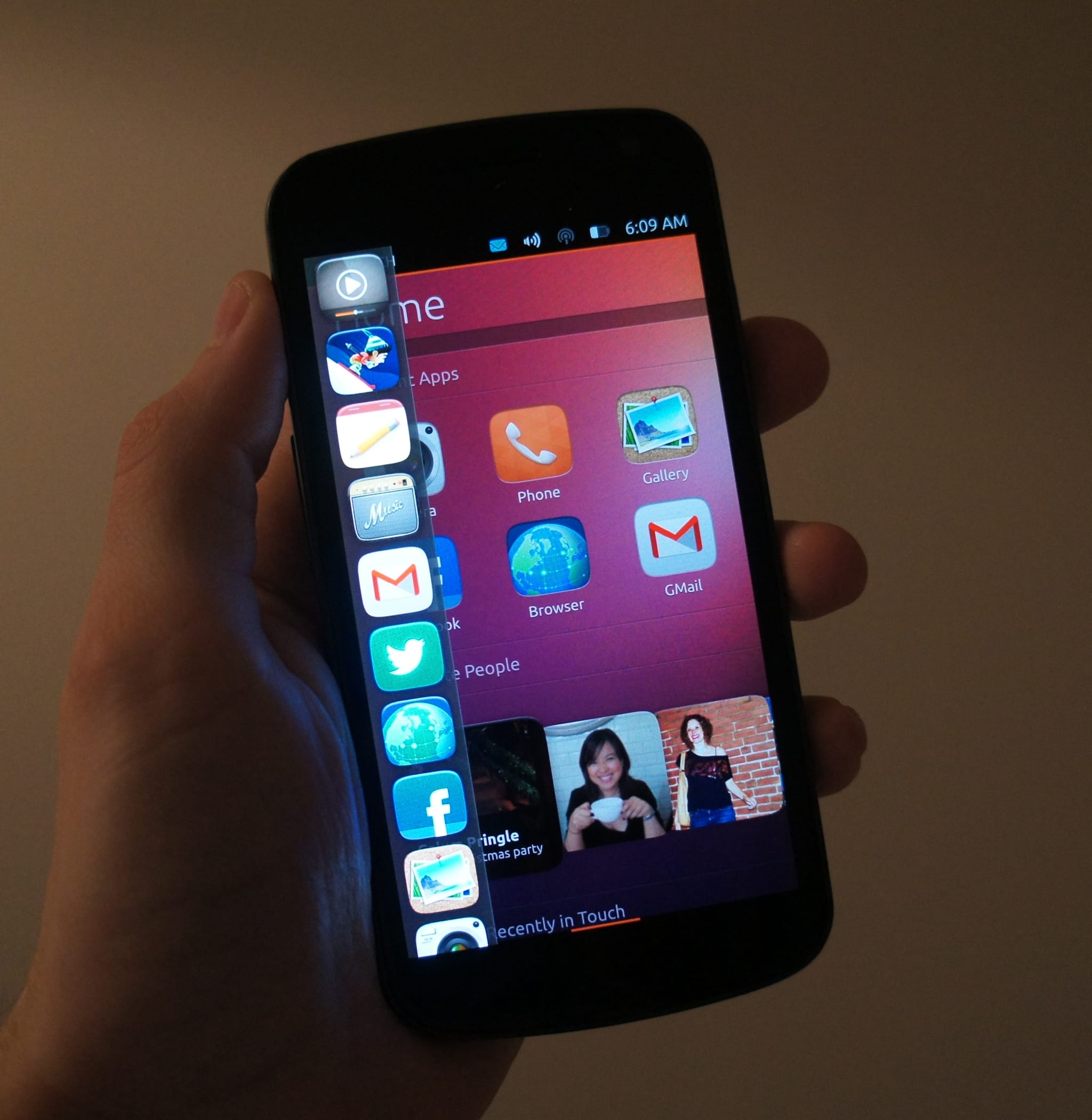 Notifications:
Overall Ubuntu Touch looks like an interesting operating system that clearly aims to bridge the gap between the desktop and mobile (you can immediately see the similarities with Ubuntu desktop). Unfortunately the operating system still feels very early, with a lot of missing functionality, poor performance and at times, some very strange behaviour. On my Galaxy Nexus the following features were operational, but were not something I would want to use on a daily basis:
Shell and core applications
Connection to the GSM network
Phone calls and SMS
Networking via Wi-Fi
Functional camera (front and back)
Device accessible through the Android Developer Bridge tool (adb)
With that said, the preview build has never been advertised as the finished product and was designed to provide the opportunity for technology enthusiasts and developers to get an early glimpse at Canonical's vision. This goal is definitely achieved and it's clear that they have some great ideas!
Unfortunately my main concern is not the technology (which I'm confident will be good), but timing. Ubuntu Touch is not expected to be officially released until 2014. At this time will likely be on the verge of iOS 8.0 and Android 6.0, therefore Ubuntu Touch is going to have to be very good on day one, or run the risk of being shadowed by far more mature operating systems. It's for this reason that I believe Ubuntu Touch will remain a niche product for technology enthusiasts, instead of becoming a direct competitor to Apple and Google.
---